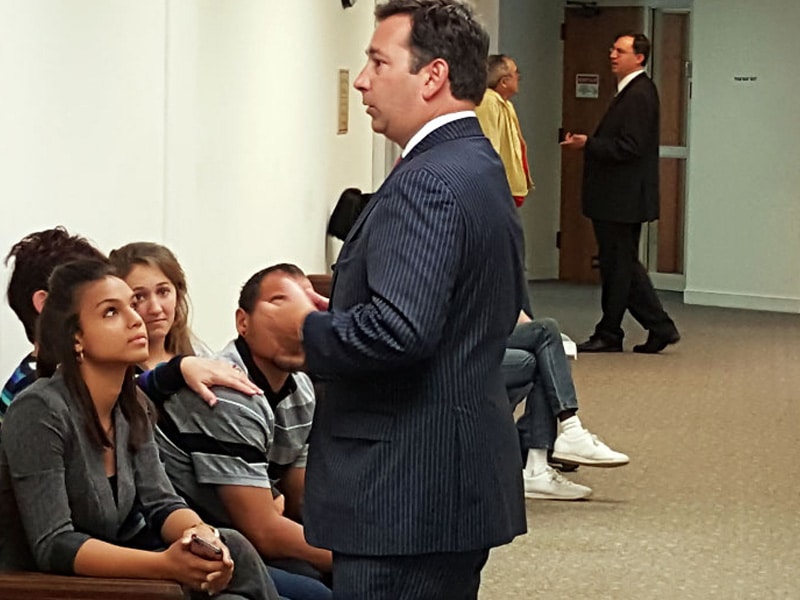 A Beaver County Jury has found a former Sheriff's Deputy guilty of obstructing the administration of law for hiding the location of her fugitive brother from fellow Deputies who were searching for him.
Kayla Stevenson, age 23 of Beaver Falls, was arrested by the Pennsylvania State Police in August of last year, after Deputy Corporal Joseph Osche of the Sheriff's Warrants Division contacted the agency seeking their assistance. Osche had been part of a team who spent several months searching for Taurean Potter — Stevenson's half-brother — who was wanted on drug charges. Then-Deputy Stevenson had told fellow members of the Sheriff's Office she did not know the location of Potter, when in fact she had been regularly communicating with him and meeting with him in person.
Kayla Stevenson was fired in January of this year by incoming Sheriff Tony Guy.
During the trial, Assistant District Attorney Nick Francalancia presented evidence against Stevenson that included pages of text messages she had sent back-and-forth with Potter which were discovered on his phone at the time of his arrest, along with photos of the two at family gatherings which had been posted to Facebook.
Jurors deliberated for approximately four hours before returning the guilty verdict.
Stevenson had also originally been facing a felony count of hindering apprehension or prosecution, but that count was dismissed prior to trial on March 2nd by Judge Dale Fouse, who found that prosecutors had failed to meet their burden to bring the charge to court (the so-called "prima facie" case).
State Police Trooper Joshua Thomas investigated the case against Stevenson with the assistance of Corporal Joseph Olayer. The trial for Kayla Stevenson was the first jury trial presided over by Judge Dale Fouse since taking the bench in January.
Following Taurean Potter's arrest, the man pleaded guilty to possession of a controlled substance and was sentenced to between 6 months and 23 months 15 days in county jail, according to court dockets.
Kayla Stevenson's misdemeanor conviction will preclude her from ever serving as a law enforcement officer in any capacity.
Stevenson was represented in the case by defense attorney Stephen Colafella.