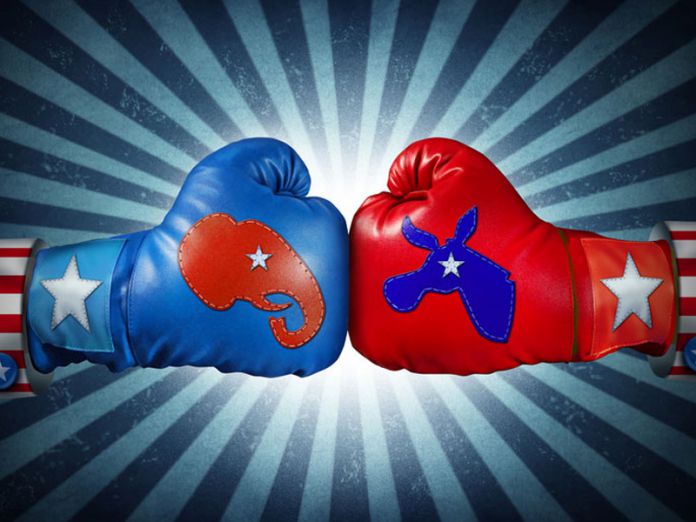 A resident of Beaver Borough has filed a formal complaint seeking an investigation into an anonymous campaign mailer attacking a judicial candidate.
Bureau of Elections Director Doreen Mandity said that her office received a written complaint on election day about a negative advertisement attacking the candidacy of attorney Debbie DeCostro.
Mark Record told the Beaver Countian he was the man who filed that complaint.
"I'm just a guy, I'm an independent not registered with either party," said Record. "I don't care about either candidate, it was just such a weird mailing I knew it couldn't be right."
The Beaver Countian began an investigation into the anonymously sent mail piece on Monday, causing a spokesperson for the William Braslawsce campaign to issue a statement admitting that an individual associated with their campaign was responsible for the mailer. Campaign Chairman Gerald Benyo's statement said the attack piece was not authorized by the candidate but that he was taking full responsibility as Chairman for the mailing.
The Beaver Countian made a decision to disable comments on its article about the ad to prevent further distribution of the subject matter of the attack piece ahead of the election.
Attorneys Debbie DeCostro and Mitchell Shaheen ultimately defeated William Braslawsce in yesterday's election for the two open seats for Common Pleas Judge.
"It was a strange ad and rather creepy just to begin with, it's not something that should have come from a candidate or political party," said Record. "In that sense, I was immediately weirded out. The lack of attribution was even more strange, because I thought that all political ads needed to have attribution. Without knowing who it came from I found the election website and sent them an email. I asked them if that was legit, they said it did not appear legal, so they said bring it in."
Elections Director Mandity confirmed she received the complaint, "I have sent it to the county's Law Department, which acts as my solicitor."
Assistant County Solicitor Nathan Morgan told the Beaver Countian the campaign mailer appears to be in violation of state law and may constitute a criminal offense.
"After receiving the complaint from the Elections Bureau, we have reviewed the law and are forwarding the materials to District Attorney David Lozier for investigation and whatever further action he deems appropriate," said Morgan.
Under Pennsylvania election laws, campaign mailers must contain a disclosure listing who paid for the advertisement; failure to follow the provision constitutes a misdemeanor punishable by a fine not exceeding $1,000, imprisonment of not less than one month or more than two years, or both, at the discretion of the court.
Beaver County Commissioner Sandie Egley spoke briefly about the ad during today's public work session, saying she was disappointed to see such a tactic used in a county election.
"From my time looking at government, I remember having last minute attack ads going out through text or email blasts," said Egley. "I think that it's gotten much better over time as we are progressing, but it still happens. That's kind of unfortunate the way that played out […] We're hoping to rise above those kind of things."
Mark Record told the Beaver Countian he hopes his formal complaint helps to make the political process in Beaver County more healthy and transparent.
"If you want to paint a bigger picture this is a real problem in a credible democracy," he said. "If you're going to run as a candidate you should follow the rules; there are election laws for a reason […] I hope that the justice system works this out because this doesn't belong in politics."
According to county officials, the complaint should reach the District Attorney's Office by the close of business today.