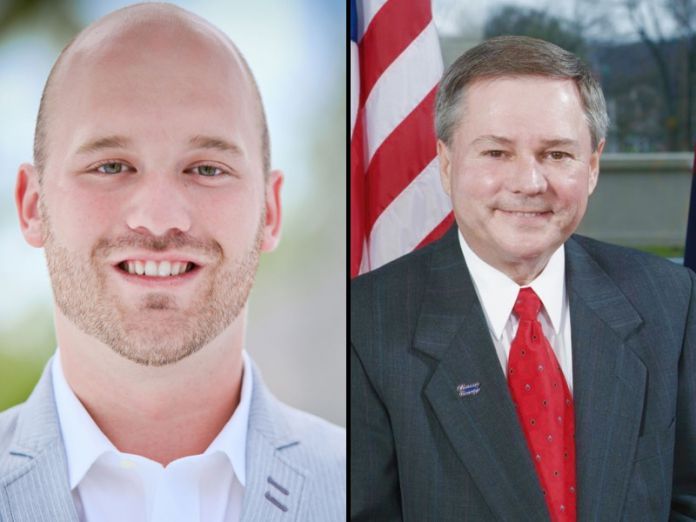 Officials from three of the four counties being considered for a new mini-casino, including those from Beaver County, signed nondisclosure agreements barring them from revealing meeting and project details.
Officials from the fourth, Butler County, chose not to sign NDAs but were still able to hold similar meetings with the casino operator.
"We didn't sign an NDA," said Butler Commissioner Chairwoman Leslie Osche, noting that counsel advised the board not to sign.
"We were asked, but there was nothing to 'nondisclose.' It didn't seem to make sense for us," Osche said.
Butler, Beaver, Lawrence and Mercer counties are in the 15-mile radius of land – with its bullseye near New Castle in Lawrence – being evaluated for the casino site. The location must be identified by Oct. 12 because of a licensing deadline.
Beaver County officials have been much more reticent than officials from the other three counties were to reveal anything about ongoing discussions.
County commissioners contacted Friday from Butler, Lawrence and Mercer counties readily discussed how many meetings they've had with Mount Airy Casino & Resort, possible sites and issues, the NDAs they were asked to sign, and possible related public funding.
During this week's Beaver County commissioners' public meeting, Commissioner Chairman Dan Camp refused to answer questions posed to him by a member of the public about meetings he's attended for the proposed casino.
"I can't talk about who was there and who wasn't there," said Camp. "That meeting wasn't held on behalf of the Board of Commissioners, that was someone else's meeting."
When a county taxpayer asked if Camp and Commissioner Tony Amadio were violating provisions of the Pennsylvania Sunshine Act, county Solicitor Garen Fedeles sought to downplay the significance of the meetings. "All it was, was sort of a meet and greet essentially. There were no decisions made."
BeaverCountian.com previously reported that Camp and Amadio signed NDAs. Amadio has attended at least one private meeting and Camp at least three meetings with casino officials, with the last known meeting in May. Commissioner Sandie Egley refused to sign the NDA and hasn't attended any of the meetings.
After months of questioning, Camp hinted at the possibility of a public-backed bond, rumored to be at least $40 million, to finance a convention center or entertainment complex to include the potential casino. A site in Big Beaver is being considered.
Amadio did not return a message left by BeaverCountian.com seeking comment about the meetings. He has been seen in the courthouse very little in 2018, due in part to a string of extended illnesses and injuries, and several vacations.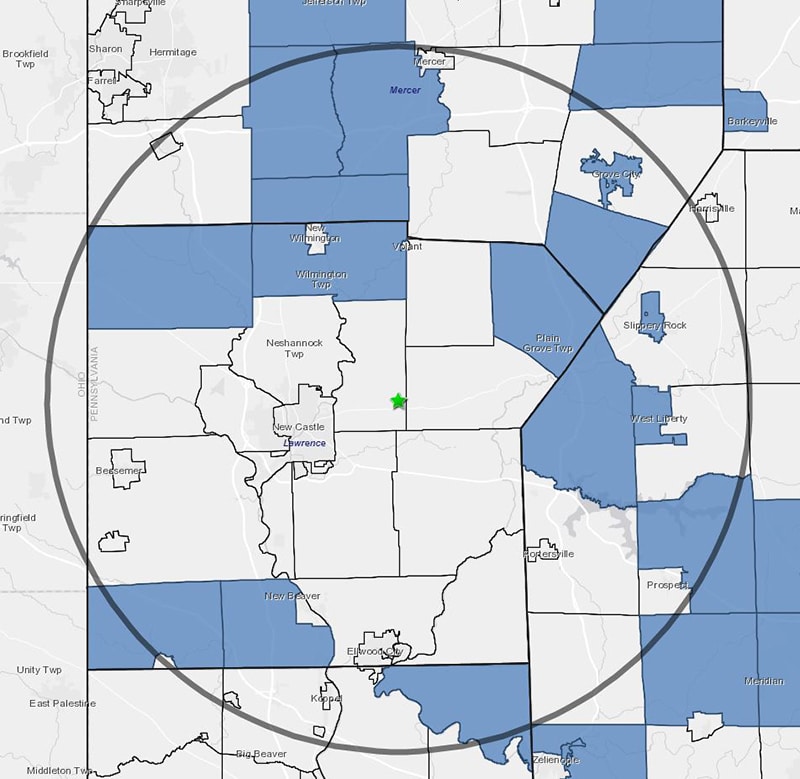 The Casino and the Gaming Outcast
Mount Airy won a competitive bid for a mini-casino license from the state in February. The company bid $21.1 million to open a facility permitted to operate up to 750 slot machines, and after paying an additional fee of $2.5 million, run up to 30 table games.
Mount Airy was founded by Louis DeNaples, who was indicted by a Dauphin County grand jury in 2008 on four perjury charges for allegedly lying about mob ties when he was granted its license in 2006.
DeNaples agreed to turn over legal control of Mount Airy to a trust headed by his daughter Lisa in 2009 in exchange for the dismissal of the charges against him. The state also banned him for life from any further contact with or profit from gaming.
Osche said Butler officials met with a "team" from Mount Airy twice, including once at its Poconos location. Osche said Lisa DeNaples was present, as was her father, who "was in attendance" but didn't add to the conversation.
Beaver County's Solicitor Fedeles confirmed that Louis DeNaples attended two of their private meetings, including one in the Poconos, but refused to discuss his involvement, citing an NDA he signed along with Camp and Amadio.
Mercer County Commissioner Chairman Matthew McConnell said that Louis DeNaples did not attend the "at least three" meetings he has attended, one at the Poconos resort. He said he attended the first meeting without an NDA, but signed one for the other meetings.
McConnell said he understands the need for NDAs when companies need to protect their business and marketing ideas.
Lawrence County Commissioner Chairman Dan Vogler would not comment on whether Louis DeNaples was at the three meetings he's attended, one also at the resort, citing the NDA. He would only say that he's met with the company's executives.
The state Gaming Control Board director of communications didn't respond to a request for comment regarding Louis DeNaples' attendance at the meetings. Instead, BeaverCountian.com received a request from a senior official with the board's Bureau of Investigations and Enforcement seeking more information about DeNaples' involvement. The Beaver Countian pointed investigators to an article it published earlier this month and declined to provide any information not already publicly reported.
Vogler first won his seat in 2003, just as the area's first proposed gaming developers were scouting sites in Beaver and Lawrence counties and trying to obtain the proper licenses. He spent the next 12 years maneuvering the ins and outs of the state's gaming system while the proposed development evolved and eventually fizzled in 2016.
"Our position is, we would welcome them," Vogler said of the current project. He believes Lawrence would give Mount Airy easy access to several major routes and the "lucrative eastern Ohio market" as a casino there doesn't include table games.
Vogler said he couldn't give a specific number of jobs, building size or anticipated revenue for the proposed casino yet, but he cited reports about a new mini-casino in the Westmoreland Mall in Hempfield Township, Westmoreland County, as what he thinks he can expect.
The Westmoreland casino is planned to be located in a former Bon-Ton department store and is now going through a lengthy state review process.
It's expected to have 750 slot machines and 30 table games, be about 100,000 square feet, employ 600 people, and generate between $800,000 and $1 million as the county's portion of its annual revenue.
In comparison, a full-size casino such as Rivers Casino in Pittsburgh employs about 1,700 people, has 3,000 slot machines, more than 100 table games and a 30-table poker room.
The city of Pittsburgh alone got a $9.7 million share of its revenue in the last fiscal year; Allegheny County received $4.6 million.
The Question of Public Funding
Vogler said Lawrence officials have discussed "only in very general terms" the county's potential use of public funds to assist in or around the development. He also noted the possible use of bond counsel for guidance. He said the county already has a tax abatement plan on the books.
Lawrence officials also are open to the idea of specifically using the portion of casino revenue the host county would be allocated, Vogler said. That money does not go directly to the county, he said. It goes to the state Commonwealth Financing Authority, which regulates very specifically how it can be used.
Vogler said Lawrence County views the potential casino as an economic advancement. For example, he said, look at The Meadows Racetrack and Casino in Washington County. He noted it has spawned retail outlets and other ancillary businesses where there was once only the track.
Vogler said he doesn't know a precise site Mount Airy is considering, but he believes it would be in or around New Castle. Lawrence County has a number of "dry" communities, meaning they don't allow the sale of alcohol, which take them out of the running.
McConnell similarly said Mercer wouldn't be averse to using public funds to advance either the project or adjacent area. Both McConnell and Vogler said advancing a convention center wouldn't be out of the question.
McConnell cited his NDA and wouldn't comment on the specific site that developers are considering. Other Mercer County officials have commented on the Grove City area as being of interest.
"It would make a whole lot of sense," McConnell said, noting the presence of the Grove City Premium Outlets, major highway access and surrounding hotels and restaurants. "Obviously, that's the one we show people."
Unlike officials from the other three counties, Osche said Butler will not consider the use of any public funding to help or to complement a casino site.
Osche said Butler would gain little from the casino. She also noted that the county wouldn't be in control of its portion of annual casino revenue because it would have to apply to the state authority for its potential use.
"We have such tremendous growth (in Butler County)" and plenty of jobs, she said, adding that companies are "continually" contacting the county looking for development sites.
"We don't have to offer an incentive for them to move here."
She also said Butler is choosing to follow the lead of the community in which Mount Airy has expressed interest in locating, Lancaster Township.
Residents there have turned out strongly opposed to the idea, Osche said. Communities had a December deadline to opt out of consideration, but Lancaster officials apparently didn't know about it.
Osche said she understands the residents' point of view in that "it's their residences and their backyard."
Financial Standings
Vogler, McConnell and Osche all said their counties' budgets are balanced and sound; they have surpluses and good credit ratings. Butler has had another year with an increase in the general fund balance, Osche said.
Beaver County, on the other hand, is in a position of desperate financial straits.
Earlier this month, BeaverCountian.com reported on a confidential draft copy of a study critical of the county's existing high level of debt and its poor credit rating. The report by Public Financial Management (PFM) Consulting Group, funded by a grant from the state as part of its Early Intervention Program, projected the county will face a $5.4 million deficit in the general fund beginning in 2019.
The report said that deficit will grow by roughly $2 million each year through 2023.
Regardless of where Mount Airy decides to locate, Vogler and McConnell believe the casino will still benefit their counties.
Both men mentioned the Shell Chemical Co. petrochemical complex under construction in Potter Township with the hope and belief it will also benefit their counties.
The regional goodwill was shared by all three outside commissioners.
"We wish everyone the best in terms of how it works out for their counties," Osche said.
BeaverCountian.com's John Paul contributed to this report.