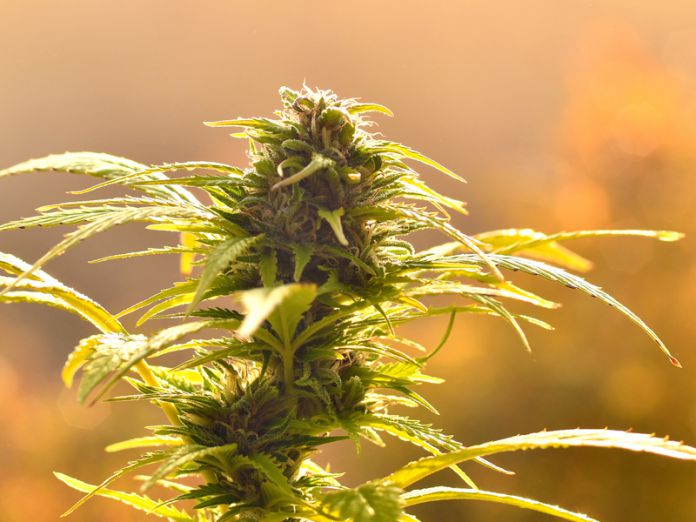 Starting tomorrow, qualifying medical marijuana users can hit the dispensaries for the dry leaf form of the drug.
Dry leaf is expected to be cheaper than the other medical marijuana products that have been available since February.
It should also be more readily available than the already allowed pills, oils, gels, creams, ointments, tinctures, liquids and non-whole plant forms that are used through vaporization.
As of Wednesday, patients can get the whole-plant flower cannabis that they could use to mix into food and drinks or to vaporize. Smoking it is prohibited. Patients are also advised to keep it in the original container.
In Beaver County, six doctors are certified to prescribe medical marijuana at this time, according to the state Department of Health, Office of Medical Marijuana.
They are: Dr. Muhammad Arif, a pain management specialist in Aliquippa; Dr. Robert Fadden, a gastroenterologist in Chippewa Township; Dr. Gerard Myers, an interventional pain management specialist in Center Townsip; Dr. Bryan Negrini, an internal medicine specialist who participates in Opioid Addiction Recovery Services in Aliquippa; Dr. Renee Rubinstein, a family doctor in New Brighton; and Dr. Samuel Urick III, an internist in Center Township.
None of the doctors could be reached and did not return calls seeking comment.
But the state has allowed qualifying doctors to opt out of being publicly listed, so there may be more in the county.
A county mental-health practitioner said she has been getting questions about prescriptions but she isn't certified to provide them.
The nearest dispensaries for Beaver County patients to purchase dry leaf are Cresco Yeltrah in Butler and the Strip District, and Solevo in Squirrel Hill. Both companies were working through pricing up to the final moments.
Solevo told Facebook followers Monday that they were "quite literally working this through now" as they received shipments from growers.
"We'll update the menu with pricing once we've processed the deliveries," the company announced.
Cresco Yeltrah was still pricing as of Tuesday afternoon, as well, according to Missy, an assistant manager at the Butler location. Starting out, she said they would be limiting dry-leaf sales to 15 grams per week in the first two weeks, then 30 grams per month.
"We will not be processing any holds for it," she said. "You must come in person. Our hours are 11 a.m. to 6 p.m."
Dispensaries experienced shortages statewide, with some temporarily closing their doors, when locations began running out of product about two weeks after the state's medical marijuana program began in March.
Patients can qualify for medical cannabis if they have a terminal illness or if they suffer from cancer, including remission therapy; HIV/AIDS; amyotrophic lateral sclerosis; Parkinson's disease; multiple sclerosis; epilepsy; inflammatory bowel disease; neuropathies; Huntington's disease; Crohn's disease; post-traumatic stress disorder; intractable seizures; glaucoma; autism; sickle cell anemia; damage to the nervous tissue of the CNS (brain-spinal cord) with objective neurological indication of intractable spasticity and other associated neuropathies; severe, chronic, or intractable pain; dyskinetic and spastic movement disorder; or addiction substitute therapy, such as opioid addiction.
More than 52,000 patients have registered to participate in the medical marijuana program, of which more than 30,000 have received their identification cards and are able to visit a dispensary to purchase medical marijuana. More than 1,000 physicians have registered for the program, with more than 700 approved as practitioners.
The department encourages those with a medical marijuana ID card to contact the dispensary prior to visiting to be sure the dry leaf form of medical marijuana is available.
"The dry leaf form of medical marijuana provides a cost-effective option for patients. It's important to talk with your doctor or the medical professional at the dispensary to see if the dry leaf form of medical marijuana is an option for you," state Secretary of Health Dr. Rachel Levine said on Twitter.
More information about the program is available at health.pa.gov.