Monaca police are looking for a man charged with attempted homicide for a shooting that occurred outside of Whiskey Rhythm in Monaca early Saturday morning.
Kelin J. Coleman, 26, of Beaver Falls, is facing felony charges of attempted homicide, aggravated assault, and possession of a firearm by a prohibited person, according to court dockets. He has also been charged with misdemeanor reckless endangerment and simple assault.
According to a charging affidavit filed in the case, police were dispatched to Whiskey Rhythm Bar and Grill around midnight Saturday morning for reports of a fight in progress with shots fired.
Upon reaching the bar, police say the victim "hobbled into the street where he fell next to a police car (and) advised that he had been shot in the left leg and was pleading for medical aid. Officers did observe (the victim's) left upper thigh to be covered in blood with an apparent gunshot wound."
According to the report, the victim described the person who shot him as a black man wearing white pants, a white shirt, and dreadlocks. Officers administered medical aid until an ambulance service arrived.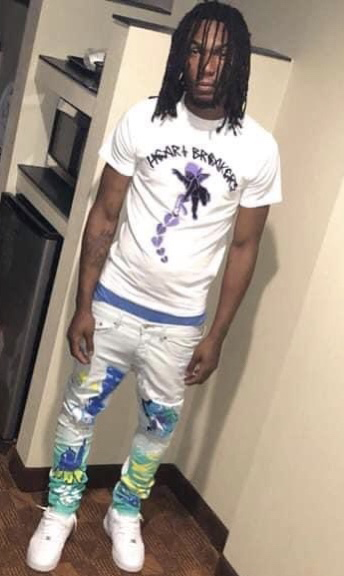 Police say a witness at the scene provided them with a cellphone recording of the shooting that showed the suspected shooter as "a black male wearing white pants, a white shirt, and blue underwear."
Witnesses also provided officers with the Facebook page of the suspect.
The social media page was listed under the name "Nuskigang Kilo," according to the report. Witnesses told police that the man currently resides in Beaver Falls, but is originally from Chicago, Illinois.
Police discovered a photograph on the Facebook profile that the suspect posted of himself at approximately 11 p.m. Friday night wearing white pants, a white shirt, and blue underwear.
Beaver Falls Police recognized "Nuskigang Kilo" as being Kelin J. Coleman from prior incidents.
Police did a background check on Coleman and found he had prior felony convictions that prohibited him from possessing a gun, according to the report.
Whiskey Rhythm has announced it will be closing its establishment until Tuesday to "make some changes."
"Our family has done everything we could to change the stigma and reputation of the building itself," the bar wrote in a public statement posted to its Facebook page. "It's unfortunate people have to resort to violence and potentially affect a stranger's future. But that's the reality of it. It's always been our goal to be a family-friendly, fun atmosphere, and do what we can for the community… but when you have to rely on other people to act right, it's hard."
Anyone with information on the whereabouts of Kelin Coleman is asked to call the Monaca Borough Police Department at 724-775-0881.
See Also: Monaca Bar Adapts to Pandemic Restrictions, Enjoys Social Media Support from Patrons