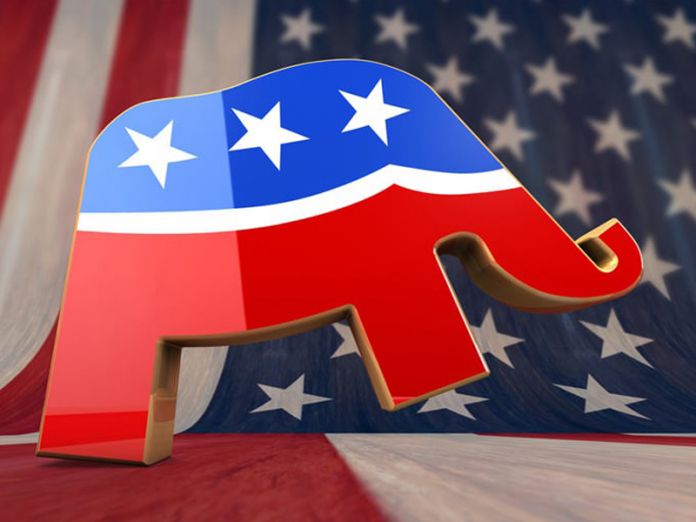 The Beaver County Republican Committee is urging party members to protest tonight against the Beaver Area School District, while counter-protests are being planned by groups that feel the district is being unfairly targeted.
Beaver resident Luke Berardelli organized the initial protest, claiming the school has been persecuting district employees who belong to the "Young Life" ministry. Young Life is a nonprofit Christian organization whose members are dedicated to befriending and then proselytizing to students.
Berardelli, 37, is active in the Republican Party and manages the Beaver County Young Republicans Facebook page. In a series of Facebook posts calling for the rally, he also noted that he plans to run for school board next year.
Beaver Area School District released a statement to BeaverCountian.com last week vehemently denying Berardelli's accusations, and saying the suspension of Principal Steve Wellendorf had nothing to do with his religious beliefs.
In an interview on Friday, Beaver Valley Young Life (BVYL) Ministry Director Shannon Essick refused to answer questions about whether she believes her organization is being targeted by the district as Berardelli asserts. BVYL's golf outing fund-raiser for camp scholarships was sponsored in part this year by the Beaver Fort McIntosh Club. Berardelli is a member of the club and secretary of the Fort McIntosh Foundation, the club's philanthropic arm.
The BVYL webpage has undergone changes since BeaverCountian.com's initial reporting, deleting names of board members and the listing of golf outing sponsors.
The Beaver County Republican Committee issued a countywide "citizen call to action" on Facebook Saturday, urging members to attend the protest, which it described as a "rally against attack on First Amendment Religious Freedoms at Beaver Area School District."
It linked to a copy of a Beaver County Times article published last week that originally publicized Berardelli's unsubstantiated claims about religious persecution.
Pamela Hupp, committee communications director, told BeaverCountian.com that she made the post after receiving a message from Berardelli.
"I had an alert given to me by the president of our Young Republicans, Luke Berardelli, who was asking for support," Hupp said. "I put it up in order for that message to get out. As conservatives, I think we need to be aware what is happening in our community, especially with our school boards, so I think we should be attending to learn more about what is going on and see if this is something we should be getting more involved in."
Newly elected committee Chairman Jim Christiana told BeaverCountian.com that the "call to action" was issued without his knowledge or consent.
"I don't know why the principal was suspended," Christiana said. "From my perspective, I don't have enough facts to reach a conclusion why he was suspended. That is probably the same reason many students and parents are frustrated with this process.
"However, I always support the public being involved in the issues affecting their schools and municipalities, and rallying to support their First Amendment rights and religious freedoms. Elected officials and public employees should always provide the public as much information and transparency that is legally possible."
BeaverCountian.com received messages from community members speaking in favor of Wellendorf and the demonstration and against Beaver Area School Superintendent Carrie Rowe. Rowe is gay and some expressed concern that she and other gay or non-Christian faculty members may be trying to indoctrinate their children.
Young Life publications express an explicit anti-gay message, saying that, "with regard to the delicate matter of homosexual lifestyle and practice, in the light of the biblical data regarding creation, Young Life believes such activities to be clearly not in accord with God's creation purposes." The romantic lives of LGBT people are therefore classified as a "rejection of the divine creation purpose to reflect the glory of God."
Gay individuals are strictly forbidden from serving on staff or as volunteers.
Berardelli sent a response to the article BeaverCountian.com published Saturday and also posted it publicly to social media late Sunday night, characterizing the story as a "hit piece."
"I, nor ANY of the supporters of this rally, ever correlated any anti-gay sentiment with this rally, school board meeting, or Dr. Rowe personally," Berardelli wrote.
"This is an obvious attempt by outside forces to distract the taxpayers and the community from the matter at hand, which is the poor leadership and decision making by the superintendent and the complicit school board. When in fact, we believe that no one should be discriminated against and this is the very reason we are holding this rally in respect of all people's rights being protected."
Berardelli went on to stress that he is in no way affiliated with the Young Life organization.
Under the Pennsylvania Sunshine Act, which regulates public meetings of governmental bodies, personnel matters are normally discussed by school boards in an "executive session" that is not open to the public.
However, the employee involved has the option of asking that the board discuss the matters in an open meeting instead. Wellendorf has made no such request to the Beaver Area School Board as of the time of this report.
"Under my leadership, I want people to know that these are the local issues I want our committee to be involved in and they are encouraged to bring them to our attention," continued Christiana.
"But they should know that I will always demand that we treat each other respectfully and not rush to premature conclusions."
Berardelli's protest is at 6:30 p.m. by the Beaver Area High School flag pole. Word of counter-protests being planned popped up on various Facebook pages this weekend.
The Beaver Area School Board's regular meeting will take place at 7 pm.
Editor's Note: This article originally listed Luke Berardelli as the secretary of the Fort McIntosh Club, when he is in fact secretary of the Fort McIntosh Foundation, the organization's philanthropic arm. The article has also been updated to note changes have been made to the Beaver Valley Young Life's website following BeaverCountian.com's initial reporting.