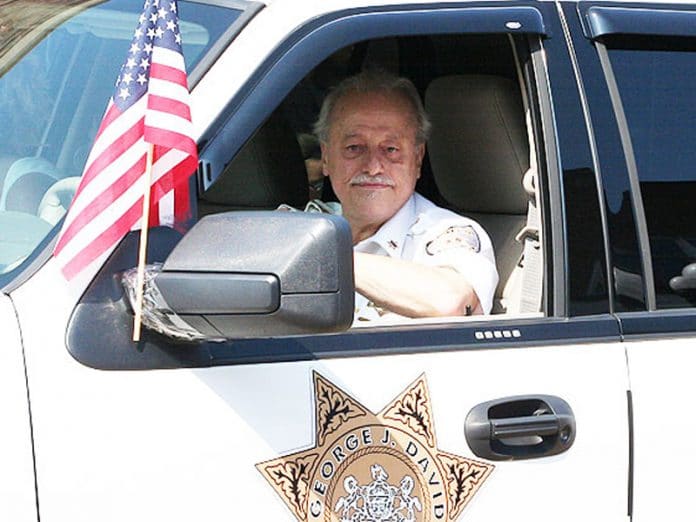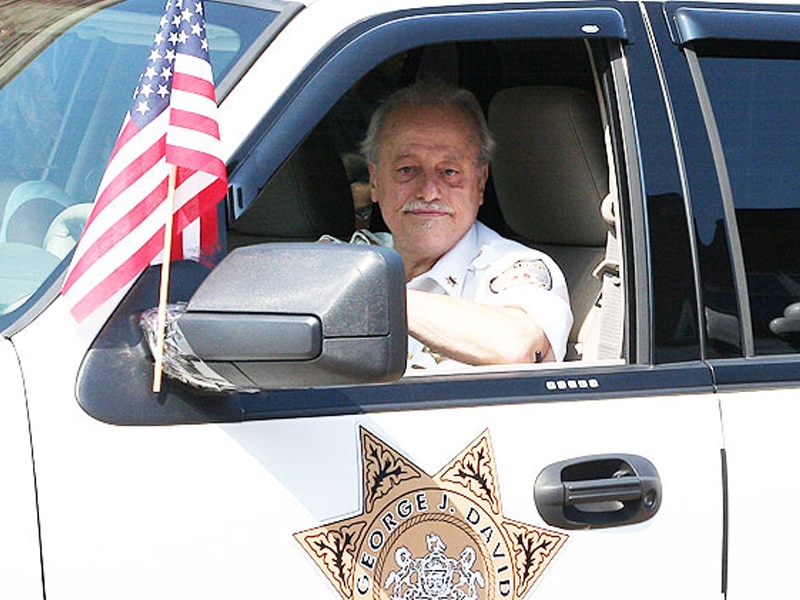 Listen To This Article:
Former Beaver County Democratic Committee Chairman Louis Gentile is among the 720 Democrats who signed a formal petition legally nominating George David as a candidate for sheriff in the 2019 primary elections.
(See: In-Depth: A Timeline Of Sheriff George David's Lifetime Of Alleged Abuses And Corruption)
Gentile was elected as party chair in 2016, but resigned the post less than 9 months later amid a string of controversies.
Beaver County Democrats have decided not to conduct endorsement votes this election season, in part because party stewards fear David's candidacy could renew old fractures among committee people. In 2015, the party temporarily disbanded following David's endorsement.
Other notable names on David's petitions include Rochester Borough Mayor Keith Jackson, who not only signed on to David's candidacy but also served as a petition circulator.
Also serving as one of David's petition circulators is former sheriff's deputy John Joe Fratangeli, who became a subject of controversy in 2013 after an investigation by BeaverCountian.com exposed a materially false affidavit he filed against a destitute African American man involving an alleged incident at Friendship Ridge. Fratangeli was never charged for filing the false report; he currently works as a patrolman for the Beaver Borough Police Department.
Sam Rosatone, who was involved in the same Friendship Ridge controversy when he served as director of security, also circulated a petition for David. Rosatone and his brother have both benefited from being longtime supporters of Dennis Nichols, a former Republican county commissioner who is now running for the office as a Democrat along with Tony Amadio.
Center Twp's Robert Williams similarly circulated petitions for David. Williams was convicted of perjury in 2014 after BeaverCountian.com exposed his corrupt attempt at gaining a seat on Aliquippa City Council despite not being a resident of the town. Although he was found guilty at trial, then Judge Harry Knafelc sentenced Williams to no jail time, no probation, and no fine. He had faced a possibility of up to 5 years in prison and a fine of up to $10,000.
From Aliquippa, Councilmen Matthew Mottes and Arthur Piroli both signed David's petitions. Prioli is a long-time friend of Republican Sheriff Tony Guy. Mottes' signing of David's petition led to physical violence breaking out during a Democratic petition signing event in March of this year.
David is facing off against Democrat Wayne Kress in the May 21 Democratic primary.
Editor's Note: The following is a list of the 720 Democrats who signed formal petitions legally nominating George David as a candidate for sheriff. This list was tediously transcribed into digital format by BeaverCountian.com multimedia contributor Matthew LaComb from public documents containing the handwritten names, addresses, and signatures submitted by David to the Beaver County Elections Bureau.
The information presented below was transcribed as written by the petitioners, but may contain spelling or other errors which could have resulted while reading the unique handwriting of hundreds of individuals.
| | Name (Last First) | Street | Town |
| --- | --- | --- | --- |
| wdt_ID | Name (Last First) | Street | Town |
| 1 | Accetta Judy | 618 Bauman Ave | Baden |
| 2 | Adam | 2100 McMinn St | Aliquippa |
| 3 | Adkins Jamie | 1526 2nd Ave APT 2 | Beaver Falls |
| 4 | Albert Joe | 1214 Longvue Ave | Hopewell |
| 5 | Alderman Doug | 974 3rd St | Baden |
| 6 | Allen Devin | 1095 Phillips St | Baden |
| 7 | Allen Robbie | 1095 Phillips St | Baden |
| 8 | Allest Jonnetta | 1716 Aruien St | Aliquippa |
| 9 | Altsman Peg | 213 Concord Circle Rd | Beaver Falls |
| 10 | Anderson Tom | 207 Ohio | Aliquippa |
See Also:
– In-Depth: A Timeline Of Sheriff George David's Lifetime Of Alleged Abuses And Corruption