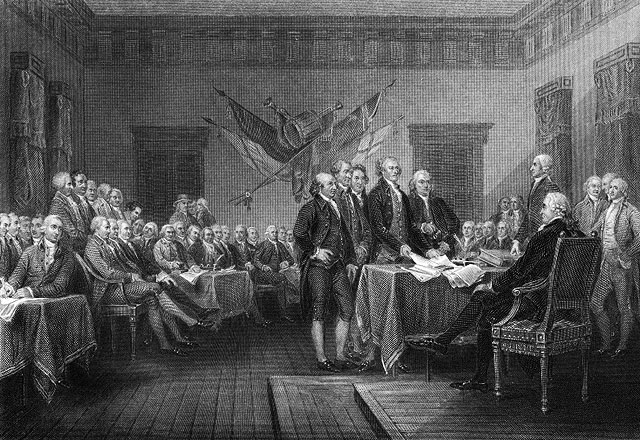 Editorial Note: The following Op-Ed contribution was written by a confidential source who provided the Beaver Countian with a copy of a video he secretly recorded of Sheriff George David. The video led to a series of investigative reports by the Beaver Countian, which have called into question Sheriff David's administration of concealed carry gun permits in Beaver County. "Secretly Recorded Video May Show Sheriff David Violating Warnings By State Auditors" | "Sheriff David May Have Illegally Denied Gun Permits To Hundreds Of People Who Applied"
Lately, many of us have been reading the articles John Paul has been writing about the Beaver County Sheriff, George David. In these articles, we have found that George David has been threatening people that oppose him, providing favors for those who support him, and unlawfully denying our residents their Constitutional right to self-defense based on minor infractions. I've been a long-time reader of the Beaver Countian and have only recently become a contributing member of the comments section under the pseudonym "Silence_Dogood." As a brief history lesson, I will give you the reason why I chose that name as my online persona.
As a teenager, Benjamin Franklin worked as an apprentice to his older brother, James, in his printing shop where the New-England Courant was printed. After being denied the opportunity to have his works published in the paper, Franklin took on the name Silence Dogood, a middle-aged widow who enjoyed poking fun of colonial life, religious hypocrisy and the persecution of women and other members of society. He did this between April 2 and October 8, 1722. I chose this persona because Benjamin Franklin sought to expose the truth about colonial life, but couldn't under his current name. In letter 3, Franklin wrote, "It is undoubtedly the Duty of all Persons to serve the Country they live in, according to their Abilities… Let it suffice, that I now take up a Resolution, to do for the future all that lies in my Way for the Service of my Countrymen." I felt the same way about my position in Beaver County, especially after I recorded the video between Sheriff David and Ray Dushac. I know that Sheriff David, as well as some of his deputies and office staff, have a tendency to say one thing, then claim another, so I sought to protect myself from such incidents by recording my interactions with them. I came to understand this for certain when I heard Sheriff David make the comment to Ray Dushac that, "I would never threaten anyone. I don't even swear." Once I was informed about what I had actually recorded (Sheriff David issuing Ray Dushac a License To Carry A Firearm 'LTCF' at a discounted rate), I gave John Paul the go-ahead to submit the video to the Pennsylvania State Police for investigation into Sheriff David's actions. Ultimately, I sought to protect myself from any retaliation the sheriff may have sent my way for as long as I could while still being able to contribute to the community what knowledge I had.
Some people on here were set on the idea that the video was taken unlawfully by either a private citizen or by Stephanie Guidice. Those readers, along with Sheriff David, set out on a witch-hunt to crucify the person who would dare catch him in the act of committing a crime and record him without his permission. At that time, and still to my knowledge, Sheriff David has yet to see the video and can only speculate as to what it contains. My recording of the sheriff was completely lawful as the sheriff was in a public place (the lobby of his office) in full uniform, speaking with another elected official (Ray Dushac, elected constable) and acting in his official capacity (Ray Dushac had stated that he was there in the office to renew his LTCF). To record the conversation between David and Dushac is the same as recording a police officer issuing a citation to a person he knew. Any conversation that took place between the two would be incidental as they have no reasonable expectation of privacy. No one, aside from me, knew that I was recording in the office. This includes Ms. Guidice, who has recently been the target of Sheriff David's witch hunt.
I, unbeknownst to myself, set forth a chain of events that has helped John Paul, through his excellent investigative reporting, expose many of the sheriff's unethical, unlawful and unconstitutional actions through the years. Lately, it has been exposed that the sheriff has been using an unlawful blanket policy of denying a LTCF for any and all criminal convictions. Here is a copy of a denial letter sent to an acquaintance based on §6109(e)(1)(i):
"Dear Applicant:
You have recently applied for a License to Carry a Firearm through this office. This letter is to inform you that the application has been denied in accordance with 18 Pa. C.S.A. 6109(e)(1)(i), which states that a license shall not be issued to any individual whose character and reputation is such that the individual would be likely to act in a manner contrary to public safety.
At this juncture, the only recourse available would be to contact the Clerk of Courts in the county where the offense took place, and inquire if the case is eligible to be expunged. Once the case is expunged, you may reapply through this office. Otherwise, the decision is final.
George J. David
Sheriff of Beaver County"
As I have shown in the comments I've made recently, I've spent countless hours researching case law and the laws involved in the issue, denial and revocation of a LTCF. John Paul's reporting states that the sheriff has been denying people their LTCF based on ANY AND ALL criminal convictions. 18 PA C.S. §6109(e)(1) lays out the reasons why a person must be denied their LTCF. Every one of the reasons is pretty clear cut in spelling out what the prohibiting offenses are with the exception of one. §6109(e)(1)(i) gives discretion to the issuing authority to investigate the applicant's background and assess if their "character and reputation is such that the individual would be likely to act in a manner dangerous to public safety." Until February 2013, this section of the law gave full discretion to the issuing authority to deny or revoke a person's LTCF if they thought the person's character and reputation was such to create a public hazard. Most sheriffs in PA used this authority only in extreme cases, with exception of the Gun Permit Unit in Philadelphia that, to this day, denies citizens based on such minor infractions as parking tickets.
In 2012, Francisco Caba had his LTCF revoked by Sheriff Weaknecht of Berks County under §6109(e)(1)(i) much in the way that Sheriff David denies permits today. Through the arguments presented in his appeal, Caba sought to prove that the sheriff had unlawfully revoked his LTCF. Ultimately, his appeal was brought before the Commonwealth Court of Pennsylvania before Judges McGinley, Leavitt, and Brobson (Caba v. Weaknecht, 64 A.3d 39 (Pa. Cmwlth. 2013)). The decision by the court, while ultimately a loss for Caba as his LTCF revocation was upheld, was seen as a victory for the firearms community by Joshua Prince of Prince Law Offices in Bechtelsville, PA. In the decision opined by Judge Brobson, it was set forth that along with the statute, the issuing authority must state the specific reason for revocation:
"In this case, Caba had a license. Under the Act, the Sheriff must have "good cause" before he can revoke a license. 18 Pa.C.S. § 6109(i). In other words, he cannot revoke a license as a matter of administrative whim. He must revoke a license if the licensee becomes ineligible, for the reasons set forth in Section 6109(e)(1) of the Act, during the term of the license. Id. He also must provide the "specific reason" to the licensee for his revocation decision. Id. And, the licensee may appeal the Sheriff's decision to the court of common pleas. Id. When a regulatory scheme provides for a review of an adverse governmental decision, this "sheds light on the legislature's intention in conferring a property right on those" with the appeal right. Pipkin v. Pa. State Police, 548 Pa. 1, 7, 693 A.2d 190, 193 (1997)."
With this decision, it is now set in stone that the sheriff must deny or revoke a license if the applicant or licensee's character or reputation is such that they would be a danger to the public at large. He must also provide specific reasons for the action to provide the licensee the opportunity to appeal; else it is a denial of due process.
I once approached the prothonotary of Beaver County, Nancy Werme, about appealing a denial of a LTCF. She had stated that no one, for as long as she's been in the position, has ever attempted to appeal a denial of the sheriff's decision. She actually called the Prothonotary's office of Allegheny County to find out what the process was as she was unfamiliar with it. This fact concerns me greatly as this means that not one person has ever challenged a denial in Beaver County. Part of the problem, in my opinion, lies in the fact that the sheriffs denial based on character and reputation states that, "…at this juncture, the only recourse available would be to contact the Clerk of Courts in the county where the offense took place, and inquire if the case is eligible to be expunged. Once the case is expunged, you may reapply through this office. Otherwise, the decision is final." His letter makes the decision seem absolute and beyond the realm of question. This also leaves the applicant without reason or cause of the denial short of the fact that their character and reputation is in question, thus denying them their Fifth Amendment right to due process as there is nothing specific for them to challenge.
Through his actions, Sheriff David has created an atmosphere in his office that has become quite hostile. Between the actions of Sheriff David, his deputies, and some of his office staff, they've set the tone of "if you're not with us, you're against us." They've set out to intimidate and/or silence anyone who would dare stand against them. Many greats in history have said that when the people of a nation fear their government, that is the definition of tyranny. Benjamin Franklin once said, "all tyranny needs to gain a foothold is for people of good conscience to remain silent." I feel that, through many of his actions, Sheriff David has shown to be a tyrant. I don't know about the rest of the citizens of Beaver County, but I am sick and tired of remaining silent and refuse to be the victim of a tyrant. I believe that it is time that the good people of Beaver County stand up against Sheriff David for all of his misdeeds. He, like all other politicians, should be held accountable for his actions. This business of threatening people's lives for seeking the truth, cronyism, and theft from the taxpayers of Beaver County by giving his friends and associates discounted LTCFs, despite being told not to, has got to stop. The only way this can be done is if We the people start holding our elected officials accountable. I hope that I am not alone in this thinking and that you will continue to support John Paul and others in their endeavors to bring out the injustices in our great county.
I close this with a Latin phrase from a great movie: Vi Veri Vniversum Vivus Vici. Translated, the statement reads "By the power of truth, I, a living man, have conquered the universe."