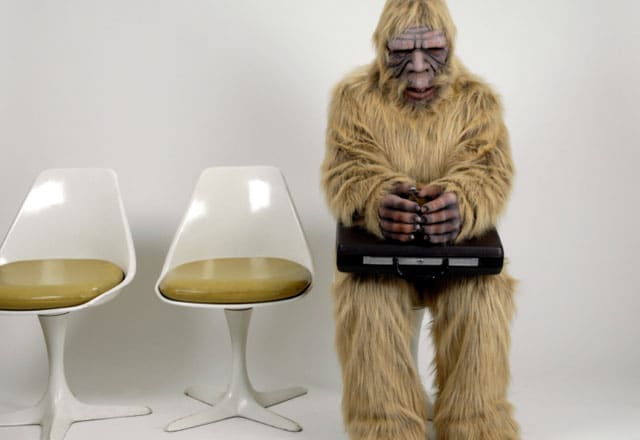 On Thursday of this week, Chief Public Defender Paul Steff and part-time public defense attorney John Havey will be meeting with County Commissioners to discuss the creation of a new position within their office. The non-union "Chief Trial Counsel" spot would give Havey a job description which reads eerily similar to what one might already expect for "Chief Public Defender."
Paul Steff has become something of a Courthouse Yeti, a being whose existence is suggested but otherwise unrecognized by consensus. So rare are reported Steff sightings, that the possibility of Beaver County actually having a Chief Public Defender is now popularly regarded as highly unlikely.
It would all be laughable if it didn't come at the expense of taxpayers, or if the lives of indigent defendants weren't hanging in the balance.
A Right-to-Know request filed by the Beaver Countian last week for Paul Steff's time sheets revealed a purported record of near perfect attendance this year. But his employees privately say entire weeks go by where they don't see him at all, and they've had to meet at his private practice to discuss problems with his public office.
Prosecutors in the District Attorney's Office point to Steff's absence as a cause of concern, and say his department has been so poorly managed they fear it could lead to a rash of cases being overturned on appeal, resulting in costly relitigation.
Beaver County Judges are regularly heard berating defense attorneys in open court about problems with the Public Defender's Office. But like the County Commissioners, they too have seemed unwilling to take on the Courthouse Yeti.
With a budget in dire straits due to cuts in state funding and with prospective layoffs looming, Beaver County can no longer afford to pay people who don't do their jobs — And it certainly can't afford to create near duplicate positions to pick up the slack.
Make no mistake, the Public Defender's Office is indeed underfunded. Although some assistant public defenders are regularly working overtime without pay to do right by their indigent clients, it's likely only a matter of time before the county faces an expensive lawsuit lodged by the ACLU, or similar entity, alleging grossly inadequate and unconstitutional representation. But hiring someone to do a job not being done by the head of their department is no solution, and will only compound the problem.
It's time for the County Commissioners to stop wasting tax dollars on the Courthouse Yeti — Make Chief Public Defender Paul Steff's notable absence from the courthouse official.