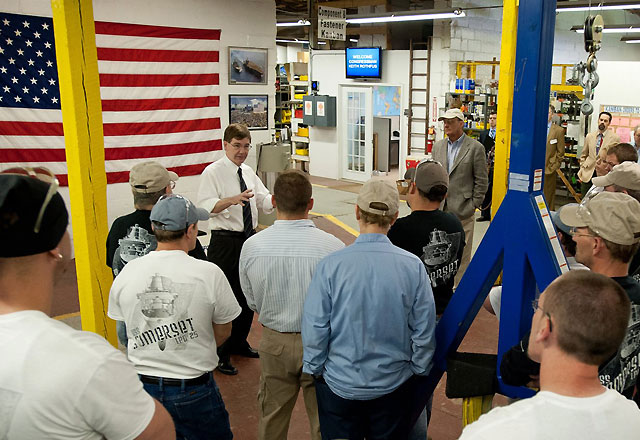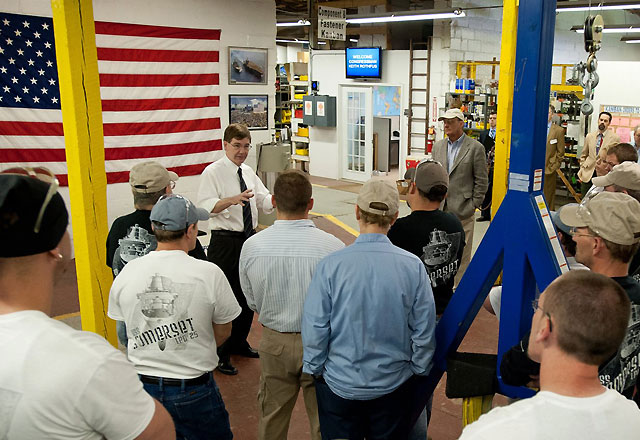 As I returned to Washington, D.C. last week, two of the major stories in the national news were the record-breaking cold and the expiration of long-term Unemployment Insurance benefits beyond twenty-six weeks.
Let me begin by saying I am open to an extension of unemployment benefits that is paid for and coupled with reforms. I am troubled that the conversation about Unemployment Insurance focuses so much on the benefits (which are important to many families) and not enough on the reasons people are out of work.
Just before I returned to our nation's capital, I attended the inaugurations of new Pittsburgh and Johnstown Mayors Bill Peduto and Frank Janakovic. As I drove through the snow on Route 22 between Pittsburgh and Johnstown, I thought about the great workers and businesses in our region. I reflected on the things you have taught me in the last year and on the potential for growth in Western Pennsylvania and across America.
Personally, I would like to see more discussion and focus among those in Washington on finding positive solutions that actually create family-sustaining jobs and also ensure that people have the right skills and opportunities to find such jobs or earn a promotion or raise.
The House has worked in the past year to pass legislation that will help grow the economy and add jobs. Unfortunately, the Senate has failed to act in kind on long-term solutions.
Did you know there are currently more than 165,000 unfilled jobs in Pennsylvania today?1 While many Western Pennsylvanians are looking for jobs, employers report that they cannot find enough employees with the right kinds of skills.
My colleagues and I produced legislation specifically designed to address this problem more than nine months ago. The Supporting Knowledge and Investing in Lifelong Skills (SKILLS) Act would help the unemployed and underemployed access critical job-training services more easily. Among other reforms, the SKILLS Act would replace a confusing web of federal programs with the Workforce Investment Fund, a one-stop shop for information and support.
The House passed this common-sense legislation in March. Almost one year later, the Senate still has not taken action. This is an unfortunate pattern under Senator Reid's leadership.
Washington's actions have directly resulted in lost jobs in coal mines, power plants, and other Western Pennsylvania industries in the past year. Meanwhile, President Obama and Senator Reid's inaction and overreach have prevented the creation of new jobs. The Keystone XL pipeline will create tens of thousands of jobs. A broad-cross section of Americans support Keystone XL, including the workers who will build the pipeline and the consumers and businesses who will benefit from lower energy prices thanks to the increased access to affordable North American oil. These jobs remain unfilled because the Senate has refused to act on multiple proposals from the House, and the President has refused his approval of the project and the jobs that come with it.
In 2013, the House passed 162 bills that are gathering dust in the Senate. You can read more about the work we have done in the House of Representatives by visiting http://majorityleader.gov/bill-tracker/.
It is time for Senator Reid and our colleagues in the Senate to get focused on long-term solutions that empower and protect people by unleashing the potential for growth in our economy. Doing so will lead to improved opportunity, increased wages and salaries, and freedom and security for every American.