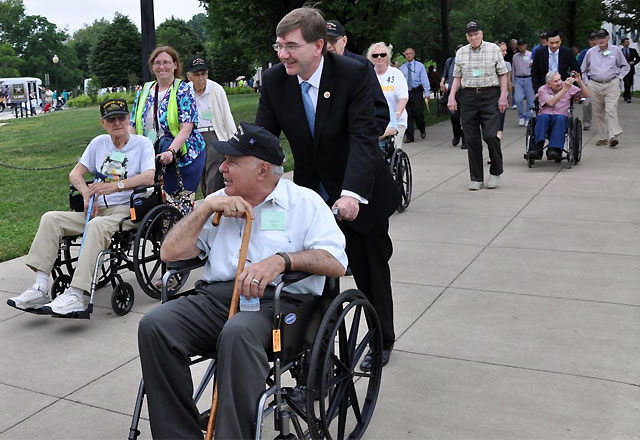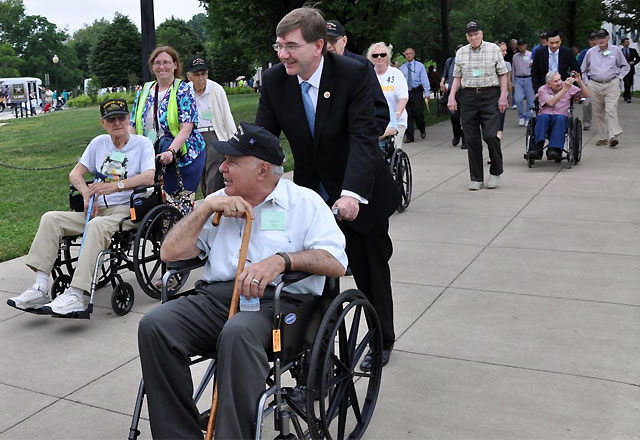 We owe our veterans a debt of gratitude that can never be repaid. Like Members of Congress, employees and executives of the United States Department of Veterans Affairs (VA) are public servants and have a solemn obligation to ensure that our veterans receive the respect, support, and care they have earned and rightly expect.
Unfortunately, when it comes to the ridiculous amount of time veterans must wait for their claims to be processed, the VA has failed them in Western Pennsylvania and around the nation. Separately, the unconscionable death of five veterans at the VA Pittsburgh Healthcare System highlighted another failure of the VA. In light of these unresolved problems, no one in the senior leadership of the VA should be awarded a performance bonus.
Today, over 865,000 veterans around the nation are waiting to receive disability benefits from the VA. Of those veterans, almost 576,000 are considered part of the VA backlog, meaning that they have been waiting for a decision for more than 125 days.
On average, our nation's veterans must wait between 316 and 327 days for their first-time disability claims to be processed. Wait times in major population centers are oftentimes even longer. For example, veterans must wait 642 days in New York, 542 days in Chicago, 517 days in Philadelphia, and 625 days in Pittsburgh.
The number of veterans who have been forced to wait more than a year to receive their benefits has grown more than two thousand percent over the last four years, despite significant increases in the VA's budget during that same time period.
Veterans who appeal initial decisions must wait even longer. A recent study found that veterans must wait an average of 1,040 days for the agency to make decisions in appeals cases. That is almost three years!
In addition to the backlog crisis, local veterans have recently seen even more egregious failures of the VA firsthand in the death of five veterans due to an outbreak of Legionnaires' disease. The VA Inspector General found that the systemic failure of the Pittsburgh VA to follow its own safety protocols and a breakdown in communication resulted in these unconscionable deaths.
Despite the backlog and problems like those in Pittsburgh, the VA gave its senior executives bonuses totaling $2.8 million in 2011 and $2.3 million in 2012.
Awarding taxpayer-funded bonuses to executives of an organization with this kind of abysmal performance record is ridiculous. In the private sector, this level of performance would be met with a pink slip, not a bonus check.
This hard-earned taxpayer money should be properly directed towards fixing the problems at the VA and ensuring that our veterans receive the first-rate service they rightfully deserve.
This week, I offered an amendment that prohibits any performance bonuses to senior executives at the VA in the next fiscal year. The amendment was included in the final bill that passed in the House of Representatives by an overwhelmingly bipartisan 421-4 vote.
To help the VA address the backlog, the bill includes $155 million for the paperless claims processing system and $136 million for digital scanning of health records and funds to hire an additional ninety-four claims processors. The bill also includes strict reporting requirements to track performance of each regional office.
VA executives need to take responsibility, fix these problems, and do their jobs.