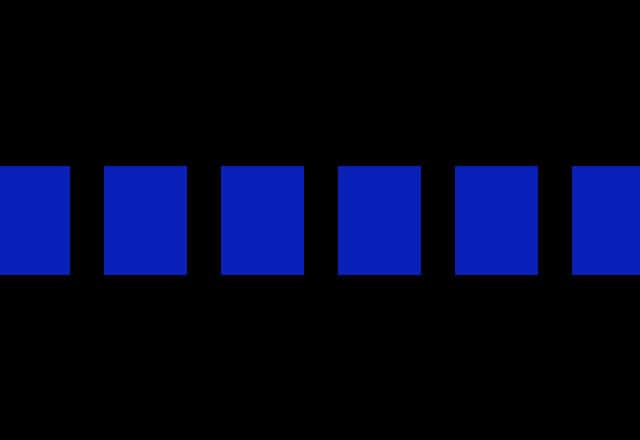 Editorial Note: The following op-ed was submitted to the Beaver Countian by a former police officer who previously worked in several different municipalities here in Beaver County. Its author wishes to remain anonymous to keep a focus on his message rather than on himself. This piece is the first in a series of articles the Beaver Countian will be publishing that examine "part-time" policing in our area.
Beaver County has some of the most dedicated Police Officers I have ever met. Honor, honesty, integrity, and dedication to the communities they serve take priority to almost everything else in their lives, even their own families. And their health. Or in most cases, both. I would know, because for a long time, I was one of them.
But if this county has such fantastic Officers protecting our streets, why is law enforcement in such a sorry state? Well, that is a very difficult question to answer because the 'answer' is actually a multitude of complex issues. But most simply, it is because these great cops either don't stay, or they change and conform to the system (more on that to come). I believe that the current state of our county is not a mistake, but a thorough and complex plan of corruption and back-door schemes on the local, county, and state levels. The Beaver Countian has done a fantastic job of unearthing many of these connections and schemes, bringing to light part of the hidden truth that drives this county. But there is more to be found. Much more. And despite what most residents are lead to believe, this county is not exclusive to this problem. It is state wide. I will not claim that I know much in regards to the specifics of these connections, but what I do know is how they work, and it starts with driving the best Officers this county has ever seen away.
I became a cop for what seems to be the same reasons that most people do, and also expect. I wanted to help. Plain and simple, I had a desire to help. I wanted to make a difference. I felt that I could most effectively fulfill this desire through service to my community: by protecting the innocent from harm, ensuring our homes were safe, and even handing out candy on Halloween like I received as a child. All the feel-good reasons that would justify a personal sacrifice to a noble profession under what became horrid conditions. I loved my job. I loved and respected my communities and my residents. And I was a damn good cop.
I write 'was' because I no longer am.
I was broken down by the system that has been established in this county and in this state. Leaving law enforcement was by far the most difficult decision I have ever had to make. And not a day goes by that I do not feel guilty for leaving, that I do not ask myself 'What if I had stayed? Can I still make a difference?', and as simply as possible, the answer was no, I could not. To say I do not struggle with that answer would be a lie, but my time was over. I am still driven by the morals instilled in me as a child, the ones that drove me to become an Officer in the first place. The same ones that guided my decision to leave. And also to write this op-ed, which is exactly how this should be interpreted. This is my opinion, nameless though I remain. However, that does not mean that my opinion cannot make a change for the better.
After graduating from the Academy, I got a part time job at a local borough's police department for less than $9 an hour, the same way most cops do; I knew somebody. Well, to be specific, I kind of knew somebody, at least enough to get in. If I actually 'knew somebody', I would have been hired full time long ago. On top of that, I picked up a second part time job at another police department. And so I followed in the footsteps of the veterans; I got my foot in the door. I learned the trade of law enforcement. I learned the ways of the street. I moved from department to department, switching patches on my Velcro sleeves so I could double shift, sneaking in 10 minute naps to avoid totaling a cruiser. I became salty and fatigued. And I was lead to believe I was on the proper track for my career. I would work my way up the ranks through hard work and dedication, just like our forefathers did in the steel mills. I would be honorable and earn my position. My name would be known for all the right reasons, and when a full time civil service test became available, I would stand out. Or at least I thought so. And so I began on the journey of a local cop, proud and honorable in my intentions and my actions. At least until reality set in.
It took a long time for reality to set in. I can't pinpoint when, or why, I realized it, but I did. Somewhere around the second to third year of 90 hour weeks (remember, I'm only part time, 32-39 hours a week for 2 departments plus court time) pounding out traffic citations to get in the Chief's good graces and earn my keep, it hit me. Maybe it was my toddler running around that opened my eyes; the one I couldn't remember learning to crawl, walk, and talk because I was either working or sleeping. I was a part time cop. My worth was nothing more than filling the schedule so the full timers could enjoy their weekends, holidays, and vacations. But I continued to do so, because this was a profession of honor, right? Chiefs keep saying that full-time slots are coming up as soon as council approves it, so keep up the good work, keep the citations coming, and it will work out.
Dedication. Dedication. Dedication.
I was stuck in a giant cycle doomed to continue to repeat itself for close to 10 years. I had taken every police test in a three county wide area I could, paying $50 to take each one by the way, yet full-time still eluded me. Civil service meant nothing; there was always a way around the rules. Less experienced and less qualified people were getting hired all around me, and I knew why. New full timer's uncle's business partner's son is on council/fire chief/best friends with someone. Or new guy is born and raised in the town, been neighbors with the mayor since they wore diapers. Passed over because he knows too much, he's too smart for his own good, and only causes problems. Take your pick, mix and match the possibilities, they're all valid. Positions were filled to either satisfy the will of the councils and supervisors, or to piss them off. Or simply because the Officer had a large extended family in an area of the county with low voter turnout who would now vote because of the hiring. And yes, that last statement is true, as I heard it with my own ears. I came to realize that the only way to get hired full-time in this county was to play the game. And I refused to do it as long as I could, until I realized that honor couldn't fill the stomachs of my children. In fact, I was relying on the Chip program for insurance just to immunize them. Something had to change, for the sake of my family.
So I tried 'the game', all the while searching nationwide for a better opportunity. I played politics, rubbed shoulders and shook hands, did, or didn't do, all the things I was told.
Didn't work.
Hell, I heard rumors that Lutton was stealing money from Ohioville years before Beatty was even hired there. A lot of cops knew about it, and some who knew probably got hired for keeping it silent. I can also remember hearing the eerie silence that was on the Ambridge zone the night their prisoner was beat in the cell, and knew full well that something was wrong. I can guarantee I wasn't the only one. That zone was always hopping with constant radio traffic, 'traffic Nazis' pulling cars over at 4:30am Sunday mornings, citing their way into someone's good graces. They must have missed the memo, no running traffic after 2:30am. Or during the rain. Or snow. Or football games. But the system, the game, kept our mouths shut. We would do what was best for our families, and remain silent. But for some reason, I was a threat to the system, I never truly fit in. In some places, I wasn't a Mason, so I was instantly out. I always held out hope for full time somewhere. There were, and still are, fantastic full time cops who never got in to the game, and I desperately wanted to be one.
Most states will only recognize full time employment hours, so I would have to start over if I left. Didn't matter that the hours I had logged added up to 10 years of service after only 4 years of work, it wasn't full time. I would have to go to that state's academy to get hired. It was during this nationwide search that I realized how fully fucked up our state really is.
The nepotism that is in the legal system of this county is staggering. It's everywhere, in every office of every department. It sure seems like there is not a magistrate's office in this county that does not have at least one cop's wife working as a secretary. MPOETC, PA's authority for certifying Police Officers, has the two highest ranked State Police Officers as the Chairman and Executive Director, which means they control it. Go to their website if you like, it's right there at the top of the page. I could not find another state during my search that had their certifying commissions controlled by a police agency. Not one. Probably why PA is still running traffic with stop watches from the 70's, the only state to still do so.
So exactly how many part time cops are in this county? I don't know, but it's a lot. And with the majority of them being led to believe that they can arrest and cite their way to a full-time position, they are carrying the major burden of the police work done in this county. I would love to see the arrest statistics broken down into full time and part time for this county, or even the hours worked. If I had a nickel for every time I witnessed a full time Officer give a call to a part timer to handle, I wouldn't be writing this article. But that was just to do them a favor, give them some extra court time, not being lazy. Each part time officer is doing the same exact job, with the same exact risks and expectations, as the full time guy standing next to them, except for $30,000 less a year in wages, no health insurance, no sick time, no retirement, and no security. No security because they're expendable and easily replaced. There will always be another part time Officer with bills to pay. No real FOP protection because part time isn't fully recognized. Maybe they'll be fortunate enough to have a small union in their department to take their dues, but that's usually run by a full timer anyways, and the dues just contributed to the department's yearly picnic budget. Ruffle some feathers in the town by doing their job, arrest the wrong person, ask the wrong questions, and off they go silently so word doesn't spread and they can get another job in a neighboring department. Usually their hours are cut to an unlivable level where they're forced to go somewhere else. That's what happened to me, at least until I proved I had learned my lesson. And to a part timer, hours are everything. Hours are the only way to survive. And while working 90 hours a week, surviving is the only other thing one could accomplish with their free time.
So here I am, close to a decade later, now a part time parent because I worked away my family in pursuit of a career that was never viable in the first place, accomplishing nothing compared to the triumphs I experienced as a cop. What troubles me is that I am not an exception; there are many like me. I was told when I started that, on average, it takes 7 years of part time work to get a full time job. Find me another profession, or even another state, that does this. Expects this. Why does part time police work even exist? I don't know. Grab a search engine and look around, there are plenty of articles on it: FOP's resisting part time officers being hired in the late 80's. Various fluffy legislative proposals that went nowhere. Misinterpretations of some obscure state statute allowing for the hiring of "extra police" that has since been exploited into entire departments of "part time" employees. Disgusting. For every news report of police misconduct I read, I wonder how many good part time Officers would love to have that position, and would do everything in their power not to tarnish it.
So why write this article? Maybe I hope things will change. Maybe those that come after me will have the opportunities that I did not. Maybe it's to soothe my own guilt for giving up, giving in, and leaving behind me the Oaths I swore to uphold. I don't know. I'll probably never know. They don't teach about the divisions within the brotherhood in the Academy. As a previous Beaver Countian editorial had stated, the "Thin Blue Line" is a dotted one. So when I speak for "Us", I speak not for every gap in that line, but the shining beacons of honor and integrity that hold it together. I speak for those that hold the line.
Stay strong, my brothers and sisters. 10-7.