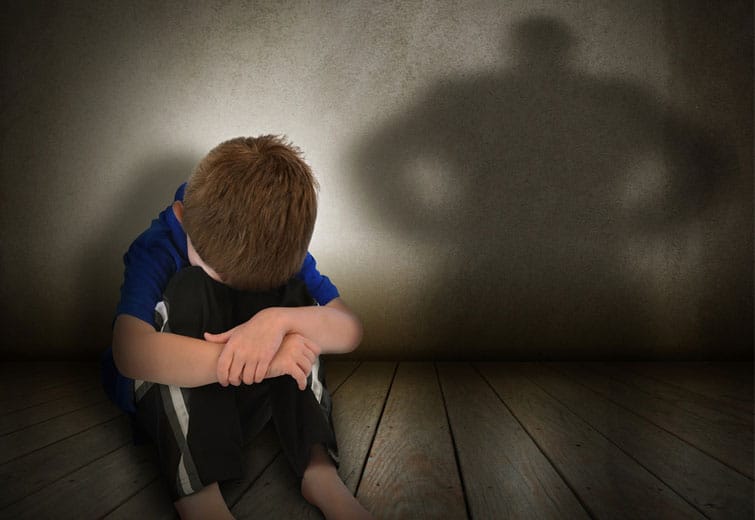 Attorney Albert Torrence submitted the following op-ed to the Beaver Countian for publication. Torrence is currently a Democratic candidate for Beaver County District Attorney.
"But he that shall scandalize one of these little ones that believe in Me, it were better for him that a millstone should be hanged about his neck, and that he should be drowned in the depths of the sea."
(Matthew 18: 1-10)
Many years ago in the small town where I was raised, my friend, slightly older than I who lived several doors away, was beaten regularly by his father. We were young teens, and I would wait outside and could hear as his father would strike him. His father hit him mostly in the stomach, because he knew it would leave no marks. It was a different time then and although many knew, no one in the neighborhood spoke of it. One day I was called to the principal's office, so I could be told before I heard it in the hallway of school that my friend had taken his own life. He had found a remote park bench the night before where he took an overdose of sleeping pills. He never woke up. That young man was 15 years old.
More recently I was engaged to represent one of the victims of Jerry Sandusky's reign of abuse. My client was molested by Sandusky in the summer before his freshman year in high school while attending the Second Mile program. My role as his lawyer was to attempt to understand the cascade of harm that follows such an event. I learned that when my client, a promising young athlete, returned to school in September of that year he immediately began to resent male authority. He fought with his coaches and developed disciplinary problems in school. He began drinking and using drugs. The young man eventually dropped out of school and joined the military. He was discharged because of his drug addiction, which he continues to heroically battle today while still in his 20's.
With the possible exception of the taking of a human life, child abuse ranks as one of the most serious of "personal" crimes. Recognizing this, there was a major change in the early 1980's in how law enforcement was expected to handle child abuse cases in Pennsylvania. Before this time, law enforcement and child protective services operated independently and were not permitted to share information. Soon, however, both the police and Children & Youth Services were charged with cooperating with each other and working together towards a common goal — protecting children. District Attorney Theresa Ferris Dukovich became a leader in Pennsylvania at that time by starting a Multidisciplinary Team approach to handle such cases. She assigned assistant DA's to prosecute the cases, and assigned one detective to help both coordinate the cases and assist local police. She asked each local police department to assign one officer to handle such cases, and helped get that officer specialized training. This model of Beaver County's "Team" approach was one of the first in Pennsylvania, and received statewide recognition for how well it worked. Both District Attorneys Dale Fouse and our current District Attorney Anthony Berosh have continued this effective approach.
Now the landscape is changing again. With the onset of the Sandusky scandal, many people began to take a new look at child abuse investigations. Because of the Sandusky case, Penn State is required to give millions of dollars over the next several years to use in combating child abuse. This has also resulted in sweeping changes in the law. Our District Attorney's Office and CYS have continued to stay ahead of the curve. Beaver County CYS has doubled the size of its Intake Unit, which responds to and investigates abuse allegations. It has increased its staffing from one supervisor and five investigators, to two supervisors and ten investigators. Both the DAs Office and CYS have also conducted training to help the police adapt to the new rules.
Beaver County recently saw a satellite Child Advocacy Center called "A Child's Place in Beaver" open in Beaver Falls. This is another step in the right direction. Now our County, led by the next District Attorney, has an opportunity to obtain its share of the Penn State funding to further help finance child abuse investigations. The best police officers should handle the toughest crimes, and as District Attorney it will be my goal to help train those officers to investigate them while making sure that a specially trained assistant DA and detective continue to be available to assist local police.
At the same time, we in law enforcement must be continually mindful of the drastic lifetime consequences of Megan's law reporting requirements and those of SORNA, its federal counterpart with its own separate reporting rules. Young people thoughtlessly distribute pictures on social media. Such conduct, while harmful and often criminal, should not incur the same reporting penalties as the true pedophile who accumulates child pornography on his computer or abuses a minor. The law now provides strong remedies which should be used judiciously and where appropriate to prevent future harm.
Addressing the realities of child abuse and its consequences, and utilizing the powerful tools now available to those in law enforcement, calls for commitment, organization and judgment. Should the voters approve my candidacy, I will work to build on this successful tradition.
– Albert Torrence
Democratic Candidate for District Attorney
See Also: Op-Ed: Facing Beaver County's Heroin Problem Head-On