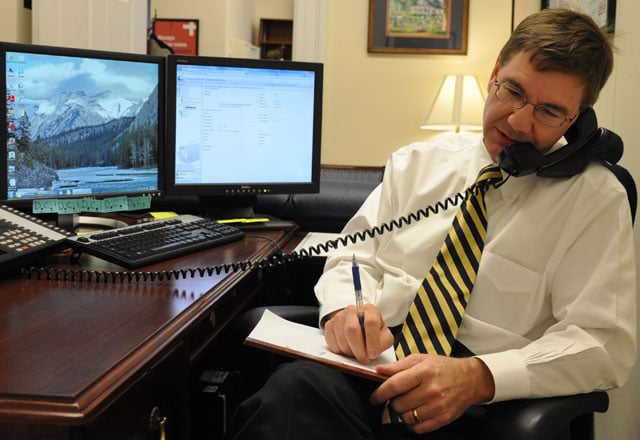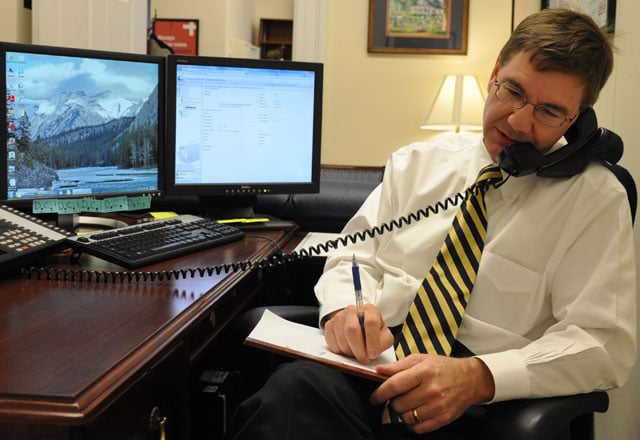 Getting things done on time is important. It is a value we teach our kids.
Prior to joining the House of Representatives in 2013, I worked in the private sector negotiating contracts. If a client had to have something done by a certain date, it had to be done. Deadlines mattered.
We all have to pay our mortgages or rent, taxes, credit card bills, and utility bills every month.
By the first day of school, we make sure that our kids are ready to start the year.
There is an annual deadline that the House and Senate have failed to meet with embarrassing frequency. The federal government operates on a fiscal year that begins on October 1st and ends on September 30th. Congress and the President are responsible for enacting budgets and twelve annual appropriations bills by September 30th.
At least, that is how it is supposed to work.
Unfortunately, Congresses led by both parties have finished their work on all regular appropriations bills before this deadline only four times since 1977.
This is simply unacceptable.
Last year, the House passed four of the twelve appropriations bills on time. The Senate passed none.
As a result, Congress was once again forced to resort to an Omnibus spending bill because the House and Senate failed to complete their work on time. I voted for this legislation because it included funding for vital parts of the federal government.
Notably, the Omnibus strengthens our national security, ensures military readiness, and supports our servicemembers and military families. It increases funding for mental health care, traumatic brain injury research, suicide prevention outreach, and care for homeless veterans. It also provides funds to help the Department of Veterans Affairs (VA) build a coordinated electronic health record system with the Department of Defense, which will improve care for veterans.
The Omnibus also provides funds for information technology upgrades, overtime, and additional training to help the VA meet its goal of ending the disability claims backlog by 2015.
While the Omnibus includes funding for these priorities, it is not a good or responsible way for Congress to do its work. Instead of voting twelve times on individual appropriations bills and hundreds of times on amendments to those bills, Congress voted only once. Under this arrangement, important and necessary spending is held hostage to questionable and wasteful spending. This could have been avoided if Congress got its work done on time.
That is why I introduced the Congressional Pay for Performance Act, a solution to address the broken and inefficient budget and appropriations process and prevent future behemoth spending bills. This simple bill will hold Congress accountable and force it to comply with deadlines, just like people in the real world outside of Washington, D.C. It requires the House and Senate to each pass a budget by April 15th and all twelve appropriations bills by July 31st.
This would then allow the House and Senate two months to reconcile the differences between their respective bills before the start of the new fiscal year.
I urge Western Pennsylvanians and all other Americans to support the Congressional Pay for Performance Act, common-sense and good-government legislation that forces Congress to live by the same rules as the rest of the country.
It's simple. If senators and representatives are not performing their core constitutional duties in a timely manner, they should not be paid until the work is done.