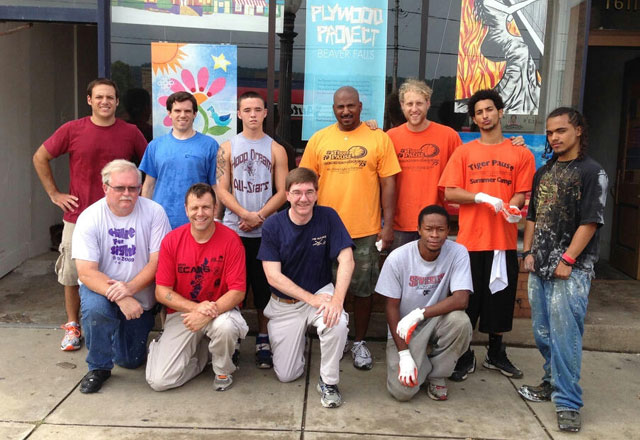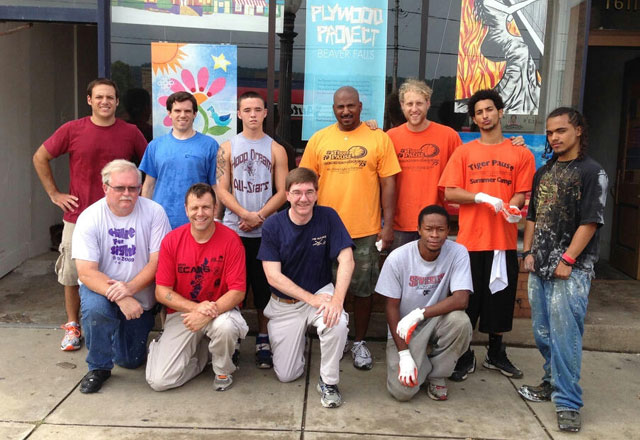 This week we commemorated the fiftieth anniversary of Martin Luther King, Jr.'s "I Have a Dream" speech. Dr. King's words and deeds left an indelible mark on our nation and inspired me just as they have so many other Americans.
From time to time in our nation's history, people of faith have stepped forward to call us to something greater. That tradition is ingrained in our culture and our founding documents. It goes back to the cross at Cape Henry and the landing at Plymouth Rock. You see it in our Declaration of Independence and again in the movement to abolish slavery.
In the 1950s and 1960s, it was people of faith who birthed a new civil rights movement. No figure cast a wider shadow on that movement than Martin Luther King, Jr., a pastor who received his divinity degree from Crozier Theological Seminary in Pennsylvania.
Dr. King's "Letter from Birmingham City Jail" and his "I Have a Dream" speech are milestones on the road to civil rights for all Americans. This road is paved with the service and self sacrifice of Dr. King and his fellow advocates for civil rights.
On April 16, 1963, Dr. King sat in the Birmingham City Jail after being arrested four days earlier while participating in a local civil rights march. In his jail cell, Dr. King began to draft what became one of the most important documents in our nation's struggle for civil rights.
Dr. King's "Letter from Birmingham City Jail" appealed to the nation's religious roots to encourage social change, and from his cell he encouraged individuals to confront unjust laws.
He wrote in his letter that "all communities and states" are related and that "injustice anywhere is a threat to justice everywhere." To Dr. King, it was important that his fellow citizens act with "a sense of urgency" to build a better and brighter future.
Later that year, on August 28, 1963, Dr. King delivered his famous "I Have a Dream" speech. He proclaimed his dream of a future in which all men and women would "live in a nation where they will be judged not by the color of their skin, but by the content of their character," in equality, freedom, and justice.
Through these words and deeds, Dr. King called on all people to work together against injustice and to serve their fellow human beings.
Both Dr. King's "Letter from Birmingham City Jail" and his "I Have a Dream Speech" should be required reading for every American high school student and for every Member of Congress.
Together, we can continue to honor his legacy by serving our neighbors in need. This week, my staff and I joined some of our great community organizations for service projects. We joined Habitat for Humanity of Cambria County to help build a home for a family. We also joined Tiger Pause Youth Ministry to remodel a building in Beaver Falls that will provide transitional housing and serve as an outreach center for local non-profits in Beaver County.
With the fiftieth anniversary of Dr. King's speech upon us, it is good to remember his words. It is good to appreciate all that movements grounded in faith have done to advance the cause of freedom in this country. In recognition of this anniversary, we should each take time to reflect and to serve and assist our fellow human beings and our communities. We should also work to ensure the protection of religious freedom, a freedom that allowed the Reverend Dr. King to express a message that appealed to the conscience of millions.
"Letter from Birmingham City Jail"