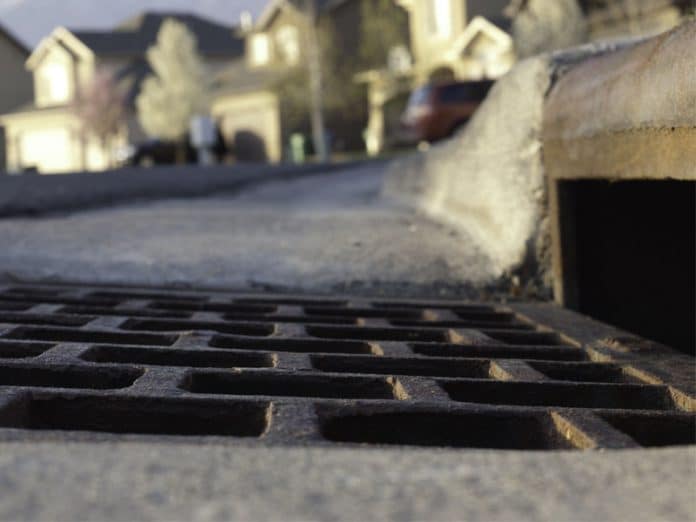 Listen To This Article:
When Brighton Township Supervisors arrived at their March 11 meeting, they found residents with questions aplenty about a new stormwater management fee.
After township engineer Ned Mitrovich of Lennon, Smith, Souleret Engineering Inc. gave a 25-minute explanation for the annual $66 per household fee, residents peppered him and other officials with comments and questions.
"I'm not putting (stormwater) out there into someone's catch basin," one man said.
Another resident suggested a fee cap, which township officials said was not possible if the state Department of Environmental Resources formulates additional regulations in the future.
"People are upset," a woman said.
But if you have a roof or a paved or stone driveway or parking lot in one of 21 Beaver County communities, officials say you are creating stormwater runoff your towns are required by law to manage. And you could eventually face the same kind of fees as Brighton Township residents as officials struggle with how to pay for it. Aliquippa and Beaver Falls so far have expressed interest in considering charging fees.
The fees are related to the DEP's MS4 program, which stands for Municipal Separate Storm Sewer Systems.
The goal of the MS4 program is to have state municipalities comply with the Clean Water Act administered by the federal Environmental Protection Agency.
Communities that fall under the MS4 program must ensure that water runoff from rainstorms is properly dealt with and treated before entering streams and ultimately the Ohio River.
Local affected communities are: Aliquippa, Ambridge, Beaver, Beaver Falls, Brighton, Center Township, Chippewa Township, Conway, Daugherty Township, Economy, Harmony Township, Hopewell Township, Industry, Monaca, New Brighton, New Sewickley Township, Patterson Township, Pulaski Township, Rochester, Vanport Township and West Mayfield.
The MS4 program is not new. What has changed is a 2018 requirement for affected towns to reduce stormwater pollution from existing development, said state DEP spokeswoman Elizabeth Rementer. Communities that are responsible for following the new guidelines face fines for noncompliance.
Rementer said most of Pennsylvania's permits were issued in 2004. Municipalities with such permits have requirements that remain unchanged, such as public education and involvement, illicit discharge elimination, construction and post-construction stormwater inspection, and housekeeping at municipal facilities such as at catch basins and retention ponds.
"Most urbanized areas contribute to local water quality impairments," she said.
Brighton has five streams with identified impairments: Hamilton Run and Two Mile Run, both for siltation; Bradys Run Lake for nutrients; and the Ohio and Beaver rivers, both for PCB (polychloride biphenyls) and pathogens.
The Brighton Board of Supervisors approved an ordinance in 2018 that established the fees to meet the additional state guidelines.
The primary driver behind the Brighton fee is the need for capital improvements, including a new $259,000 water treatment system on Two Mile Run.
Brighton Manager Bryan Dehart said the facility will pre-treat stormwater before discharging it into the stream.
The township has also incurred additional expenses over the course of its years operating under its MS4 permit such as engineering fees for annual inspections of outfalls, additional staff time, and "just more time doing the reporting," Dehart said.
All work on these efforts has to be indexed, with records kept by the township. For example, three days after a rain, if water is still flowing, it must be tested for such materials as surfactants, fats and grease.
"It's become a highly regulated aspect of infrastructure, where in the past, it wasn't," Mitrovich said of stormwater. "The goal is to minimize pollution in surface waters."
The additional administrative and fiscal burdens could not be supported by taxes, Brighton officials said.
"It is true that the MS4 permit requires municipalities to have staff to do the required work," Rementer of the DEP said. "It is also true that many communities have traditional stormwater conveyance systems (culverts, pipes, etc.), that are old and need to be replaced.
"Most fee systems are designed to manage both responsibilities. Fee systems are usually preferred by local governments instead of tax-based general funds," Rementer said.
The fees are assessed on the basis of surfaces that are impervious, that is, they do not absorb rainwater, such as roofs, both paved and stone driveways and parking lots.
"If you have a roof or a driveway, (rainwater) can't be absorbed, so it is going somewhere," Mitrovich said.
The MS4 fee for Brighton residents is $66 per year, or $5.50 a month, for each single-family detached residential property. Non-single-family properties will pay fees on equivalent residential units, or about 4,700 square feet of impervious surfaces, based on the township's stormwater management fee analysis.
Nonprofit organizations that own structures in Brighton also are assessed MS4 fees. Brighton officials noted that buildings like Heritage Valley Beaver, Beaver Area schools and many churches might not be taxable but have even more impervious surfaces than single-family homes.
Center Township, another largely suburban community that contains such impervious surfaces as Beaver Valley Mall and its parking lots, as well as Walmart and several other strip shopping centers, has not yet considered stormwater fees.
But Jason Harper, MS4 compliance officer and assistant road department manager, said about 20 percent of the department's work is MS4-related, such as cleaning out catch basins.
"They're mandating we have to (inspect and clean) a lot of our storm sewers, and it's hurting us," Harper said. "It's extremely time-consuming. We have 1,200 to 1,300 of them.
"The mall, Walmart and Lowes – (water runoff from) those all go into a private retention pond," Harper said. "We go around inspecting them and notifying them" if the water retention ponds are not properly working, he said.
Two years ago, the DEP did an audit of Center's MS4 compliance "and we passed everything," Harper said.
The Center road crews fit the MS4 work in between other projects.
"We did add one person a couple of years ago; our township has been growing within the past 10 or 15 years. We used that growth to put one additional person on."
Though Beaver Falls is not charging fees to deal with its MS4 obligations, city Manager Charles Jones said a fee system might be something to consider in the future.
"We're going to take a look at (fees) as this process continues," Jones said. The city is working with its engineering firm on a plan to meet all MS4 requirements.
"Beaver Falls is a lower-lying river town" on the Beaver River, Jones said, with its own water and sewerage authority that serves Beaver Falls and 22 other nearby municipalities.
As such, its authority also treats "a lot of water not even produced by Beaver Falls," Jones said.
The surrounding municipalities contain "little streams and creeks (that) come over the hill, and you're responsible for treating that," he said.
Meanwhile, some 32 other Beaver County communities have exemptions from the MS4 regulations.
"We have no public sewer or water," said Hanover Township Secretary-Treasurer Sharon Vinci. Vinci said that all residents have wells and septic systems.
"We only have one tiny area that's a flood plain," she said. "We have no runoff issues; we have a lot of farm areas, and we've always been told we are not an MS4 municipality."
The lack of runoff issues is not the only factor in determining whether a municipality can hold a permit that exempts it from MS4 compliance.
The DEP's Rementer said populations confirmed by the U.S. Census Bureau also factor into whether a municipality is exempt from MS4 guidelines. Each permit waiver is good for five years. Hanover, for example, has less than 4,000 residents.
Whether they live in MS4 communities or not, local homeowners can do their part to keep the Ohio River watershed clean:
1. Never discharge or dispose of any household chemicals into storm drains, rivers, streams, ponds and groundwater. Those chemicals include used oil, cleaning supplies, antifreeze, paints, oils, asbestos, etc.
2. Use pesticides, fertilizers and herbicides properly and efficiently to prevent excess runoff.
3. Properly dispose of leaves. Decaying leaves can use up oxygen and harm aquatic life.
4. Do not mow grass lower than 3 inches. This reduces the need for fertilizers and protects grass during drought. Fertilizers are picked up by rain and carried into your watershed.
5. Have your septic system inspected and pumped once every three years by a licensed contractor. Defective or failing systems compromise water quality and are expensive to replace.
6. Pick up after pet waste and dispose of it properly. No matter where pets make a mess, storm water runoff can carry pet waste from the land to a storm sewer system to a stream.
7. Look for signs of soil and other pollutants, such as debris and chemicals, leaving construction sites in storm water runoff, or tracked onto roads by construction vehicles. Report to your community poorly managed construction sites that could impact storm water runoff.
8. Install innovative storm water practices, like rain barrels and rain gardens, that capture stormwater and keep it on site instead of allowing it to drain into stormwater systems.
9. Report any discharges from stormwater outfalls during times of dry weather, an indication that there could be a problem with the storm sewer system.
10. Store materials indoors that could pollute storm water and use containers for outdoor storage that do not rust or leak to eliminate exposure of materials to stormwater.
— Sources: Pennsylvania Department of Environmental Protection, state Department of Transportation, Beaver County Planning Department