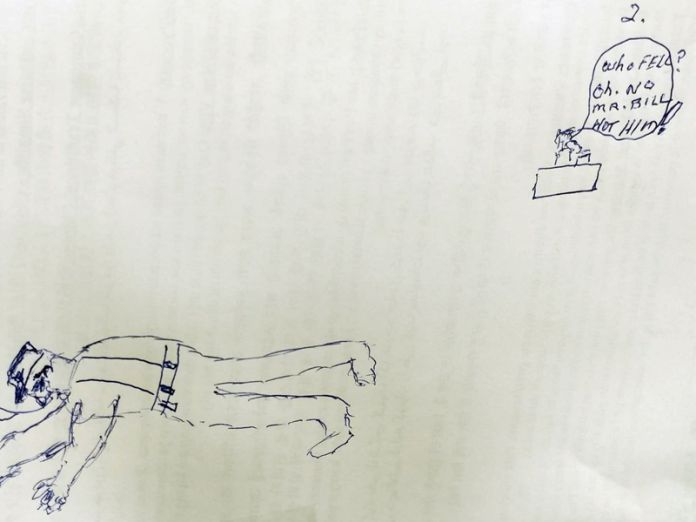 A Baden constable has asked the state Judicial Conduct Board to investigate the Ambridge magisterial district judge's conduct.
Constable Mark Kolakowski documented several examples in his complaint in which he says appointed Senior District Judge John W. Armour, 74, violated numerous judicial canons. He also alleges the judge is displaying severe memory issues, is easily distracted, and at times can't stay focused or awake.
Kolakowski has known Armour for years and said in his complaint the judge "has had a long and stoic career" as a police officer and as a district magistrate judge.
But he said Armour should no longer be on the bench.
Kolakowski alleges that many county officials have turned a blind eye to the judge's conduct over the past several months and possibly longer.
Armour was appointed to replace former District Judge Andrew Hladio, who resigned his position in November after being suspended following allegations of misconduct.
Kolakowski said Armour often repeats the same stories over and over, and spends his time doodling cartoons.
"I have to seriously call into question this individual's ability to be on the bench, from his extremely hostile posture to drawing childlike cartoons and posting them on the wall," the complaint states.
"There is clearly something amiss here."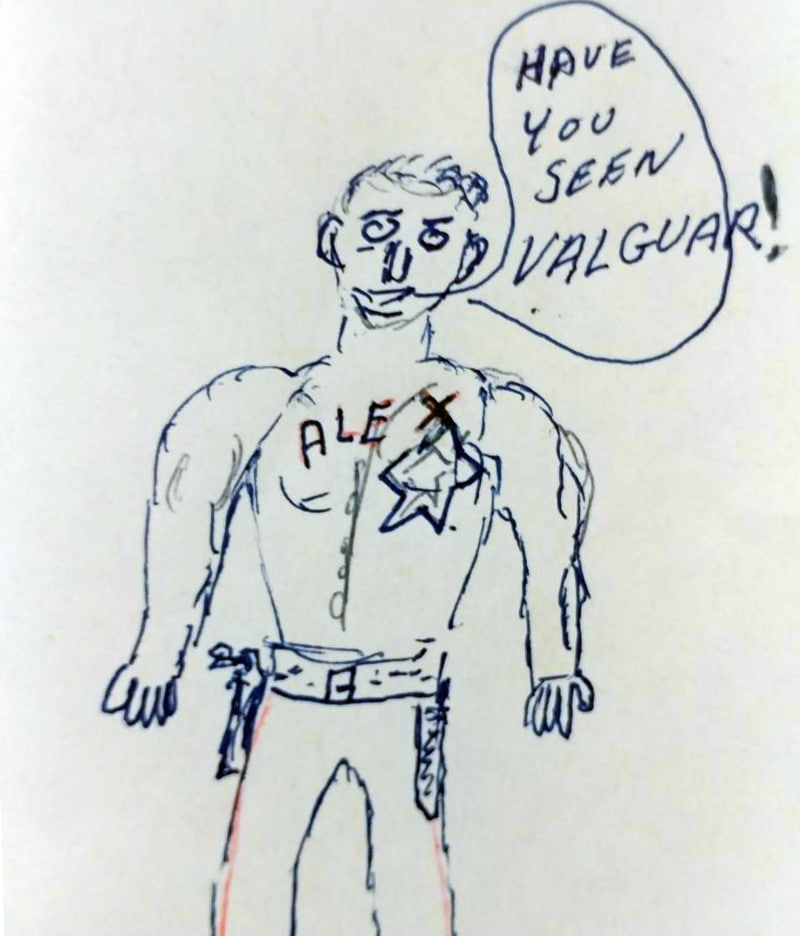 Kolakowski filed his complaint with the Harrisburg-based judicial board on July 23.
When reached by phone, Armour said he didn't know anything about the complaint filed against him, but that he couldn't make statements prior to a potential conduct board hearing.
"Whatever he wants to say, that's his business," Armour said. "I can't stop him, but I will be prepared to defend myself when it comes time. Believe me."
Kolakowski said one of the tipping points that led to filing the complaints was a June 18 eviction situation. That morning, Kolakowski said he got a call asking if he could do a favor for the judge, "a landlord-tenant thing." Kolakowski said another constable who typically handles evictions wasn't available. The judge told him the landlord came from Florida and it needed to be done right away.
Evictions are a multi-step process that involve numerous court hearings and forms and the landlord was at the end of that process, he said. The landlord had won his May 18 hearing, a roughly $4,300 judgment against the delinquent tenant, and possession of the property. A 10-day notice was served June 6, and the tenants were to leave the property, he said.
"If they don't get out, you have to put them out," Kolakowski explained to the Beaver Countian.
Kolakowski said he was told to come to the magistrate's office at 1 p.m. The out-of-town landlord, Tom Kinney, meanwhile, had been waiting since 8:30 a.m. and told Kolakowski he thought the judge might be drunk.
Kolakowski assured the landlord that the judge was not intoxicated.
The landlord complained to Kolakowski that the judge didn't remember his hearing and was now being told by court personnel his eviction was not legal. The landlord had gone to the house to evict and found two squatters saying they were living on subleases from his original tenant, who had gone to prison and apparently rented out the place to his friends.
Kolakowski said he went to the judge to get it straightened out and Armour explained that the squatters had been to the office with a copy of their sublease and were really nice, plus they had four kids. Their attorney also called Armour and the judge decided to change his prior orders.
"I said 'There was already a hearing a month ago. This is not up for renegotiation here.' I can't explain to you how frustrating this is," Kolakowski said.
Tom Kinney told BeaverCountian.com the judge's behavior that day was erratic.
"The judge called me in and was hollering at me. We had already been through the court action, I had been granted possession and got a judgment against the people … He was swearing at us over the situation … I was shook up very much about this. I followed all of the procedures of the law and had an attorney do this for me and in the end I was the bad guy for trying to get my property back … It took me about 4 or 5 months."
Kolakowski said the judge yelled that Kinney was "making (his) life difficult," then again changed his mind and asked to have the borough police accompany the constable to the rental on 18th Street for the eviction.
"He told the constable to go up and 'get those people the fuck out of there,'" said Kinney.
Kolakowski told BeaverCountian.com he asked the office staff to run the tenants' history for possible arrest warrants and he was assured they were all clean. The group left and went to the property.
As soon as they pulled up, Kolakowski said a woman came flying down from the porch at him with a phone in her hand, warning that she was recording him. He warned her to get back on the porch. A male accompanying her said he already had outstanding warrants and just wanted to pack up and leave.
Kolakowski said he was upset to learn one of the tenants indeed had warrants. He later learned the man was a convicted felon who had 35 warrants in seven Pennsylvania counties and was awaiting a hearing on drug charges in Pittsburgh and for fraud in Butler County.
Serving the paperwork became a "very serious situation" that was "extremely dangerous" to the constable, the landlord, a maintenance worker, and innocent bystanders, he wrote in his complaint.
After the tenants had agreed to load up and leave, Ambridge police arrived on scene, Kolakowski said. The police used Kolakowski's cell phone to talk to the magistrate's office and concluded, in conflict with the judge's written order, that there were problems with the eviction.
Kolakowski alleges it was a "back-alley deal," and contradicted the orders the judge gave to the constable one hour earlier. When Kolakowski called the judge back, he was told to "go with the flow." This was recorded by one of the squatters and witnessed by six people, he said. The squatters were permitted to stay until 8 p.m. that evening.
BeaverCountian.com spoke with Noah Proud, one of the evicted tenants who said the scene was chaotic and confirmed that the judge had been on speakerphone at the time. He said the constable, police, and judge were all shouting profanities at one another. Proud also confirmed the incident had been recorded and agreed to provide a copy to the Beaver Countian, but ultimately failed to follow through in doing so.
"The police were playing games, jumping in front of Mr. Kolakowski stopping him from doing his job," said Kinney. "They were trying to say it was an illegal eviction the judge ordered."
Kolakowski alleges in his complaint that court personnel gave conflicting information to several of the involved parties that contradicted the judge's written order and further undermined the situation.
The following morning, Kolakowski said he spoke to Armour about the police conduct and what he felt was malicious and incompetent behavior by court staff. He said the judge got angry and said to "leave him out of it; he does not want involved."
Kolakowski wrote in his complaint that he told the judge there was audio and video of the event and that he believed it was now a criminal matter, but he said the judge did not care.
"I feel that the Judge knowingly and willingly violated (the landlord's) 14th Amendment rights. His conduct … clearly calls into question the integrity of the court, not only just from my (perspective) but, from the witnesses (citizens) to this spectacle as well."
Kolakowski said he believes Armour's actions regarding the eviction case need to be examined as well as his recent conduct on the bench. Kolakowski asserts the judge had improper discussions with the subletting tenant and their third-party attorney on one side of a case, even though the case had already been decided and the eviction was to proceed. The judge did not seek input from the landlord or his attorney, he said. On at least three occasions, Kolakowski said the judge changed his mind on how he wanted to proceed.
Armour defended himself, saying he is not "stupid."
"Believe me, there's a lot more to this than I can say, that's all I can tell you," Armour said. "I've been on the bench for 30 years and I'm not stupid, and I don't do things that are improper. That's about all I can tell you."
Kolakowski said Armour and his office have now requested that he return all outstanding warrants and are no longer using him as a constable for the court.
"Whether it's malicious or whether it's incompetence, the politics, the nepotism, and the collusion that goes on, and literally the back-alley deals that are made, that's what I object to. And when somebody stands up and questions unethical and illegal behavior, they're just erased from the schedule."
Kolakowski cited numerous other violations he alleges Armour has committed, including failing to perform the duties of the judicial office impartially, competently and diligently. In his complaint, Kolakowski also said Armour has tried on numerous occasions to get him to provide information about an open criminal investigation regarding the Ambridge police chief.
Ambridge Borough Council placed Chief James Mann on paid administrative suspension in April, after a dozen officers with the police department went to the Pennsylvania State Police to file complaints against him.
"The chief wanted to run for another (magistrate's) position with the help of Judge Armour, who agreed to do so. I had to dodge this question every day I was in the office," Kolakowski wrote.
Kolakowski ran as a write-in candidate in 2015 to fill the constable position previously held by Baden resident Keith Kristek, who is serving three years in federal prison. Kristek resigned after being found guilty of stealing more than $1 million from the Ambridge Area School District and $46,000 from Baden as its tax collector.
Kolakowski has requested the judicial board properly review the matters he raised in a timely manner.
BeaverCountian.com's John Paul contributed to this report.