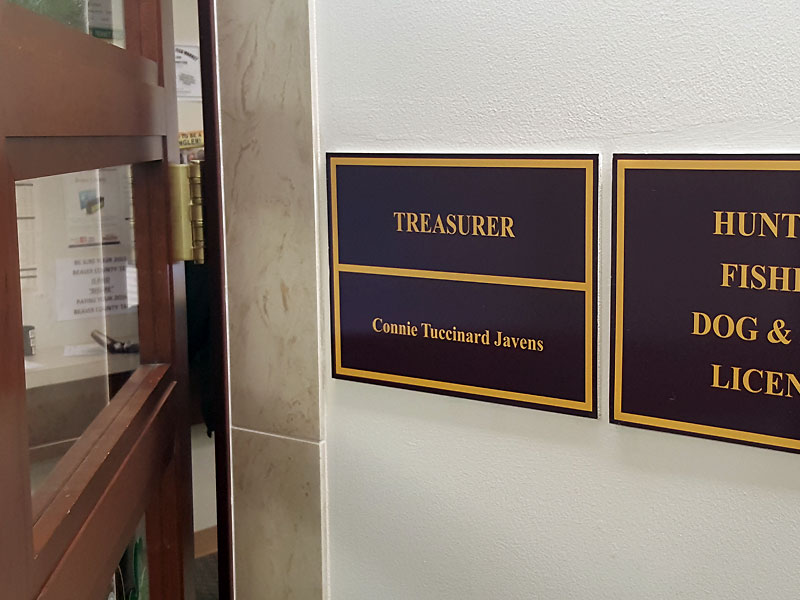 I was in the courthouse on Wednesday to cover the Commissioner's public work session which started at 9. After the meeting I was checking in with a few row officials when I got a text message from a source notifying me that Treasurer Connie Javens was going to the Commissioners Office "looking for me."
Later that morning, as I was heading down one of the courthouse's main corridors, I heard Treasurer Javens repeatedly bellowing out my name from the other end of the hall. Apparently she had been sitting on a bench waiting for me for a good long while.
I stopped and waited for her to walk down to where I was and she served me with the subpoena seeking records for 6 anonymous commenters on this site.
(See: Treasurer Connie Javens And Her Daughter File Defamation Lawsuit Against Six Beaver Countian Commenters)
Needless to say it was kind of a surreal experience to have a sitting elected official, inside of the courthouse, personally serving court documents seeking information about individuals who spoke critically of her.
Unfortunately, she turned around and quickly walked away as soon as she handed me the documents. I had some questions I have been trying to get answers for months now about a few million dollars she unilaterally withdrew from county controlled accounts apparently for the new owners of Friendship Ridge, and about some lucrative contracts her adult children have with the same folks.
The Beaver Countian continues to weigh its options as to Treasurer Connie Javens' subpoena and I plan on publishing an article about that in the near future.