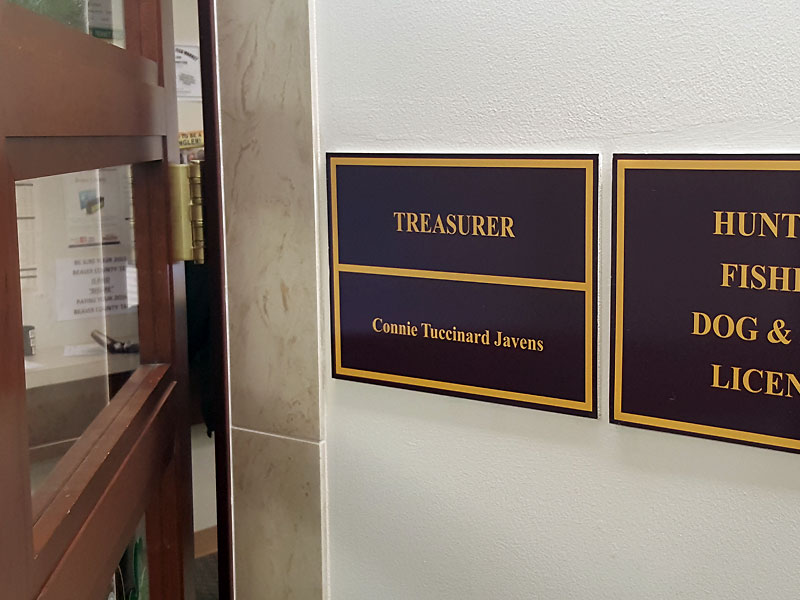 Beaver County Treasurer Connie Javens and her adult daughter Renee Javens Zuk have asked a judge to allow them to update a lawsuit they filed against several anonymous commenters on the Beaver Countian. The women are seeking to submit sworn statements attesting to the harm they have allegedly suffered as a result of remarks left by the Beaver Countian's readers.
Among the allegations made by Renne Zuk in her affidavit is that she is now under a doctor's care and is suffering from hair loss due to stress caused by the anonymous commenters.
Affidavit of Renee Javens Zuk:
"As the result of comments posted in the Beaver Countian, I and my family (which consists of my three children that I am raising as a single mother) have endured great mental suffering, many, many sleepless nights, which has resulted in anger. These comments, such as that I am stealing taxpayers' money and that I possess a STD, have caused great humiliation and embarrassment. I have received phone calls and numerous individuals have stopped me at supermarkets, department stores, etc., asking me why I have been targeted. I am currently under doctor's care and am losing my hair because of all the stress. My children have (two in college and one in high school) asked me why are all of these horrible statements about me and my mother on the website."
Affidavit of Connie T. Javens:
"These defamatory comments set forth in our Motion have caused mental anguish, sleepless nights and humiliation. Friends and family have repeatedly called me inquiring as to why I am being called names and accused of stealing money and embezzling from the County and also receiving bribes, which is a total lie. Also, I am continually being stopped at work, in the stores, banks, etc. and questioned about my conduct as Treasurer."
Both of the affidavits also contained statements that they were being signed under oath.
A hearing is scheduled for November 14th at 2:00pm for oral arguments on motions filed by the Beaver Countian and the commenters to quash a subpoena issued by Javens and Zuk seeking information which could be used to identify the anonymous individuals.
– Motion For Leave To File Plaintiffs' Affidavits