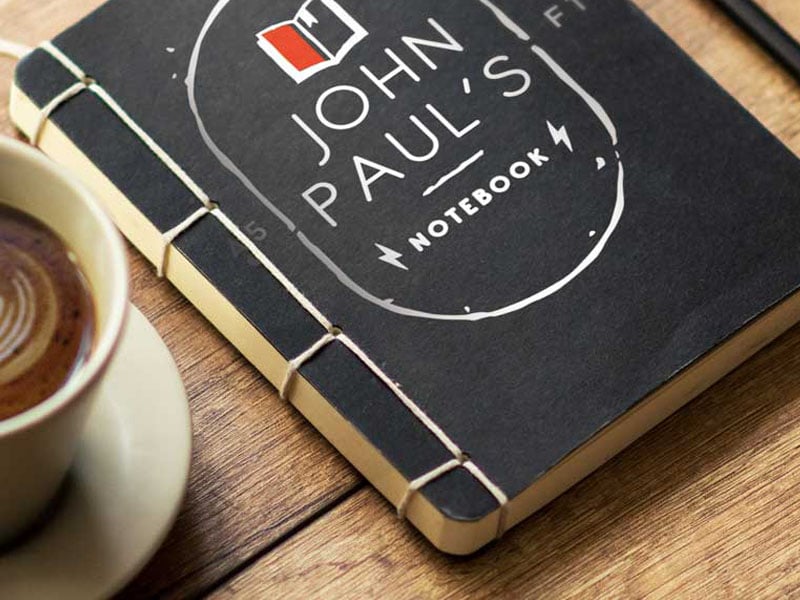 My phone rings off the hook, here are some random things from my journalist's notebook!
---
County Republicans Split On Pro Football
A Republican state committeeman from Beaver County skipped a fundraiser held for Sheriff Tony Guy's reelection campaign last month because he is actively boycotting the NFL.
Committeeman Bill LeBlanc notified Tony Guy on Facebook he would not be attending his October 14 fundraiser at The Fez because the event was advertised as a tailgating party for the Pittsburgh Steelers vs. Cincinnati Bengals football game.
"Wish I could be there, several reasons I won't," wrote LeBlanc to Guy's campaign page.
"At your (tailgate) party you are watching Football. The football teams still have people taking knees. I refuse to watch … I thought about coming, just could not do it … Too many police officers I knew were killed. Some in the line of duty for doing nothing except being a police officer … until they stop taking a knee, I will not watch."
LeBlanc said he would be sending Guy a $20 check as a donation instead of participating in the event.
---
Kress Launches Campaign Site
Sheriff Tony Guy is not the only one already looking ahead to the 2019 county elections.
Democratic challenger Wayne Kress has been busy attending community events in support of his own candidacy. Last month saw his campaign launching its official website at KressForSheriff.com.
While Kress' Facebook page shows he's been working hard to rub elbows with voters, he continues to fall behind Guy in fundraising. Kress is also still behind Guy in the social media game, with his Facebook page sporting 1,100 followers compared to Guy's 1,800.
---
Decision On Askar Coming Soon?
I'm hearing the Disciplinary Board of the Supreme Court of Pennsylvania is getting closer to making a decision on what to do with a complaint filed by Commissioner Sandie Egley against former county solicitor Joseph Askar.
Egley made the complaint against Askar in September 2017, but all has been quiet until recent rumblings. No clues yet on what the disciplinary board is thinking, but expect to finally hear news of some kind by year's end.
Despite Egley's pending complaint, Askar was recently hired by Commissioners Dan Camp and Tony Amadio to serve as solicitor for Beaver County Children And Youth Services.
---
Former Harmony Township Officer Settles Lawsuit
Former Harmony Township patrolman Alan Loskoch has settled his federal lawsuit against the municipality, according to court dockets. Loskoch filed the litigation in December 2017, alleging he was harassed and discriminated against after being shot in the line of duty.
The amount of Loskoch's settlement with Harmony Township was not disclosed.
See Also:
– In-Depth: Long After The Shots Were Fired – An Officer In Crisis
---
Former Aliquippa Officer Settles With City
Former Aliquippa patrolman Anthony Quinn has settled his ongoing dispute with the city after claiming he was fired in retaliation for investigating officials' alleged ties to drug rings.
Quinn was hired back, allowed to formally resign, and paid a cash settlement of an undisclosed amount.
See Also:
– EXCLUSIVE: Former Aliquippa Patrolman Was Investigating Possible Departmental Ties To Drug Rings When Fired
---
Stiffed By A Former Sheriff's Deputy?
As I've previously reported, former Beaver County sheriff's deputy Curtis Larrick negotiated an end to his federal lawsuit with the county in August, receiving a cash settlement of $85,000 after alleging he was terminated by Sheriff Tony Guy as an act of political retaliation.
I've had several people in the law enforcement community in recent weeks express their disappointment in Larrick, saying they lent him significant sums of money after he was fired to help hold him over. Larrick has been on a spending spree since receiving his check, they say, but has still failed to pay them back what they are owed.
---
President Judge's Tipstaff Charged By State Police
President Judge Rick Mancini's courtroom tipstaff is facing criminal charges filed by the Pennsylvania State Police.
According to online court dockets, Kelly Lynn Wolfe was charged in October with DUI highest rate, with an alleged blood alcohol level more than twice the legal limit. Court records show she accepted her summons on Nov 1. A preliminary hearing in her case has been scheduled for December 3.
Along with being an employee of his court, Wolfe is Mancini's sister-in-law.
(Wolfe isn't the only one with ties to Mancini working in his courtroom. He fired his long time secretary when assuming the role of president judge in January 2017 – hiring in her place a woman with no prior experience who is dating his son Caleb.)
County officials tell me the court administrator's office notified commissioners about Wolfe's arrest, but instructed them not to take employment action against her because she is an employee of the courts and they will deal with her.
Wolfe's son, Bryar Netherland, previously worked as a Beaver County Sheriff's Deputy, but recently pleaded guilty to felony charges and is now awaiting trial on new criminal charges. Her other son Cebran is, well, keep reading…
---
Is The Connie About To Retire?
Beaver County Treasurer Connie Javens has already announced she will not be seeking reelection in 2019. Although her term doesn't expire until the end of next year, Democratic politicos are whispering about the possibility of her leaving county government even sooner.
I'm hearing talk that Javens may announce her retirement at the end of this year, allowing her first deputy, Cebran Netherland, to serve as acting-treasurer throughout the 2019 election season.
Netherland has made it known he intends to run to fill her seat.
Will she or won't she? Stay tuned!
See Also:
– First Deputy Treasurer Of Beaver County Says He Fired Warning Shots After Being Attacked At His Home
– "Mrs Beaver County" Drops Out Of State Pageant – Says Sheriff Tony Guy Greenlighted Improper Fundraiser