My phone rings off the hook, here are some random things from my journalist's notebook!
---
Camping
Beaver County Chairman Dan Camp officially announced his Republican campaign for re-election during a private party held this month for family, friends, and supporters. The event at Center Stage featured live entertainment, adult beverages, and a red carpet style photo-op with Chairman Camp — glitzy backdrop included.
According to my sources who were in attendance, about 200 people showed for the festivities (the Camp campaign officially pegs attendance at 250, so in that ballpark).
Among those who were not at Camp's party was fellow Republican Commissioner Sandie Egley, who has already announced she will not be seeking re-election next year.
If Camp's kickoff event was designed to help create an air of inevitability for his re-election efforts, it seems to be working. At least for now.
The only name that's been widely circulating among Republicans so far as a possible contender is Jack Manning, who currently serves as Beaver County Chamber of Commerce President. Manning (who previously ran for commissioner as an independent back in 2011) has been dipping his big toe in the political waters again for some time, but so far seems reluctant to jump in.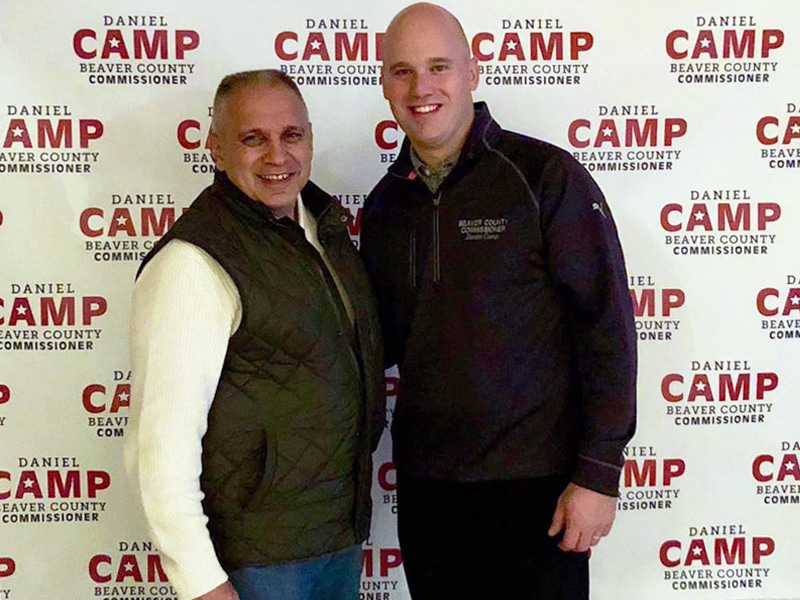 ---
A Look Behind The Times
I happened to notice something interesting during my examination of the latest county campaign finance reports: a $400 donation from attorney Bernie Rabik to Democratic Commissioner Tony Amadio's re-election campaign.
As you may remember, attorney Bernie previously served as Chief County Solicitor until February 2016, when an investigative report by BeaverCountian.com revealed he had been using resources from his public office for his private practice. Commissioners Camp and Egley voted to fire Rabik, although his long-time friend Democratic Commissioner Tony Amadio was opposed to the termination.
While BeaverCountian.com reported extensively on the matter, the Beaver County Times never did clue their readers into the actual reasons why Bernie was ousted. Interestingly enough, the newspaper soon after hired him to write a weekly column for them.
Bernie has used his voice in "Ask Attorney Bernie" to take occasional shots at political foes; he has been using his own funds to help fund Amadio's re-election efforts while writing about the Board of Commissioners.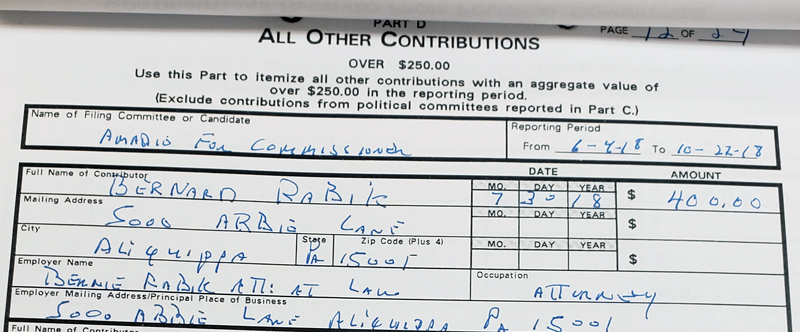 The newspaper has of course disclosed none of this when publishing Bernie's writings, leaving their readers blind to the propaganda they are consuming.
Take a look at this bit of awesomeness from Bernie's October 26 column, which purports to see him answering questions submitted by readers:
"Question: Some people believe corruption is rampant in government, including Beaver County government. What is corruption exactly?"
Bernie Rabik: "Political or government corruption refers to the abuse of power by the upper tier of government officials to obtain and amass private favors and riches for personal gain. Abuse of power with another intention is not government corruption … I know of no such example of corruption in Beaver County government. As reported in The Times, county Commissioner Sandie Egley has made uncorroborated claims of a 'wildfire of corruption in this courthouse.'"
I should note Bernie's column for that week was published under the headline, "Doing the right thing" (totally awesome).
Attorney Bernie used the same column to criticize county commissioners for continued fighting against reassessment (coincidentally, Commissioner Amadio has spoken out in opposition to additional appeals in the matter). Mind you, Bernie previously worked as the county's attorney on that very case.
Sorry, I just can't stop quoting Bernie… the attorney.
"Beaver County government must always do what is right, be fierce antagonists of corruption and paragons of ferocious honesty."
He can use as many fancy phrases as he likes, but there just ain't no maskin' what's goin' on with that column of his.
(Now would be a good time to go reread an editorial published by BeaverCountian.com in March: History Will Judge The Beaver County Times Harshly.)
---
Asleep Behind The Wheel
Now something positive to say about my colleagues over at the Beaver County Times. While they may be metaphorically asleep behind the wheel, at least they aren't LITERALLY sleeping.
A reporter for WBVP radio disrupted a Commissioners' work session earlier this month when he fell asleep during the meeting and began snoring — loudly — until it ended.
The racket (and it was a racket) caused notable disruptions, including several members of the board unconsciously smiling as they were being addressed with complaints by members of the public (which did not go over very well with their constituents).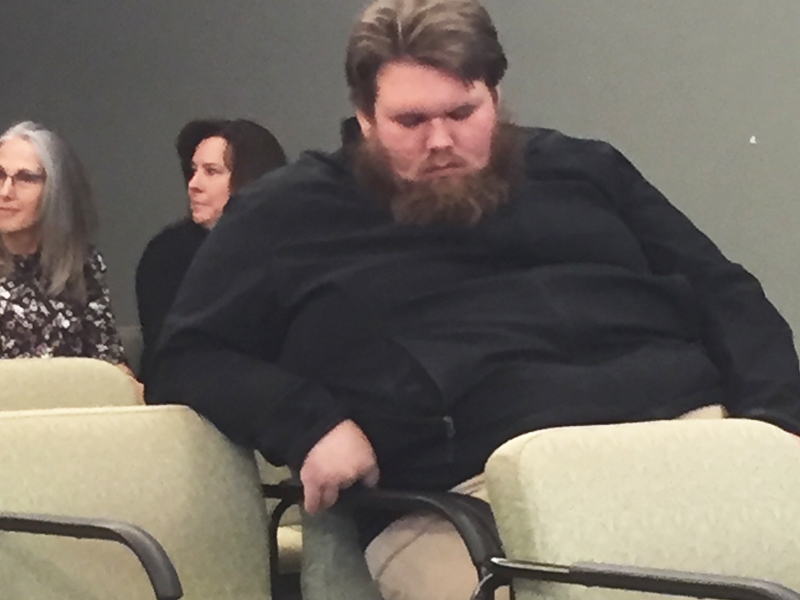 ---
Bringin Home The Bacon
Wondering how Commissioner Camp came up with the cash to pay for that fancy wallpaper he was taking pictures in front of at his kickoff party? Look no further than local developer Pat Nardelli, who ponied up a whopping $5,000 for Camp during the last reporting period.
You may remember Nardelli from the private meeting he brought Mike Veon to about the proposed casino in Beaver County that was attended by Commissioners Camp and Amadio.
You may also recognize him as the father-in-law of attorney Joseph Askar, who was recently hired by Camp and Amadio to serve as solicitor for Children & Youth Services despite not being the pick of the agency's director.
I'm not seeing any big checks on Amadio's latest campaign report. Maybe next time?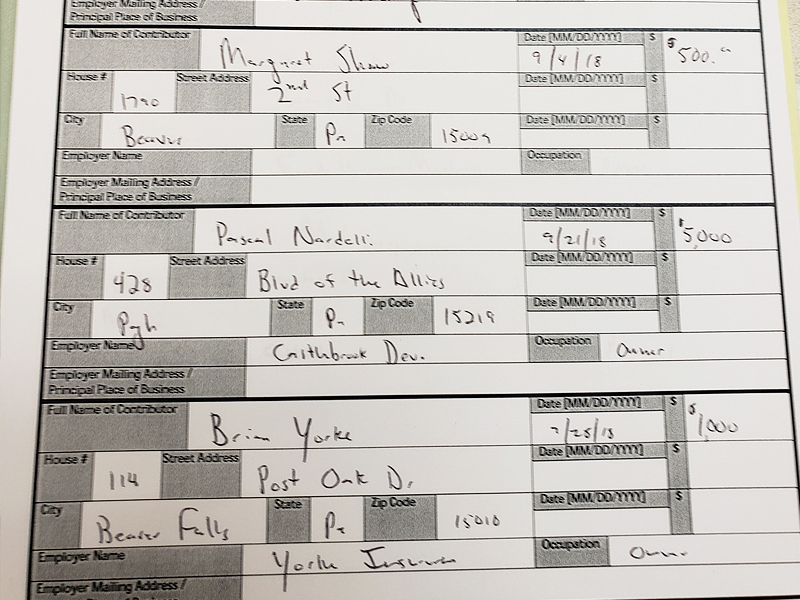 ---