On the bad days, Lisa DelTondo takes a sleeping pill to help her drift off. On the really bad days, she pops three pills and washes them down with a Pepsi and Crown Royal.
There are no good days. Not anymore.
Those ended on May 13 when Lisa's only daughter, 33-year-old Rachael DelTondo, was shot and killed at the bottom of the family's driveway. It was Mother's Day, a painful irony for a woman who considered her daughter to be her best friend.
As the six-month anniversary of Rachael's death approaches without answers or an arrest, that pain has only grown, manifesting itself in new, troubling ways.
A month ago, her chin began to tremble involuntarily.
Three weeks ago, she visited a self-proclaimed psychic medium to try to contact her daughter.
Two weeks ago, she got a tattoo on her left forearm:
Unable to perceive the shape of you
I find you all around me
Your presence fills my eyes with your love
It humbles my heart
For you are everywhere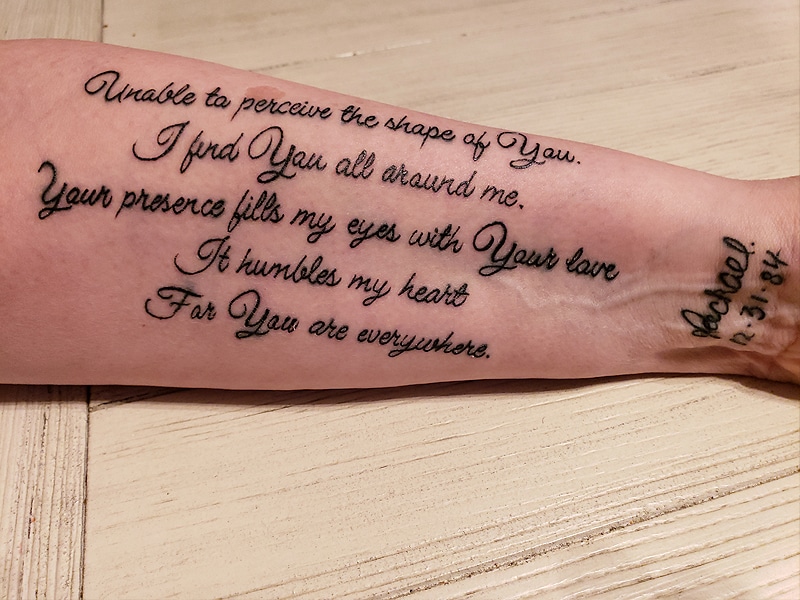 Last week, she threatened the family of her daughter's former fiancee at a voting precinct. Then she lashed out at a pair of county detectives who arrived at her house to talk about the incident.
Her husband and her friends worry about the weight of Lisa's grief, but they can't stop it, and they can't blame her. They feel it, too.
"To think we've got to live the rest of our lives like this," Rachael's father, Joe DelTondo, said. "She was a good person. But even if she did something wrong, she didn't deserve to die like that."
It's not just the violence that haunts Joe or the fact that Rachael was gunned down in her own driveway. It's that, for the six months leading up to her death, she lived in a constant state of fear.
Rachael had always been anxious. As a child, she gnawed her nails low and clung to her mother's leg. She had such horrible night terrors that she slept in her parents' bed until she was a teenager.
Rachael's disquiet faded as she neared adulthood, but her affection for her family remained. She chose to stay at their home on Buchanan Street in Aliquippa and commute to Robert Morris University in Moon Township rather than live in the dorms. At the time of her death, though she was employed as an elementary school teacher and could afford her own apartment, Rachael was still living there.
"I know it's late in life, but I loved every minute of it," Lisa said.
In October of 2017, Rachael's old anxieties came rushing back when someone leaked an old police report – detailing the night Aliquippa officers found Rachael and 17-year-old Sheldon Jeter Jr. in a parked car with steamed-up windows – to family, friends, co-workers and media outlets.
Though no charges were filed and Jeter Jr. was never one of her students, Rachael's employer, the PA Cyber School, suspended her.
The stress only compounded after she agreed to cooperate with state police and the Organized Crime Section of the state Attorney General's office, both of which are investigating corruption in the Aliquippa Police Department. She feared retaliation and claimed that patrol cars were following her.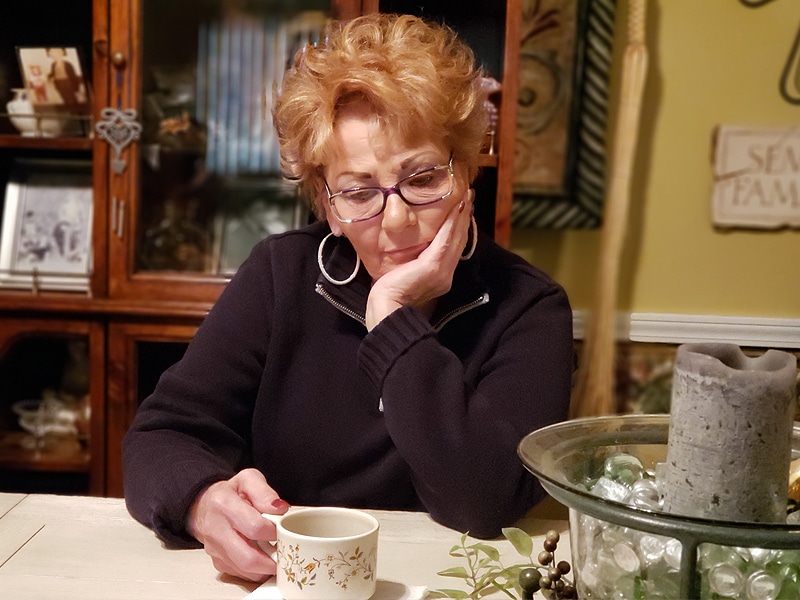 Jackie Belcastro – who is Lisa's first cousin, but who Rachael considered an aunt – remembers Rachael leaving her house and asking, "watch until I get in the car."
"She was scared and she was shaky," Lisa said.
It reached a peak in late November, when Rachael began receiving anonymous death threats on her cell phone. They terrified her. She couldn't eat. She couldn't sleep. She had to be hospitalized for three days, and doctors prescribed anti-anxiety medication to ease the panic.
Rachael forwarded the death threats to others, and Lisa still has copies saved on her phone:
Ur not gona live to see 2018 u stupid bitch ur dead
Ur about to hear gun shots make sure u don't get hit
Lisa and Joe believe they know who sent them, and they think it's the same person who murdered their daughter. Worse, they think everyone else in town knows it, too.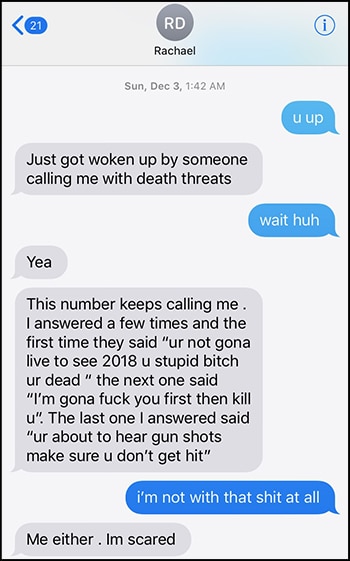 Aliquippa is a small place, one where neighbors know your business and gossip about it.
"This is pissy-ass Aliquippa – you go to the bathroom and they know," Belcastro said.
But it's also a place where your neighbors will help you and treat you like a member of their own family, and Lisa and Joe have been part of its fabric for decades. The house on Buchanan Street where Rachael died is the house they brought her home to when she was born.
Now, they wish they could build a 9-foot fence around it.
"We don't trust anybody," Joe said.
"I will never trust anyone again," Lisa added.
Many of their friends have tried to stay supportive. People they never knew have offered condolences. At a Nov. 3 memorial mass for Rachael at St. Titus, it seemed the entire congregation lined up to hug or kiss or them.
"We get a lot of love from strangers. It's good to hear, don't get me wrong, but it won't bring our daughter back," Joe said.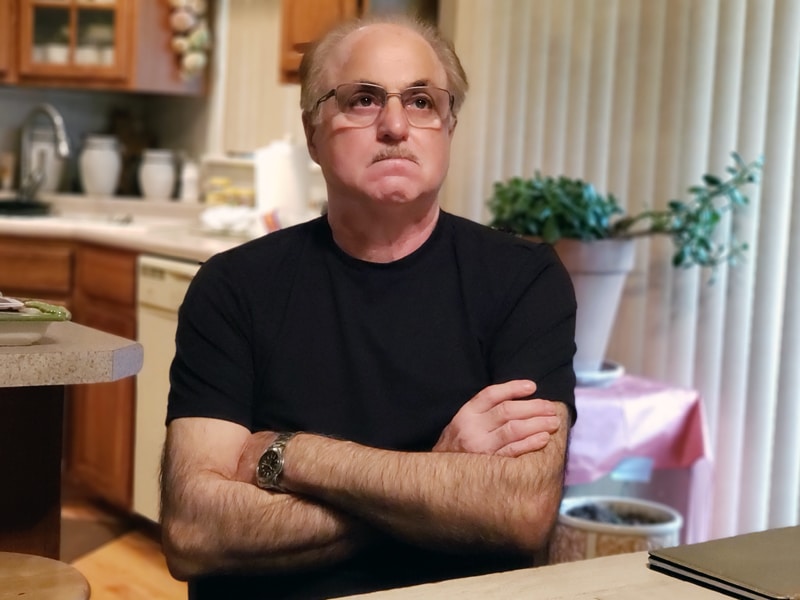 So, most days, Joe and Lisa hide. Yes, Joe slips out for three hours in the morning to work and, when he returns, he tries to coax Lisa out of the house. Sometimes he succeeds and they manage to make it to a restaurant. Never at the dinner rush. Never the same one twice. They don't like it when people stare.
It's easier to stay inside and close the door, to shrink their world to the size of their house.
"The only way I can get away from it all is in my bedroom," Lisa said.
She surrounds herself with photographs of her daughter and prays. Mostly she asks why. Why would someone murder such a good girl? A girl who bought backpacks for kids who couldn't afford them. A girl who spent entire afternoons with her ailing great aunt, filing her nails and dying her hair.
Lately, Lisa's been talking directly to Rachael, begging her to come and lay next to her in bed, like she used to do when she was scared.
"She was my best friend," Lisa said. "I'm so lonely."
And she's increasingly angry. She's repeatedly driven past the house of the person she believes murdered Rachael. She's threatened to gut the brother of Rachael's former fiancee. She used a racial slur against one of the county detectives. She hinted that she's carrying a weapon in her purse.
To be clear, she doesn't think the former fiancee, Frank Catroppa, or the police murdered Rachael, but she thinks they helped to create a town where such a thing could happen.
"We should have moved a long time ago," Lisa said. "She would not be dead."
Last week, as Lisa, Joe and Belcastro sat around the kitchen table, jumping at each car that passed outside the window, Lisa worried about what Thanksgiving will bring. Will her granddaughter wonder why Aunt Rachael isn't there? Will celebrating the holiday be harder than letting it pass without notice? Will detectives make an arrest before then? Is that what they'll be talking about as they sit down to their meal?
Lisa scratches at the red and raw skin on her arms, the most recent manifestation of her pain.
"It's the tattoo," Joe tells her. "Your skin is dry."
Lisa shrugs, allowing for the possibility.
"When are you getting one?" she asks her husband.
"Mine's right here," Joe says, patting his chest. "It's all in here."
Lisa snorts.
"Mine's gone," she says. "I have no heart."