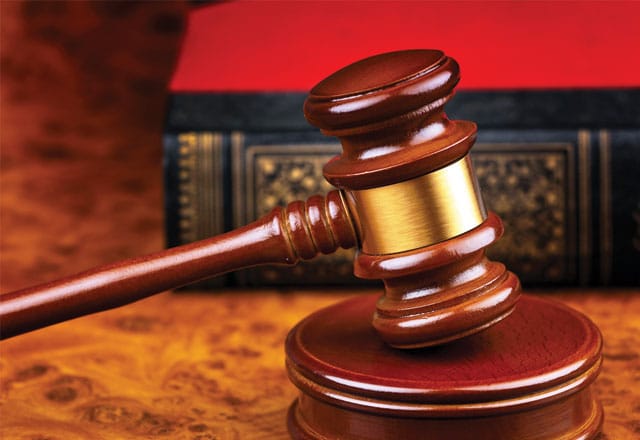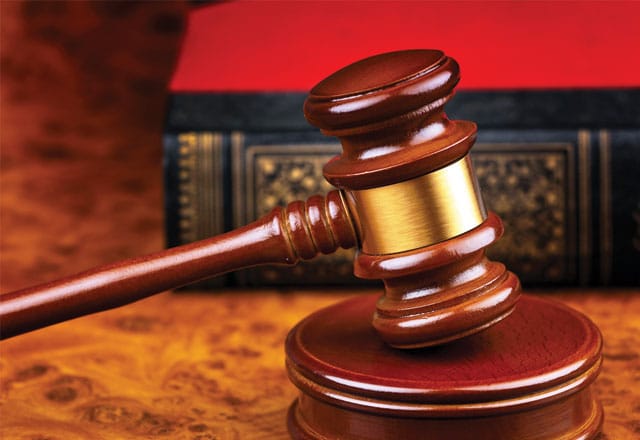 The man who filed a private criminal complaint against an Ohioville Police Officer made a guff and belligerent appearance in court today. William C. Pittser appeared at the offices of District Judge Tim Finn to prosecute his private summary citation against Officer Nevin Beatty.
William Pittser alleges his windshield cracked some two hours after being pulled over by Officer Beatty last July. He said he later filed a private criminal complaint alleging "Criminal Mischief" against the officer at the urging of Mayor John Szatkiewicz. Officials for Ohioville have told the Beaver Countian that Mayor Szatkiewicz has been making efforts to remove Officer Beatty from the town's police force. Those sources say Szatkiewicz became upset after the officer sparked a public corruption investigation against Chief Ronald Lutton by the Pennsylvania State Police. Mayor Szatkiewicz has denied those assertions.
Shortly after entering through the district court doors today, Pittser began spouting obscenities as he waved his middle finger in the air. "Fuck you, and you can quote me on that," he told the Beaver Countian in front of a small lobby full of people. He would later ask District Judge Tim Finn to preclude the Beaver Countian from the courtroom, a request summarily rejected by the judge.
Pittser, who appeared without representation, seemed to be caught off guard after learning Officer Beatty had arrived with Pittsburgh attorney Jonathan Gesk, and a privately retained court certified stenographer.
After brief comments, District Judge Tim Finn announced he had a potential conflict in the case, having previously represented William Pittser in an unrelated civil matter. Judge Finn also noted that Beatty had made dozens of appearances before him as a prosecuting officer. Attorney Gesk told the judge that Officer Beatty would be fine with him hearing the case, but Pittser objected and Judge Finn subsequently recused himself.
The case will now be sent back to the Court Administrator's Office to be reassigned to a different Magisterial District Judge. Officer Nevin Beatty was removed from the schedule of the Ohioville Borough Police Department after Pittser filed his private criminal complaint.