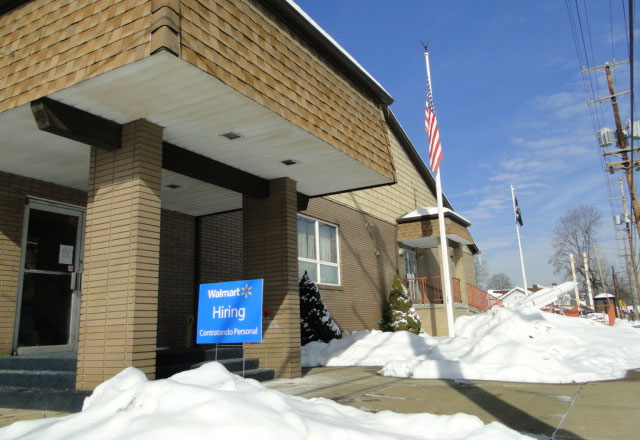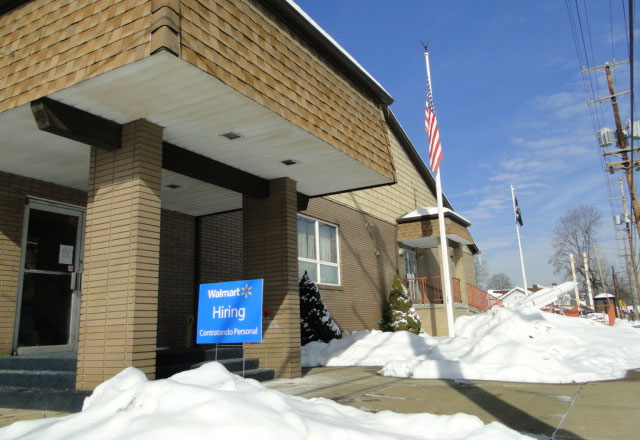 Walmart has begun accepting applications for its new location in Economy Borough today.
A temporary hiring center opened this morning on the second floor of the American Legion Building at 271 State St. in Baden. The company is accepting applications from 8am to 5pm Monday, Tuesday, Thursday and Friday. Applications will be accepted from 8am to 8pm on Wednesday, and from and 8am to noon on Saturday.
As part of Walmart's "Veterans Welcome Home Commitment," the company will offer a job to any qualified veteran who has been honorably discharged within the past 12 months.
"Timing is everything. There couldn't be a better time for the opening of the new Economy Borough Walmart," said Mayor David Poling. "Our new Walmart opening means more than just low prices. The creation of 300 plus jobs and the jump start on the revitalization of our commercial district is just a beginning. Eight years ago when I sat with Walmart executives and developers, a Supercenter coming to Economy Borough was merely a vision for the future. I am grateful Walmart shared that vision and now it is a reality."
The company is expected to hire for over 300 positions at the new store. A spokesperson for Walmart said they received over 150 applications by noon today.
Most hirees will begin work in April with an anticipated store opening in May.