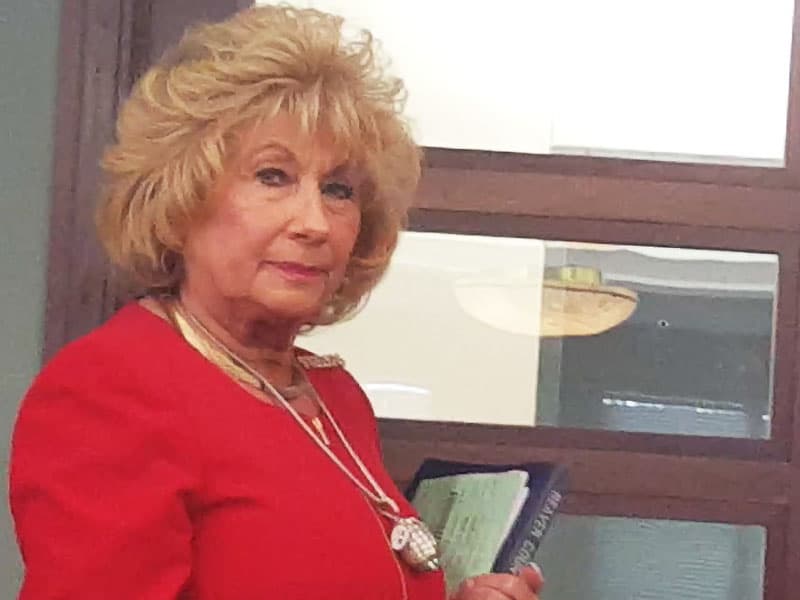 The real life identities of six anonymous commenters on the Beaver Countian website who posted critical remarks about Treasurer Connie Javens and her adult daughter will remain confidential. A judge handed down a ruling today blocking a subpoena issued against the Beaver Countian by the two women last year, who were attempting to unmask the anonymous individuals.
Attorneys are calling the decision a major victory for journalists in Pennsylvania, saying the case could reverberate across the Commonwealth as the judge's ruling expands legal protections for reporters — touching on several First Amendment issues for the first time.
Treasurer Connie Javens and Renee Javens Zuk filed a defamation lawsuit back in May of last year against Beaver Countian commenters aka John Q Taxpayer, thebigdigger, THE EXECUTIONER, Slicer, Courthouseconvicts and ConnieintheSlammer. As part of their lawsuit, Javens and Zuk issued a subpoena against the Beaver Countian for identifying information about the commenters so they could proceed with their litigation.
Although this publication was not a named defendant in the lawsuit, the Beaver Countian's John Paul refused to comply with the subpoena and vowed to protect the commenters' anonymity. John Paul subsequently invoked the Pennsylvania Journalist Shield Law — a law that protects a reporter who gathers news from being "required to disclose the source of any information procured or obtained by such person, in any legal proceeding, trial or investigation before any government unit."
According to the Beaver Countian's attorneys, it marked the first time in Pennsylvania that a new media reporter had attempted to invoke the Shield Law during litigation, and the first time any reporter had attempted to use the Shield to protect the identities of anonymous commenters on a news website.
During a court hearing held before Senior Erie County Judge John Bozza last November (Bozza was assigned to the case after Beaver County President Judge John D. McBride recused all local judges from hearing the matter), John Paul testified that he relied on information posted by aka "John Q Taxpayer" and "thebigdigger" to help inform his investigative reporting.
"The BeaverCountian.com is a website that posts articles that contain news concerning various matters of public interest," wrote Judge Bozza in his 19-page opinion. "[John Paul] authors articles posted on the site. Further its publication online is available to anyone who wishes to access the website. In that sense, it constitutes a newspaper of general circulation. The fact that the content is published online rather than in a traditional format is inconsequential considering the clear intent of the [Journalist's Shield Law]."
After establishing for the first time that a new media reporter is covered by the Shield Law, Judge Bozza continued his legal analysis.
"Here the record establishes that at this stage of the proceedings the persons posting comments as 'John Q Taxpayer' and 'the big digger' were both sources of information provided to [John Paul] concerning his investigative reporting of Ms. Javens," wrote Judge Bozza. "[Treasurer Connie Javens and Renee Javens Zuk] have argued that the comments of the posters were not news information for [John Paul] and therefore not protected. Such a conclusion would require a narrow interpretation of the Shield Law which is an approach firmly rejected by our supreme court […] The Shield Law prohibits compelling disclosure of these two identities in this litigation."
Brian Collins, a Philadelphia based attorney with the law firm of Offit Kurman, represented the Beaver Countian in the case. Representation for the Beaver Countian was arranged by the Electronic Frontier Foundation (EFF) — the world's leading digital civil rights organization.
"This ruling represented an expansion on the interpretation of the Shield Law," said attorney Collins. "The Shield Law now covers new media to the same extent it covers old media. The Shield Law also now protects all journalists who want to follow up with anonymous commenters to develop stories, which can certainly help to encourage the free flow of information."
Although Judge Bozza determined anonymous commenters not relied upon by the Beaver Countian in its reporting could not be covered by the Shield Law, he ultimately ruled all commenters' identities would remain confidential due to the other shortcomings in the lawsuit brought by Treasurer Javens and her daughter.
"A close reading of the comments make it clear that the posters set forth very specific facts and opinions about each Plaintiff," wrote Judge Bozza. "Concerning Ms. Javens they run the gamut from accusations of stealing and embezzling, to tampering with evidence. Regarding Ms. Zuk, the comments including allegations that she has stolen from taxpayers, has an 'STD,' that she has cheated on her husband and that she was a 'slut.' There is no evidence in the record that these assertions, as offensive as they may be, are not true."
Judge Bozza also questioned the motives of Javens and Zuk in bringing litigation against the specific six anonymous commenters.
"There is no statement that [Treasurer Connie Javens and Renee Zuk] are acting in good faith," wrote Judge Bozza. "Moreover they state that they need disclosure because without it they will be 'unable to stop the defamatory attacks' suggesting that their intent is something other than pursuing a defamation action for damages but in taking some other action to silence their critics. At the very least their intent is ambiguous."
Judge Bozza found that some of the comments left by anonymous individuals about Renee Zuk "certainly have the potential for harming her reputation in the community and deterring third parties from associating or dealing with her," but determined her case failed to meet threshold requirements necessary to overcome the commenters' rights to anonymity.
Judge Bozza ruled that the public's right to criticize Treasurer Connie Javens outweighed any interests she had in this case.
"The online comments at issue center on matters of importance concerning illegal behavior and nepotism on behalf of the county's treasurer," concluded Judge Bozza. "The right to speak anonymously about matters of critical importance to the citizenry cannot be compromised without substantial justification. In the circumstances of this case that right must take precedence."
Attorney Gerald Benyo, who volunteered his time to represent John Q Taxpayer in the case, said he believes this litigation helped to further expose Treasurer Connie Javens.
"Connie Javens represents all that is wrong with an elected official," said attorney Benyo. "Not only does she refuse to answer for violating the county code and committing acts that have gone unpunished, she had the audacity to sue voters for questioning and complaining about her actions. Being a political bully, suing taxpayers and voters and enriching her family by using her political office is reprehensible."
Read In Full: Judge John Bozza's Ruling Quashing A Subpoena filed against The Beaver Countian by Treasurer Connie Javens and her adult daughter Renee Zuk.
See Also: Treasurer Connie Javens Gets In Taxpayer's Face – Starts Yelling And Pointing At Him – During Public Meeting
About The Beaver Countian's Legal Representation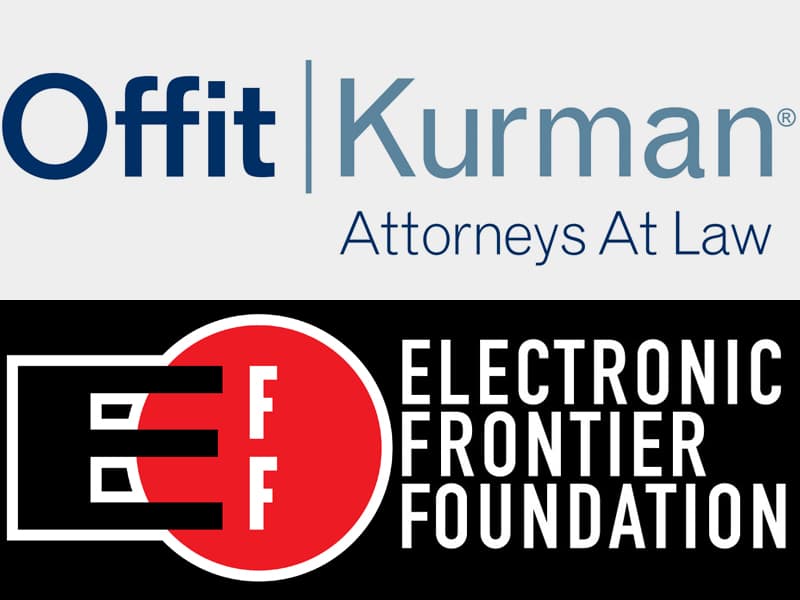 Founded in the 1980's in Baltimore, Offit Kurman is now one of the fastest-growing full-service law firms in the region. The group has a keen understanding of the importance of the intersection of law and technology, having recently expanded their attorneys with technology focused practices including intellectual property, data and cybersecurity, and privacy issues. With 120 attorneys on staff, the firm offers a comprehensive range of services in virtually every legal category. Offit Kurman's twelve offices serve individual and corporate clients in the Philadelphia, Washington DC, Baltimore, and New York City metropolitan areas, and markets including Maryland, Delaware, New Jersey, and Northern Virginia.
Legal representation for the Beaver Countian was arranged by the Electronic Frontier Foundation (EFF), the world's leading digital civil rights organization. The EFF was founded in 1990 to ensure that rights and freedoms are enhanced and protected as our use of technology grows. The international nonprofit organization champions causes of user privacy, free expression, and innovation through impact litigation, policy analysis, grassroots activism, and technology development. The EFF has lead litigation against the National Security Agency's mass surveillance program in conjunction with efforts by the American Civil Liberties Union (ACLU). A staff member for the organization served as the "digital bodyguard" for Pulitzer Prize winning journalist Glenn Greenwald, helping to secure source material provided to the reporter by former NSA contractor Edward Snowden.