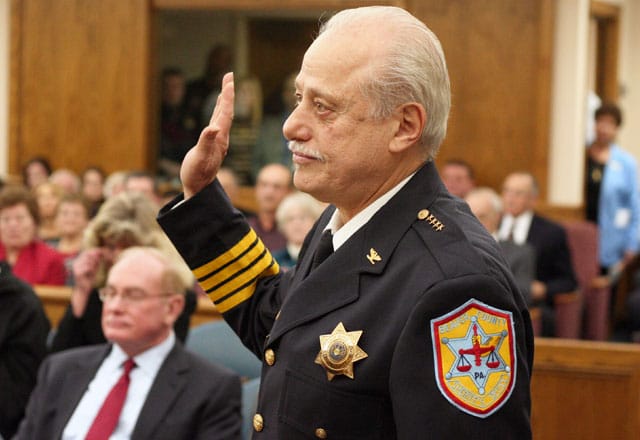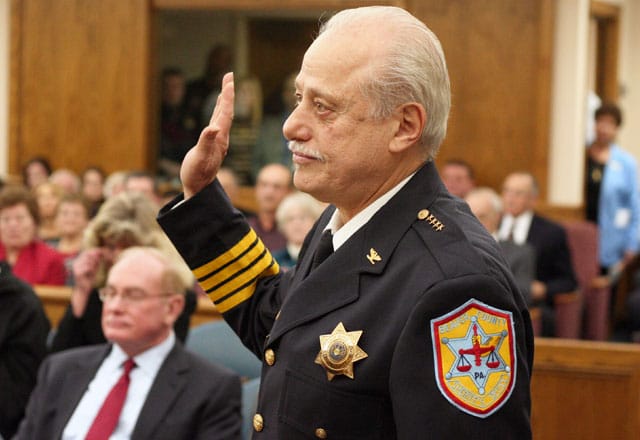 A criminal trial for Sheriff George David has now been postponed for the third time.
David is currently awaiting trial on charges filed against him by the Pennsylvania State Police and the Attorney General's Office after he pulled out his service revolver and threatened to murder this reporter and several others back in April of 2012. He faces unrelated charges stemming from another incident in which he allegedly threatened to dismember and cannibalize one of his campaign workers.
The trial for Sheriff David was originally scheduled for September of last year, but had been continued until February 24th at the request of David's defense attorney. The defense said the delay was necessary to give them time to properly examine the voluminous amount of discovery turned over by prosecutors in the case.
As the February 24th date neared, the defense once again requested a delay. Sheriff David's attorney told the court he needed time to investigate the veracity of an article published by the Beaver Countian (This publication firmly stands by its reporting in that piece). The trial was tentatively rescheduled for April 21st.
Now the Beaver County Court Administrator's Office has informed the parties that no courtroom will be available during that time period. Subsequent scheduling conflicts for attorneys with both the defense and prosecution are now delaying the case further.
A new trial date for Sheriff David has not yet been scheduled, but is expected to take place sometime at the end of July or in August barring any additional delays.
Note: In the interest of full disclosure, this reporter is a named victim in criminal charges filed against Sheriff George David by the Pennsylvania State Police.