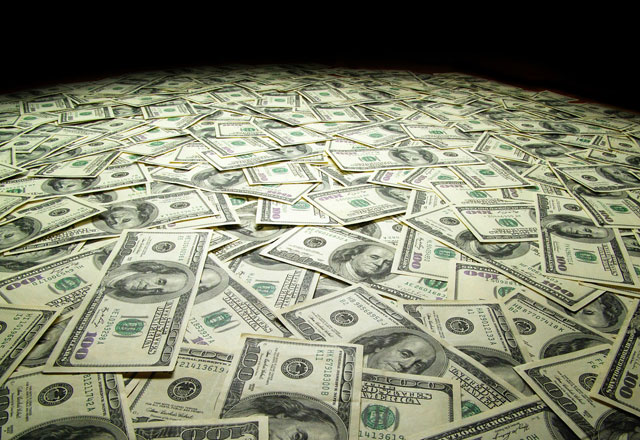 A daughter of Treasurer Connie Javens who was fired from Friendship Ridge when it was owned by the county has landed a lucrative contract at the facility now that it is in private hands.
Renee Javens Zuk was hired to work as a beautician at Friendship Ridge back on March 12, 2012 at the urging of her mother, Treasurer Connie Javens. Courthouse sources say that while Zuk was hired as a part-time employee, the plan was to slide her into the full-time position of Beautician Supervisor which had been vacated after the retirement of Donna Matchett in January of that year.
But Zuk's stint at the nursing home was short, after county officials say she repeatedly failed to show up to work on time and was fired just two months later on May 21, 2012.
Treasurer Javens called local real estate tycoon CJ Betters after Zuk's termination, asking him to urge Commissioner Joe Spanik to have her daughter reinstated (Betters is a large campaign contributor in local elections and has often been tapped by officials like Treasurer Connie Javens and Sheriff George David to apply pressure against the Commissioners). Commissioner Spanik ultimately left stand a decision by Friendship Ridge administrators to terminate Zuk.
Courthouse sources tell the Beaver Countian that as the sale of Friendship Ridge to Comprehensive Healthcare Management Services was being finalized, Treasurer Javens once again began applying political pressure to get a position for her daughter.
Comprehensive Healthcare Management Services subsequently laid off Friendship Ridge's entire staff of beauticians, and contracted with a company started by Renee Javens Zuk to cut the hair of the approximately 500 residents of the facility.
Connie Javens' daughter-in-law, Vickie Javens, has brought in millions from Friendship Ridge after her company Premier Healthcare took over physical therapy at the facility back in 2001. Then Commissioners Dan Donatella and Charlie Camp voted to approve the contract, and Commissioner Jimmy Albert was quoted at the time as saying his two counterparts were just "trying to give somebody a job."
Sources tell the Beaver Countian that Comprehensive Healthcare Management Services signed a contract this year to keep Premier Healthcare after purchasing the facility — at a rate significantly lower than what was being charged to the county.
Mark Javens, Treasurer Javens' son, has sold thousands of dollars worth of equipment to the county in his role as a salesman for Canon. Treasurer Javens' daughter-in-law, Sherry Javens, works as a full-time employee of the Court Administrator's Office in the courthouse.