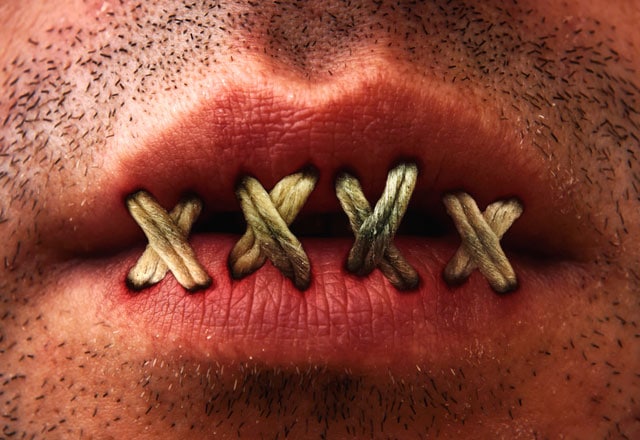 Beaver County Treasurer Connie Javens attempted to file criminal charges against a person who left a comment on a story published by the Beaver Countian, according to District Attorney Anthony Berosh.
The Beaver Countian was contacted by Shaun Glasser of South Heights, who said he received a phone call today from his probation officer about comments he left on this site. Glasser said he is currently on probation for a DUI conviction and Probation Officer Andrea Kimbrough called him today to inform him that Treasurer Connie Javens had contacted the Beaver County Detectives Bureau seeking to have criminal charges filed against him for comments he posted to the Beaver Countian. Kimbrough purportedly then asked Glasser to remove his comments.
The comment in question was left by Glasser, who posted using his full name, on a story about Treasurer Javens' daughter landing a lucrative contract at Friendship Ridge. "What position will javens son that recently shot up her house get after she makes a phone call and gets tbe [sic] charges dropped?," wrote Glasser. "I say shooting up mommys house easily deserves $75k/ yr. Lol. To bad he didnt shoot her."
"Reading it back the comment might have been in bad taste, especially the last part, but I was making a point I wasn't threatening anyone," Glasser told the Beaver Countian. "Most of the stories [on the Beaver Countian] are about corruption, and now here [Treasurer Connie Javens] is trying to use her name to do this to me […] It's a scare tactic because I'm on probation […] She is using her name to do whatever she wants."
Other comments left on the Beaver Countian by Glasser include one on a story about the Unis family being nearly $500,000 behind on property taxes, "Everybody that works in the tax collector office needs fined for this. But this is not surprising at all"; one on a story about an $81 million project to expand crows run, "Penndot stealing more peoples homes.", and one on a story about a man who was shot in the chest during a home invasion, "Is this another one of connie t javens kids/family?"
Beaver County Treasurer Connie Javens denies she tried to file criminal charges against the man and said she never talked to a County Detective about comments posted on the Beaver Countian. "I never contacted anyone about comments, I never tried to file charges against anyone, I don't know what you're talking about, I don't know anything about it. Good bye," Treasurer Javens told the Beaver Countian when reached by phone.
But District Attorney Anthony Berosh said his office was in fact contacted by Treasurer Connie Javens about comments left on the Beaver Countian.
"It wasn't just us reading the Beaver Countian looking for charges to file against people […] in other words, we looked into the comments as a result of a complaint made by Connie Javens," Berosh told the Beaver Countian. "Detective Timothy Staub looked into her complaint […] We told her this may be in bad taste, but it is not a crime, it is not a terroristic threat."
"The comments are not a basis of a criminal charge," added District Attorney Berosh. "People have the right to free speech."
The BeaverCountian.com website does not permit commenters to alter or delete comments once they have been published. This publication has reviewed the remarks left by Glasser and will not be removing them from its website.
Andrea Kimbrough could not be reached for comment in time for this report.