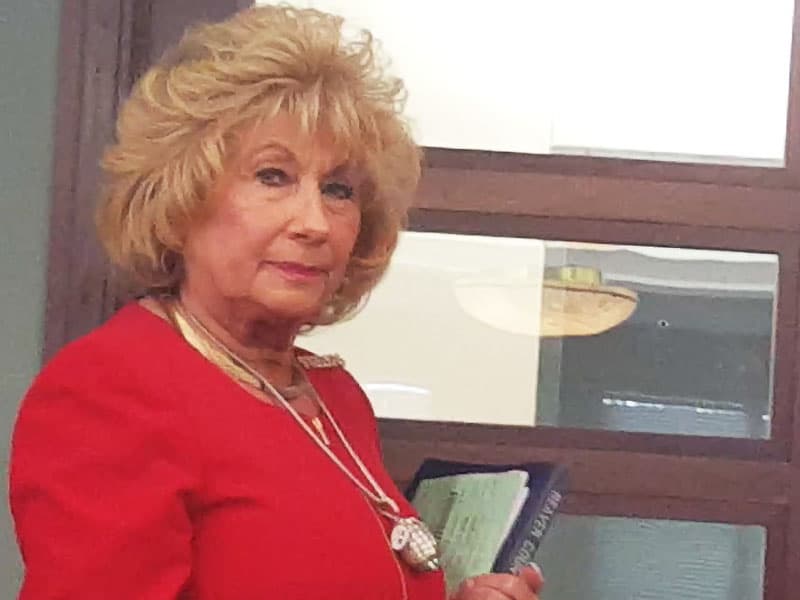 A magistrate's office in West Virginia has sent a note to the Beaver County Board of Commissioners, raising concerns that Treasurer Connie Javens used official stationery to complain about a speeding ticket her daughter got last month.
Renee Javens Zuk was given a speeding ticket by Deputy JD Ellison with the Nicholas County Sheriff's Department back in March. The citation was changed from 84 mph to 74 mph in a 65 mph zone. A clerk in the Nicholas County Courts told the Beaver Countian that Zuk entered a guilty plea in the case via phone and that the fine had been paid. According to the clerk, the matter was presided over by Magistrate D. Wayne Plummer.
Beaver County Commissioners received a letter in the mail today from the court in West Virginia, containing a copy of Treasurer Connie Javens' letter to the judge that she had handwritten on stationery containing the letterhead, "From The Desk Of Connie T. Javens, Treasurer":
Judge,
I am paying this in protest your deputy was looking for drunks after your St. Patty parties and we were on vacation and they were stopping every one. How do I know this we stop to have lunch and your dear people told us. Sad!! [sic]
Enjoy your day judge.
Fondly,
Connie Javens
The court also provided County Commissioners with a copy of the envelope that Treasurer Javens originally used to send her letter, showing it to be official stationery for the Beaver County Treasurer that included the Pennsylvania seal and listed the county courthouse as the return address. A short note to the Beaver County Commissioners was written on the copy of the envelope, reading, "Is it typical to use county paid for stationary [sic] for personal business?"
Along with sending County Commissioners copies of Treasure Connie Javens' letter and the envelope, also included was a receipt for payment of Renee Javens Zuk's traffic citation.
The Nicholas County Sheriff's Department had not returned a message left by the Beaver Countian seeking comment about Javens' letter as of the time of this report. Beaver County Treasurer Connie Javens has previously instructed the Beaver Countian not to contact her again seeking comment for articles, vowing to file charges of harassment.
See Also:
– VICTORY! Judge Blocks Treasurer Connie Javens' Attempt To Unmask Anonymous Beaver Countian Commenters
– Treasurer Connie Javens Gets In Taxpayer's Face – Starts Yelling And Pointing At Him – During Public Meeting
– Treasurer Connie Javens' Son Says He Has Grown Tired Of Her Political Antics