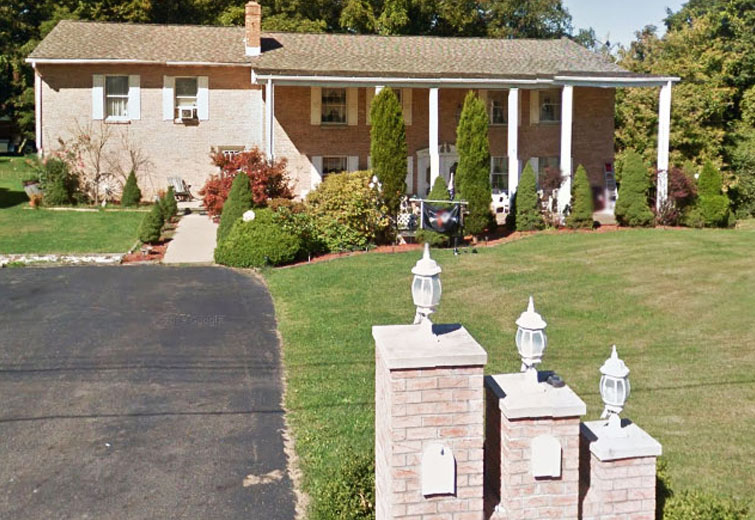 Beaver County Treasurer Connie Javens' son was fined $100 as part of a plea deal in a case where he was alleged to have shot off a firearm during a domestic altercation with his wife and mother.
Daniel F. Javens, 52 of Monaca, was facing 14 criminal charges stemming from an incident on March 14th in Treasurer Connie Javens' home.
Police alleged that Dan Javens got into a verbal altercation with his wife sometime around 8:40pm the night of the incident. After she went into a bedroom of the home to get away from the man, he allegedly knocked it open in a fit of rage. The woman told police she feared for her life and pepper sprayed Javens in self defense.
Police further alleged that Dan Javens then retrieved his Smith & Wesson .38 caliber handgun and began searching the residence looking for his wife while yelling that he was going to kill her.
Officers say Dan Javens' father, mother (Treasurer Connie Javens), and son were attempting to calm the man down when he fired a shot into a livingroom wall. The family told authorities they fled into another room fearing for their lives.
Among the charges filed against Daniel Javens by Monaca police were multiple counts of terroristic threats, reckless endangerment, and felony aggravated assault.
Beaver County District Attorney Tony Berosh recused himself from the case and referred it to the Pennsylvania Attorney General's Office for prosecution.
Courthouse sources tell the Beaver Countian that Treasurer Connie Javens and her daughter-in-law became "uncooperative" with prosecutors, leading Deputy Attorney General Patrick J. Schulte to offer a plea deal to Daniel Javens consisting of three summary counts.
Dan Javens pleaded guilty to 1 summary count of harassment, 1 summary count of disorderly conduct, and 1 summary count of violating a Monaca Borough ordinance related to the improper use of a firearm within the town.
Beaver County Judge Richard Mancini accepted the plea agreement and sentenced Daniel Javens to pay a $100 fine in the case. Javens will surrender the firearm he allegedly fired off in the home for destruction.
Javens had been facing the possibility of a state prison sentence if found guilty of the original 1st degree misdemeanor and felony charges filed against him in the case.
Daniel F. Javens has begun the process of having all court records related to his case expunged. He was represented by attorney Dale Fouse, who previously served as the Beaver County District Attorney.
In June, Beaver County Treasurer Connie Javens attempted to press criminal charges against a man who left a comment on the Beaver Countian about the case. She later lied about her attempts to have the commenter prosecuted after County Detectives declined to file charges against the man, dubbing his comment a matter of free speech.
Listen to part of the emergency response to this incident as dispatched by the Beaver County Emergency Services Center: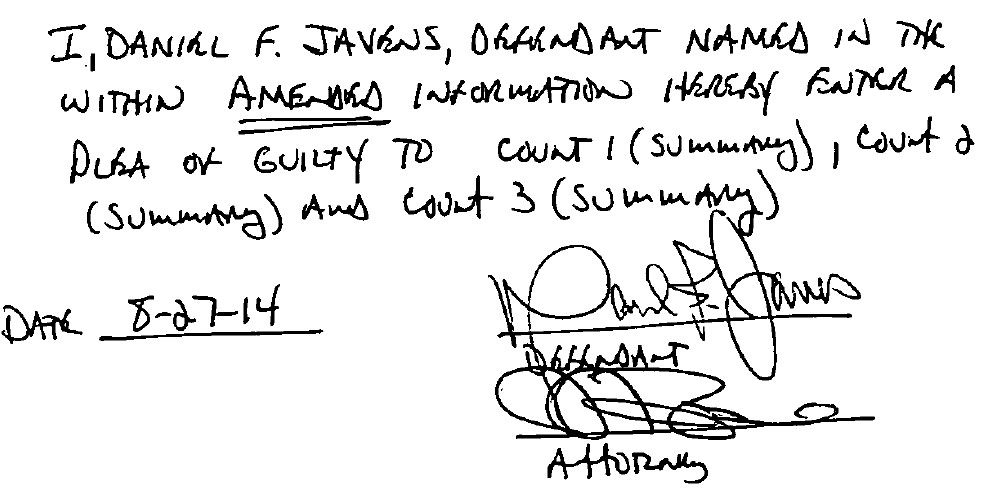 Correction 8:30pm 09/03/2014: This story originally named Judge Harry Knafelc as the sentencing judge in the case, when it was in fact Judge Richard Mancini. Judge Knafelc approved an amended information listing only the summary offenses in the case, while Judge Mancini approved the final plea and handed down sentencing. The Beaver Countian regrets this error and has updated the story accordingly.