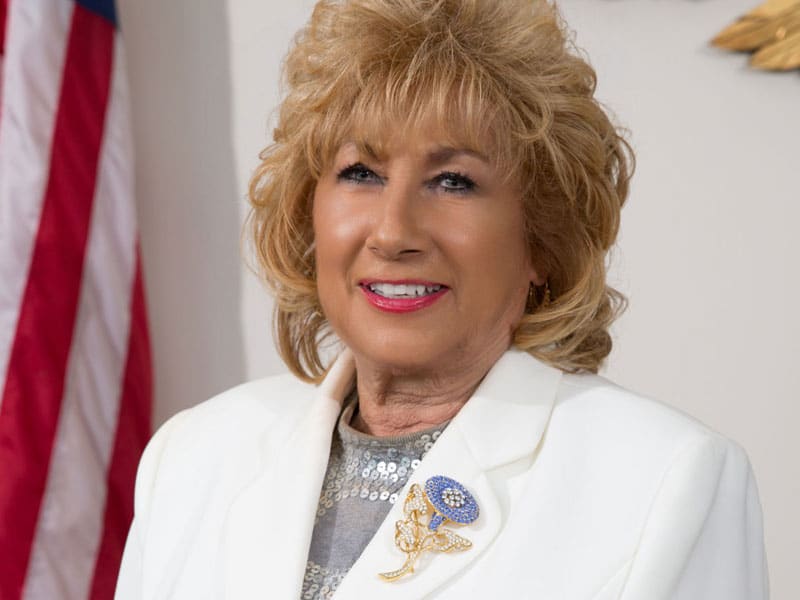 ATTENTION: THIS NOTICE CONSTITUTES PART OF THE BEAVER COUNTIAN'S EFFORTS TO COMPLY WITH PROVISIONS OF A COURT ORDER. THE BEAVER COUNTIAN IS MAKING GOOD FAITH ATTEMPTS TO NOTIFY SEVERAL ANONYMOUS COMMENTERS THEY HAVE BEEN SUED IN COURT BY THE ELECTED TREASURER OF BEAVER COUNTY CONNIE T. JAVENS AND HER NATURAL BORN DAUGHTER RENEE JAVENS ZUK. THE CASE AT BEAVER COUNTY CIVIL DOCKET 10550-2016 NAMES "JOHN DOE" DEFENDANTS WHO HAVE COMMENTED ON THE BEAVER COUNTIAN USING PSEUDONYMS "thebigdigger," "THE EXECUTIONER," "Slicer," "Courthouseconvicts," "ConnieintheSlammer," and "John Q Taxpayer." IF YOU BELIEVE YOU ARE ONE OF THESE SIX NAMED DEFENDANTS THERE IS A COURT ORDER IN PLACE WHICH PROVIDES A TIME SENSITIVE OPPORTUNITY TO TAKE LEGAL ACTION ON YOUR OWN BEHALF TO PROTECT YOUR TRUE IDENTITY.
Beaver County Treasurer Connie Javens and her adult daughter Renee Javens Zuk have filed a defamation lawsuit against several commenters on the Beaver Countian.
Treasurer Javens and her daughter filed the litigation alleging defamation in Beaver County Common Pleas Court against six "John Doe" defendants who left comments on the Beaver Countian's website between December 4th, 2015 and March 20th, 2016.
The commenters named as defendants in the lawsuit are: thebigdigger, THE EXECUTIONER, Slicer, Courthouseconvicts, ConnieintheSlammer, and John Q Taxpayer.
The Beaver Countian is not a named defendant in the litigation.
Along with filing a Writ of Summons, the two women also presented a "Motion For Issuance Of A Subpoena" with the court seeking permission to serve a subpoena on the Beaver Countian for any records this publication may have which could help ascertain the true identities of the defendants.
"Plaintiffs have reason to believe that anonymous individuals are engaged in a calculated scheme to defame, embarrass, and otherwise harass Plaintiffs," reads the women's motion. "Plaintiffs are innocent victims of an offensive and scandalous attack on their reputation by these John Does (1)-(6), assailants hiding behind an anonymous Internet identity."
That motion was granted ex parte earlier this morning by Judge Deborah Kunselman.
Judge Kunselman's order gives the Beaver Countian seven calendar days to notify the commenters their identities are being sought by Treasurer Connie Javens and her daughter Renee Javens Zuk. The order then gives each commenter twenty calendar days to file any motions with the court seeking to contest the subpoena.
If allowed to stand, the subpoena would compel the Beaver Countian to provide the name, physical address and IP (Internet Protocol Address) of the commenters if it has that information in its possession.
The Beaver Countian has not released any information about any of the commenters and has begun exploring its own legal options independent of those which may be available to the actual "John Doe" defendants named in the case.
The Beaver Countian is in the process of complying with the first provision of Judge Kunselman's court order by attempting to notify the commenters that litigation has been commenced against them by the elected Treasurer of Beaver County Connie T. Javens and her daughter Renee Javens Zuk.
Javens and Zuk are seeking in excess of $25,000 in damages. They are both being represented by attorney Peter J. Pietrandrea of Cranberry Township.
United States citizens have a Constitutional right to anonymous speech and the bar for a successful defamation action brought by public officials, public figures, or limited-purpose public figures is set extremely high — requiring a showing of what the courts call "actual malice."
Renne Javens Zuk has previously inserted herself into matters of public controversy surrounding her mother by leaving comments of her own on the Beaver Countian.
"Why don't all u Jealous Haters get a life!!!!," wrote Renee Javens Zuk in a comment made using her Facebook account on an article about a $275,000 bank withdrawal made unilaterally by Treasurer Javens. "My Mother Connie Javens is the most Honest n Hard working person I know!! U all need to get ur facts straight before u comment! I am the Daughter that has 34yrs of experience that has a contract with Comprehensive Heath care! Nothing to do with Beaver County!!! I work 14hrs 6 days a week n make my own living!!!!!!! U all can take ur lazy Selfs n quit hiding behind ur computers n get a life!!! Enough is Enough!!!! Jealously gets u know where! I will Pray for all u Idiots!"
Zuk first became the subject of the Beaver Countian's reporting back in 2014, after she landed a lucrative contract with Friendship Ridge when it was acquired by the privately owned Comprehensive Healthcare Management Services. Zuk's contract was notable at the time because she had previously been fired as an employee of the facility when it was county owned, a fact that had been publicly commented on by then-Commissioner Joe Spanik.
Beaver County Treasurer Connie Javens became the subject of a criminal investigation by the Beaver County District Attorney's Office when it was revealed she had unilaterally withdrawn millions of dollars from county controlled accounts apparently for Friendship Ridge after it was acquired by Comprehensive Healthcare Management Services. District Attorney David Lozier has stated Javens' actions were in direct violation of procedures set forth in the Pennsylvania County Code — Javens has maintained she did nothing wrong.
District Attorney David Lozier confirmed to the Beaver Countian today that his office's criminal investigation into Treasurer Connie Javens remains ongoing.
This is not Treasurer Javens' first attempt at taking action against a commenter on the Beaver Countian. Javens had previously tried to have criminal charges filed against a commenter on this website back in 2014, although those attempts were quashed by then-District Attorney Tony Berosh who instead had his office give the septuagenarian information about the First Amendment.
The Beaver Countian is making available the court filings in their entirety here:
– Writ of Summons issued against six "John Doe" defendants
– Motion For Subpoena and corresponding Order of Court