Timeline Last Updated: Tuesday, August 15, 2023
This is a timeline of the events leading up to and since the May 13, 2018 murder of Rachael Elena DelTondo, 33, of Aliquippa, as well as ongoing Aliquippa city and police corruption investigations being conducted by law enforcement.
Information gathered as part of the Beaver Countian's exclusive investigative reporting effort is based on public records, official comment, firsthand observations, interviews and personal accounts. Any information obtained from confidential sources has been corroborated by at least two independent sources.
This timeline will be continually updated.
---
2008
DelTondo's friends tell the Beaver Countian that she worked for a year as a permanent second- and third-grade substitute teacher in the Aliquippa School District.
DelTondo's mother, Lisa, says it was there she first encountered Sheldon Jeter Jr., then an elementary student:
"She never had him as her own student, that was another lie. He was one of a group of boys there whose teacher used to say, 'If you're good today you can go down the hall to see Miss D. after class.' They thought she was beautiful because she was."
An incident involving Jeter Jr. many years later would become part of a story told by news outlets around the world.
2010-2017
DelTondo's short life began unraveling as her relationship with Frank Catroppa, 36, fell apart, her mother believes.
Catroppa says later during press interviews the two had a relationship for about eight years in total. DelTondo's friends say it had been on-again/off-again.
The couple was engaged during a trip to Paris in June 2015. Wedding plans informally came to an end in October 2015. The engagement formally ended on Valentine's Day 2016, when DelTondo returned her ring to Catroppa.
The two remained friendly and continued speaking into October 2017.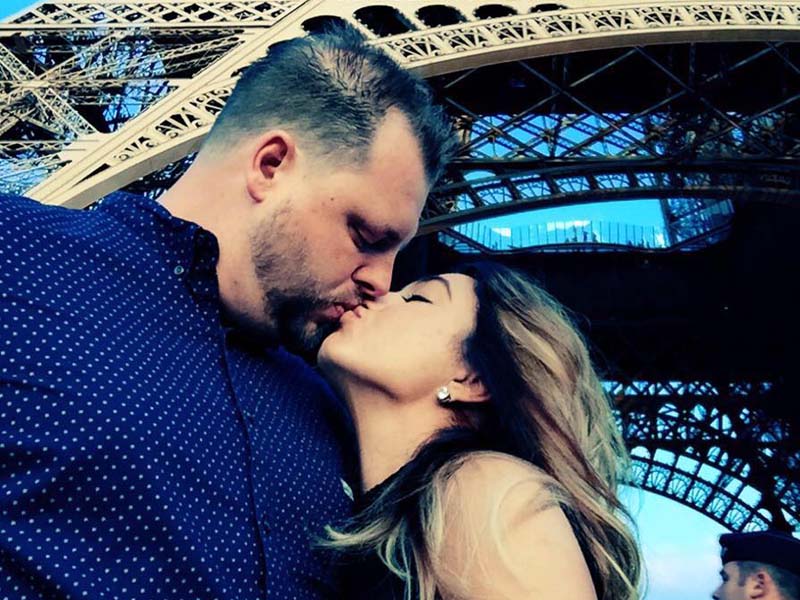 FEB. 6, 2016
Aliquippa Police Sgt. Kenneth Watkins and Officer Fran Conkle find DelTondo with Jeter Jr., 17 at that time, at 1:52 a.m. sitting in a steamed-up parked car in the area of the old Aliquippa hospital.
Police allege DelTondo told them the teen was her former student who was upset and had called her because he needed to talk. Police say she tells them she doesn't want her fiancé, Catroppa, to know where she was because he would get angry.
Police file no incident report and no charges.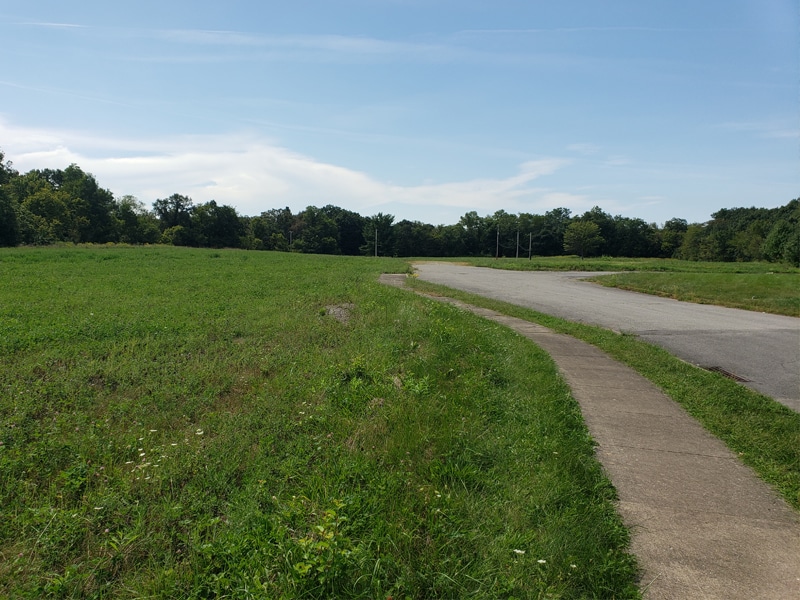 APRIL-MAY, 2017
A report is created about the incident, which occurred more than a year earlier. Police Chief Donald Couch later tells the media it was done "in case someone got wind of it."
Footers on all the information indicate the reports were printed out on May 2, 2017 at 3:11 a.m.
OCT. 26, 2017
An anonymous email containing the incident report and alleging a police coverup goes out to a number of people, including DelTondo's employer (the Pennsylvania Cyber Charter School in Midland), county and state agencies, media outlets including the Beaver Countian, and her friends.
The email includes sensitive personal information from state and federal databases available only to law enforcement, and strictly forbidden to be released to unauthorized individuals. Among the information are Social Security numbers, birth dates, signature images, telephone numbers and home addresses.
Couch later claims to the press that confidential information about DelTondo had been handed out in error, along with the incident report, to a member of the public when requested. Couch refuses to name the person.
Aliquippa police reiterate that an investigation of the incident involving DelTondo and Jeter Jr. revealed no wrongdoing and no charges were filed.
OCT. 27, 2017
A second anonymous email is sent to the Beaver Countian alleging, "The reason this report was not filed in February 2016 with the Aliquippa School District, Children and Youth Services and a mandated report to the Department of Education was because it was an attempted cover up."
NOV. 6, 2017
DelTondo is placed on administrative suspension with pay from her job pending an investigation by the Pennsylvania Department of Education. PA Cyber Charter School says Jeter Jr. was not a former student there.
DEC. 8-12, 2017
The Beaver Countian publishes an extensive investigative report revealing the leak of the sensitive justice network files by the Aliquippa Police Department:
Investigative Report: Sensitive Justice Network Info Leaked Out Of Aliquippa Police Department
In reaction to that report, the Pennsylvania State Police Beaver Barracks in Brighton Township opens a criminal investigation into the leak by Aliquippa police. Beaver County Emergency Services Director Eric Brewer confirms to the Beaver Countian that his agency is cooperating with the criminal investigation.
Pennsylvania State Police Open Criminal Investigation Into Aliquippa Police Department
A parallel Justice Network (Jnet) administrative investigation is launched by state police out of Harrisburg.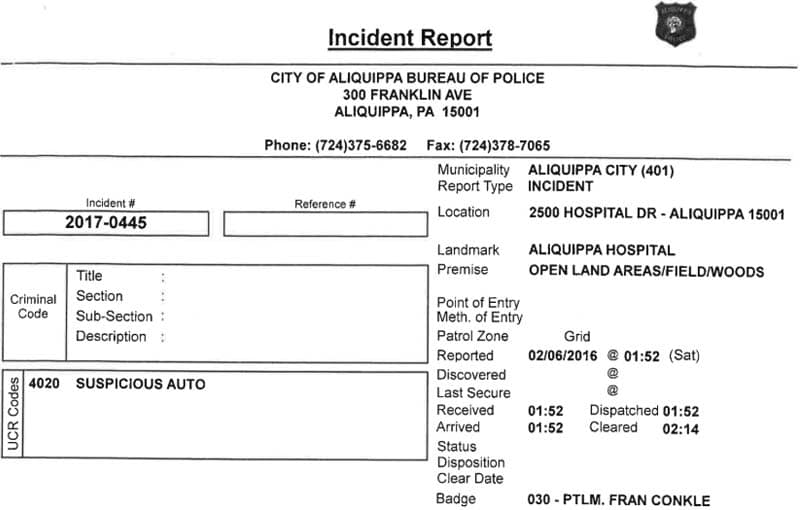 STARTING IN DECEMBER 2017
DelTondo begins speaking with the Beaver Countian as a confidential source. She says she is cooperating with state police and the Organized Crime Section of the state Attorney General's Office. She also tells the Beaver Countian that she had begun receiving a series of death threats and she fears for her life.
According to a later affidavit filed by police as part of the search warrant for Jeter Jr.'s home, it is also alleged that in December 2017 that DelTondo began a "serious relationship" with Rashawn Bolton, 31, Jeter Jr.'s half brother.
FEBRUARY 2018
State police in Harrisburg conclude their administrative investigation into the Aliquippa Police Department. The department is given administrative sanctions, including a probationary period.
The criminal investigation into the Aliquippa police remains open.
FEB. 8, 2018
The Beaver Countian learns from multiple confidential sources that Aliquippa Mayor Dwan Walker is refusing to speak with state police as part of its investigation of the City of Aliquippa and its police department.
Aliquippa Mayor Dwan Walker Refusing To Cooperate With State Police Investigators
FEB. 12-16, 2018
The Pennsylvania Statewide Investigating Grand Jury hears testimony about alleged corruption in Beaver County, according to multiple confidential sources.
Statewide Grand Jury Convening Next Week On Alleged Corruption In Beaver County
MARCH 2, 2018
The state police execute a search warrant at Aliquippa City Hall and seize documents and computers, including those from Walker and City Administrator Samuel Gill.
Six of the eight pages of the search warrant are sealed and part of a grand jury investigation, according to then-State Police Lt. Eric Hermick.
Pennsylvania State Police Execute Search Warrant At Aliquippa City Building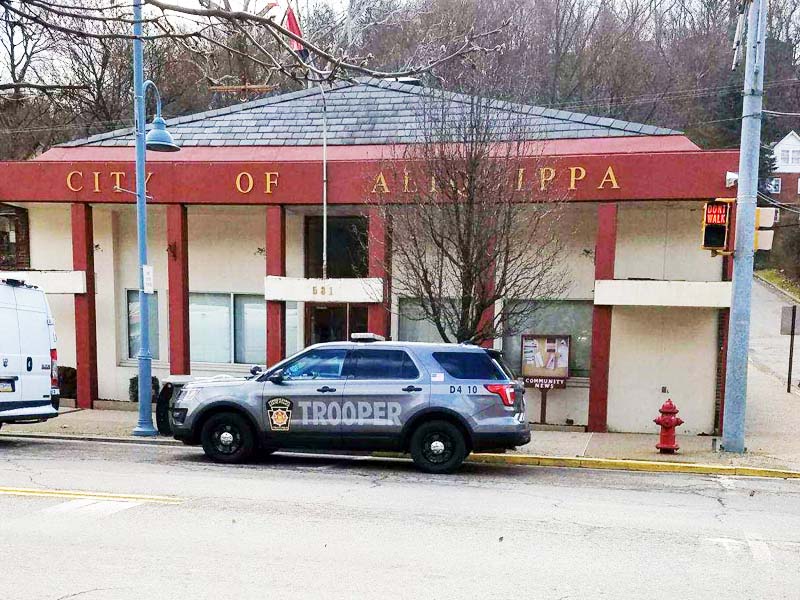 MAY 13, 2018
DelTondo is shot multiple times and killed in her parents' Aliquippa driveway at 10:45 p.m.
Police say she'd been out for ice cream just prior to the shootings with the minor daughter of city Police Sgt. Watkins and Tyrie Jeter, 26, Jeter Jr.'s brother.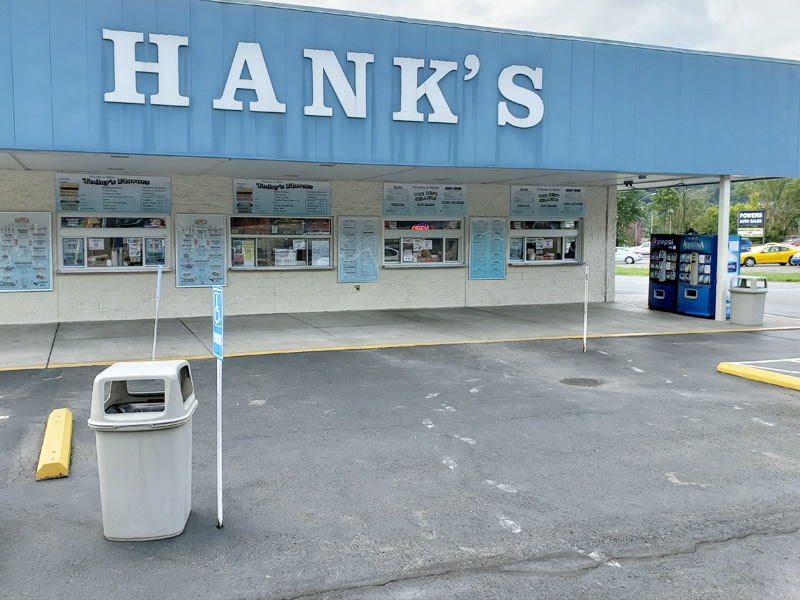 MAY 14, 2018
Aliquippa police execute a search warrant for Jeter Jr.'s cell phone, call records and geolocation data.
The Beaver Countian publishes a report revealing that DelTondo had been interviewed by state law enforcement and was a confidential journalistic source for BeaverCountian.com.
Woman Murdered In Aliquippa Was A Beaver Countian Source Who Had Assisted State Police
MAY 14-15, 2018
Aliquippa Police Capt. Robert Sealock sends a letter to Couch, alleging that Watkins acted unprofessionally and could have contaminated the DelTondo crime scene. Sealock writes that Watkins was off-duty and didn't listen to other officers telling him to stay out.
Couch puts Watkins on paid administrative leave to "preserve the integrity of the case" because of his daughter's association with it.
Aliquippa Police Chief Seeks Administrative Leave For Officer Following Deltondo Murder
Aliquippa Police Say Deltondo Murder Crime Scene "Could Have Been Contaminated" By One Of Their Officers
MAY 16, 2018
DelTondo's former fiancé Catroppa meets with members of the press, including the Beaver Countian. The businessman once nicknamed the "Wolf of Aliquippa" tells reporters, "When you're with somebody for eight years, that's quite some time. You just hope to see that they at least get justice. It's a sad, sad case."
His attorney Stephen Colafella adds, "We wanted to be very, very, clear publicly that Frank Catroppa has absolutely nothing whatsoever to do with what happened."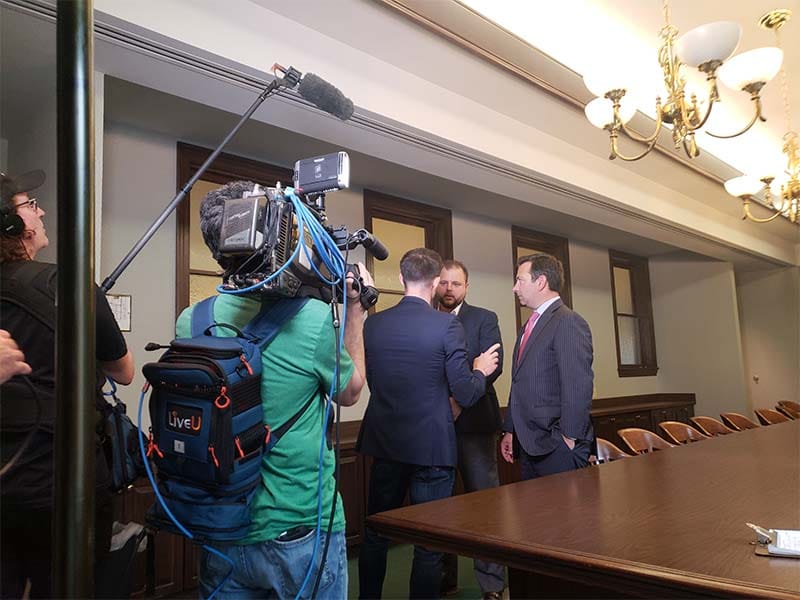 MAY 17, 2018
Aliquippa police execute another search warrant at Jeter Jr.'s home and remove bags of evidence. The search warrant alleges that DelTondo was in a relationship with Jeter Jr.'s brother, Bolton, for the last six months.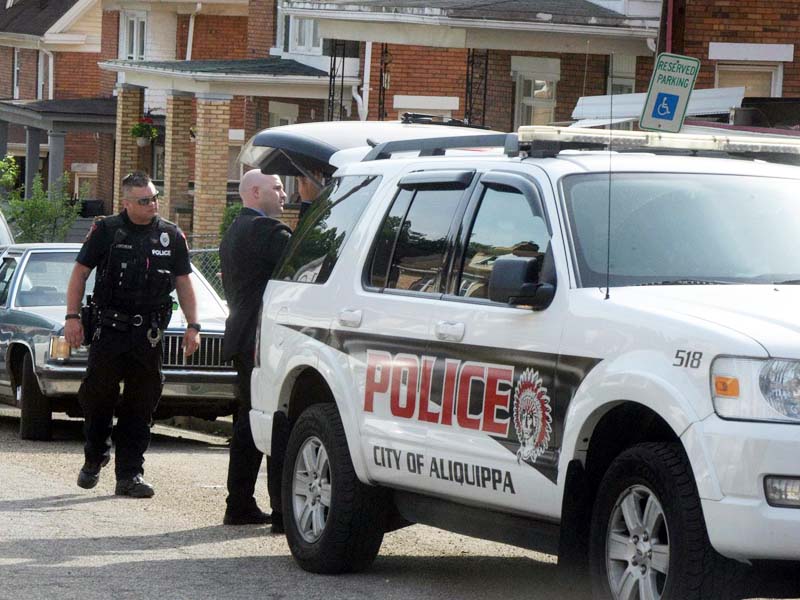 Michael F. Santicola, the attorney of Jeter Jr., now 20, tells the media that DelTondo and his client also had an on-again/off-again romantic relationship. Santicola says Jeter Jr. had nothing to do with DelTondo's murder.
MAY 18, 2018
DelTondo's mother, Lisa, speaks out for the first time since her daughter's murder in an exclusive interview with the Beaver Countian.
"She looked very angry in the coffin," an emotional Lisa says. "She always had a big white toothy smile on her face in life, so to see her look that angry was very hard. Very hard."
A Mother's Grief – Slain Aliquippa Teacher Was "Scared Of Everyone" Following Threats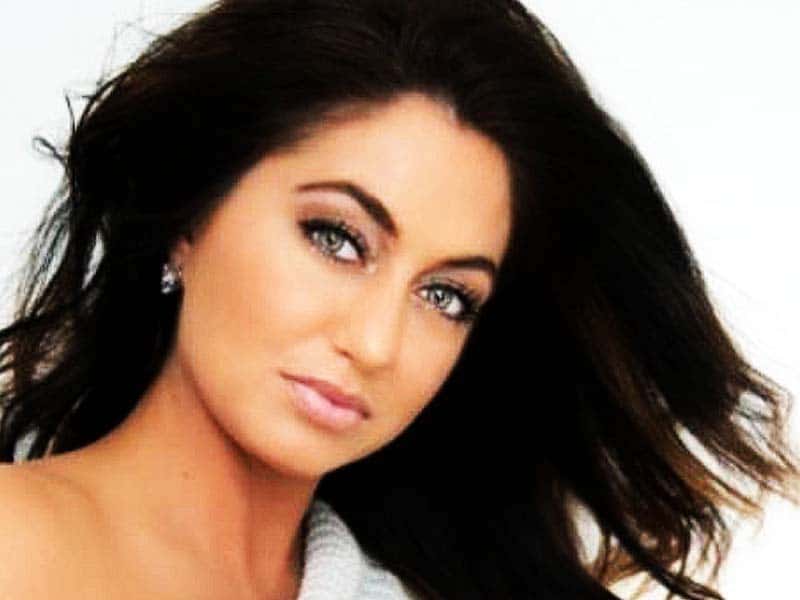 MAY 21, 2018
State police indirectly confirm to the Beaver Countian that an investigation into possible Aliquippa police corruption remains ongoing, contradicting Beaver County District Attorney David Lozier's previous statements to other media outlets.
EXCLUSIVE: State Police And Witnesses Contradict Statements By District Attorney About Ongoing Investigations
City police execute a search warrant for Facebook data from Stephanie Watkins, the wife of police Sgt. Watkins and mother of the girl who was with DelTondo shortly before her death.
The media learns that police executed additional warrants for Stephanie Watkins' daughter, Jeter Jr., and Rachael DelTondo, including the search of Facebook private messages, wall postings, friend listings, future and past events, video listings, status updates, shares and other information for days before and after the murder.
MAY 23, 2018
A judge orders further search warrants issued in the case will be sealed at the request of police.
DelTondo's mother, Lisa, says that Jeter Jr. was "obsessed" with her daughter, and wanted to marry her. Before her death, DelTondo also told the Beaver Countian she had no intimate relationship with Jeter Jr.
Jeter Jr.'s attorney, Santicola claims they had a sexual relationship and calls her a "frequent flier."
EXCLUSIVE: DelTondo's Mother Says Young Man Was "Obsessed" – His Attorney Says It Wasn't About Love
MAY 28, 2018
Lisa DelTondo calls for an outside agency to investigate her daughter's murder.
Mother Of Rachael DelTondo Renews Calls For Outside Agency To Investigate Her Daughter's Murder
MAY 29, 2018
The Beaver Countian reveals that multiple subpoenas were served for the state grand jury investigating corruption in Beaver County, and specifically in Aliquippa.
GRAND JURY ACTION! Subpoenas Served In County Corruption Probes – Aliquippa On The Hot Seat!
JUNE 2, 2018
DelTondo's mother, Lisa, says she's told by county detectives that it may be months before an arrest occurs in her daughter's death.
It Could Be Months Before An Arrest Is Made In Rachael DelTondo Homicide Investigation
JUNE 6, 2018
Aliquippa Council unanimously votes to put Police Chief Couch on paid administrative leave. Councilman Matthew Mottes says he has been cooperating with state investigators and says he has firsthand knowledge that Couch is a subject in a state police investigation.
Assistant Police Chief Joseph Perciavalle is named acting chief, and says he plans to recuse the city department from DelTondo's murder investigation and seek help from the state police.
Aliquippa Police Chief Placed On Administrative Leave – Target Of State Police Investigation
Aliquippa Councilman Accuses City Solicitor Of Misleading The News Media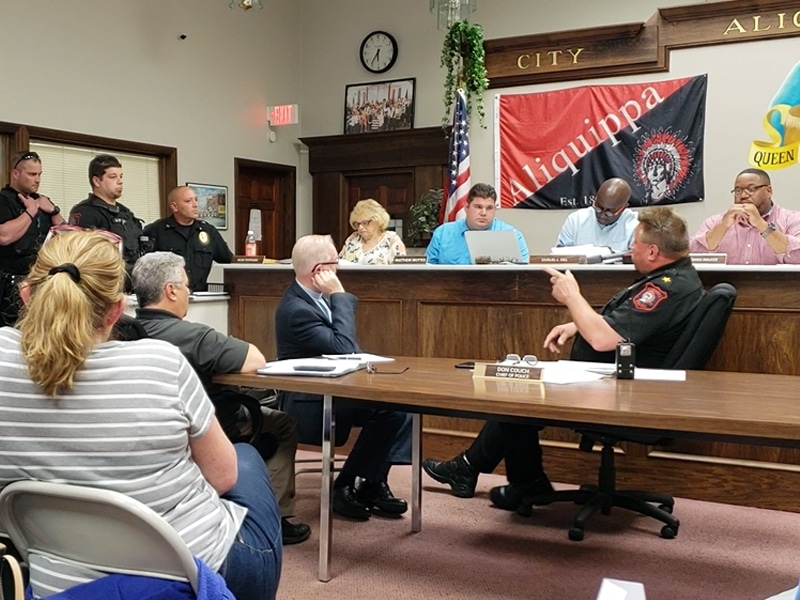 JUNE 8, 2018
Acting Aliquippa Police Chief Perciavalle is arrested and charged by Beaver County Detectives on charges of felony distribution of sexually explicit material to a minor, felony unlawful contact with a minor for sending obscene material, and misdemeanor corruption of minors.
Perciavalle is accused of sending an obscene text message to a minor, who sources say is the 17-year-old daughter of Aliquippa Sgt. Watkins. The smartphone the messages were allegedly found on was confiscated from Watkins' daughter as part of DelTondo's murder investigation.
Perciavalle leaves on vacation when this happens. Council is expected to take action on his official status June 15.
Acting Aliquippa Police Chief Joe Perciavalle Arrested By Beaver County Detectives
EXCLUSIVE: Acting Aliquippa Chief Says Txt Msg Was An Accident – Calls His Arrest By DA's Office Retaliation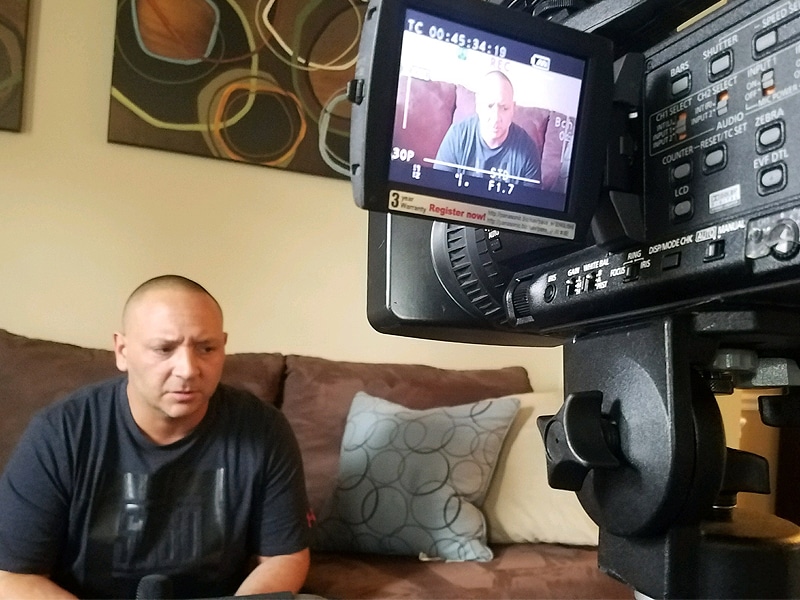 JUNE 9, 2018
Aliquippa Council names Capt. Robert Sealock its second acting chief of police.
City Of Aliquippa Appoints Its Second Acting Police Chief In Less Than A Week
JUNE 12, 2018
It's revealed that Aliquippa Police and Beaver County Detectives, at the direction of DA Lozier, searched the Beaver County jail cell of Wayne Cordes, who is awaiting trial on unrelated charges.
Cordes had previously told the Beaver Countian that he received a letter a few days after DelTondo's death that allegedly contained details of how she died.
County detectives also raided the office of Cordes' defense attorney, Gerald Benyo Jr., and he was placed under a gag order regarding the DelTondo case. Both raids were conducted with sealed search warrants.
EXCLUSIVE: Mysterious DelTondo Murder Letter Leads To Raid Of Attorney's Office – Court Gags Defense Lawyer
JUNE 13, 2018
Acting Aliquippa Police Chief Robert Sealock recuses the department from the DelTondo murder investigation and planned to contact the state police.
Acting Police Chief Sealock Removing Aliquippa From DelTondo Homicide Investigation
Cordes' defense attorney files a motion asking for sanctions against DA Lozier, claiming Cordes' Constitutional rights and state laws were violated in the jail cell search.
Defense Attorney Seeks Sanctions Against District Attorney Lozier Over DelTondo Murder Letter Raid
JUNE 16, 2018
Gov. Tom Wolf appoints Aliquippa Mayor Dwan Walker to his Advisory Commission on African-American Affairs.
Governor Tom Wolf Appoints Aliquippa Mayor Dwan Walker To Advisory Commission
BeaverCountian.com uncovers a discrepancy with the jailhouse letter purporting to be a firsthand account of DelTondo's murder.
The woman who mailed the letter to inmate Wayne Cordes claimed she got it from the witness while working at the Circle K in Aliquippa. A store assistant manager confirmed the woman didn't work there when she claimed to receive the letter.
Discrepancy Discovered In DelTondo Murder Letter Mystery
JUNE 17, 2018
CBS News' 48 Hours begins filming locally for a future program about DelTondo's murder. It will be hosted by Erin Moriarty with help from BeaverCountian.com.
JUNE 19, 2018
Fired Aliquippa patrolman Anthony Quinn tells BeaverCountian.com he's been interviewed multiple times by the State Police and the FBI as part of ongoing probes into public corruption in the county. Quinn claims he lost his job in May 2017 after it was discovered he was investigating possible ties between drug rings and city police and elected officials.
"There is no doubt in my mind there are ties between the Aliquippa city government and drug rings, definitely," Quinn said. "From when I worked there I have seen the evidence."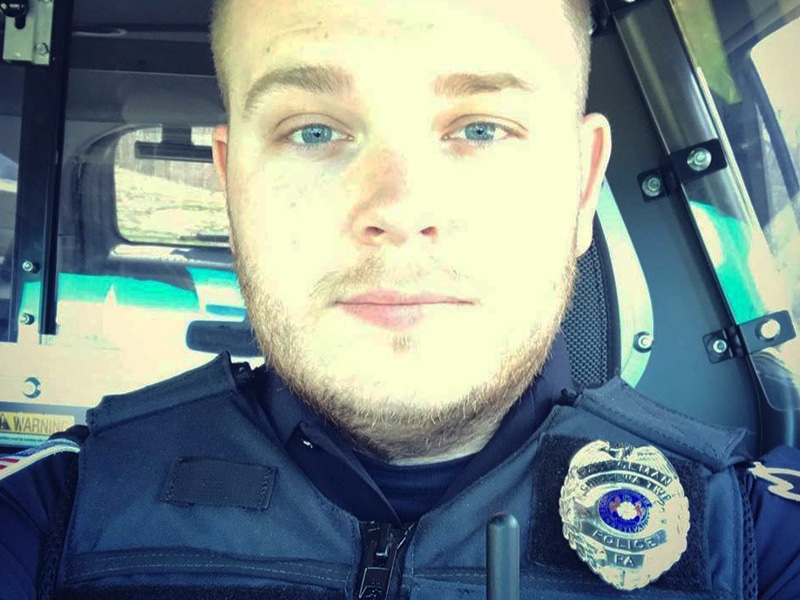 EXCLUSIVE: Former Aliquippa Patrolman Was Investigating Possible Departmental Ties To Drug Rings When Fired
JUNE 29, 2018
A Beaver County judge orders some search warrant information be released in the case of the "DelTondo murder letter." New court filings reveal county detectives seized defense documents pertaining to the inmate's unrelated criminal case during his jail cell raid. The information directly contradicts DA Lozier's statements that no such documents were taken. The sanctions filing against Lozier is pending.
Judge Unseals Some "DelTondo Murder Letter" Court Records – District Attorney Made False Statements To Reporters
JULY 1, 2018
BeaverCountian.com refuses a county detectives bureau request for unpublished information. The bureau also claims it's racked up more than 400 overtime hours investigating the murder.
JULY 2, 2018
Aliquippa Acting Police Chief Sealock suffers a stroke, which is recoverable. He returns to work having been ordered to quit smoking and reduce stress. In July, the department worked 106 overtime shifts. One officer worked 12 double shifts in 13 days. Sealock took five doubles in a row. The department is down six officers to 12 and with few applicants.
JULY 9, 2018
DA Lozier gives Wayne Cordes, the jail inmate who received the "DelTondo murder letter," a plea deal reducing multiple felony charges to misdemeanors. He'll be released the following week. Lozier tells a TV reporter the plea was in exchange for Cordes agreeing to testify in future DelTondo-related court proceedings, saying Cordes could become a "key" in the case. Cordes' attorney says the agreement was reached so Lozier could avoid sanctions filed against him.
Inmate Who Received "DelTondo Murder Letter" Given Plea Deal – Attorney Claims DA Wanted To Avoid Sanctions Hearing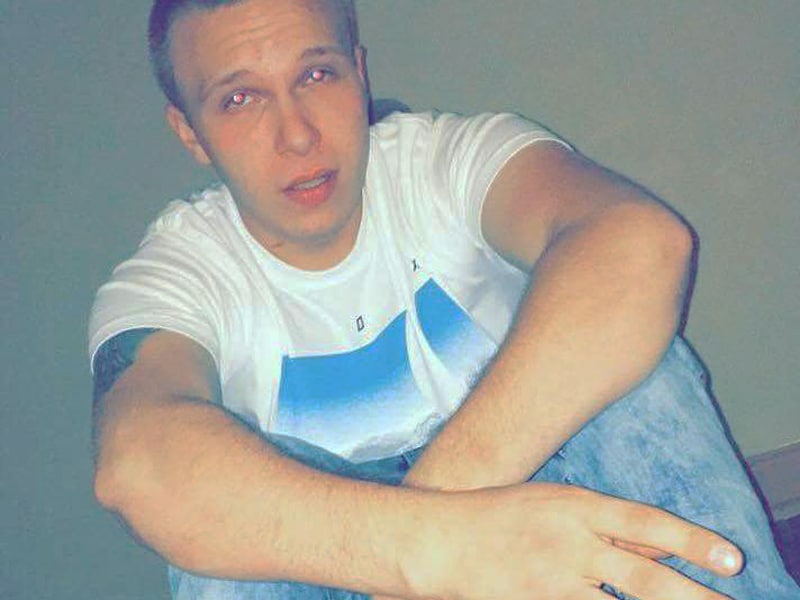 JULY 10, 2018
Suspended Aliquippa Assistant Police Chief Joseph Perciavalle is arrested for the second time by county detectives. Detectives file a felony charge of intercepting a communication, alleging Perciavalle recorded a conversation with suspended Aliquippa Police Chief Couch on March 2, the day state police served a search warrant on city offices.
Perciavalle's accused of secretly recording 39 minutes in which the two talk about the police department, its pension fund, the city manager and Aliquippa High School football. Perciavalle is released on a $10,000 unsecured bond.
County Detectives Arrest Aliquippa Assistant Police Chief Again – This Time For Alleged Wiretap Act Violation
JULY 11, 2018
DelTondo's mother, Lisa, expresses outrage that DA Lozier is calling the "DelTondo murder letter" possible key evidence. She says county detectives have already told her it's fake.
BeaverCountian.com reports that inside DA office sources also say it's known to be fake and that the woman who allegedly sent it had been recorded saying she lied about it.
FAKE! DelTondo's Mother Outraged At District Attorney's Remarks About Letter Claiming To Detail Murder
JULY 12, 2018
Aliquippa's Acting Police Chief Sealock issues emergency orders to officers, calling off street patrols and requiring officers to travel to calls in groups. His actions are in reaction to newspaper and TV reports, in which DA Lozier created the impression that an unnamed police officer may have killed DelTondo.
Several county police chiefs and officers tell BeaverCountian.com they planned to approach police unions about possibly demanding Lozier's resignation, saying he put their lives in danger with his reckless comments.
Chief Issued Emergency Orders To Protect Officers After DA Created False Impression Cop May Have Killed DelTondo
AUG 27, 2018
Former county inmate Wayne Cordes admits he concocted the entire "DelTondo murder letter" in order to scam the DA's office and obtain a good plea deal. He passes an FBI lie detector test indicating he's telling the truth.
He says he never even knew DelTondo.
Exclusive: Man Admits To Faking DelTondo Murder Letter That Was A Focus Of County Detectives
AUG 31, 2018
Aliquippa rehires a police officer terminated from the department in 2016 after being arrested for the off-duty shooting of an Allegheny County Jail guard during an altercation in Carrick. Joshua Gonzalez, 26, was found not guilty in a jury trial in March on charges of aggravated assault for the shooting.
City Councilman Matthew Mottes tells BeaverCountian.com he had concerns about bringing Gonzalez back, but ultimately felt he was left with little choice because of the lack of qualified candidates.
Aliquippa Rehires Former Police Officer Who Was Fired After Shooting A Pittsburgh Jail Guard
SEPT 5, 2018
Lisa DelTondo visits Rachael's newly completed memorial in the cemetery for the first time.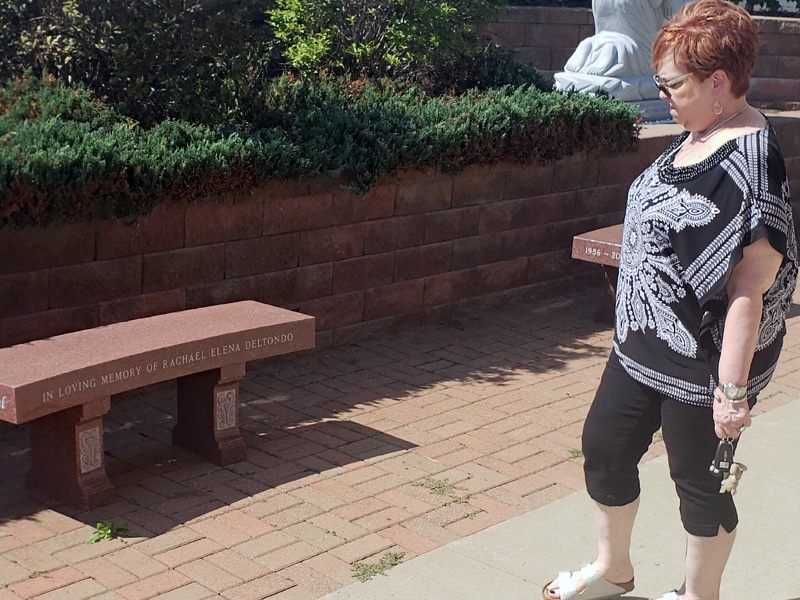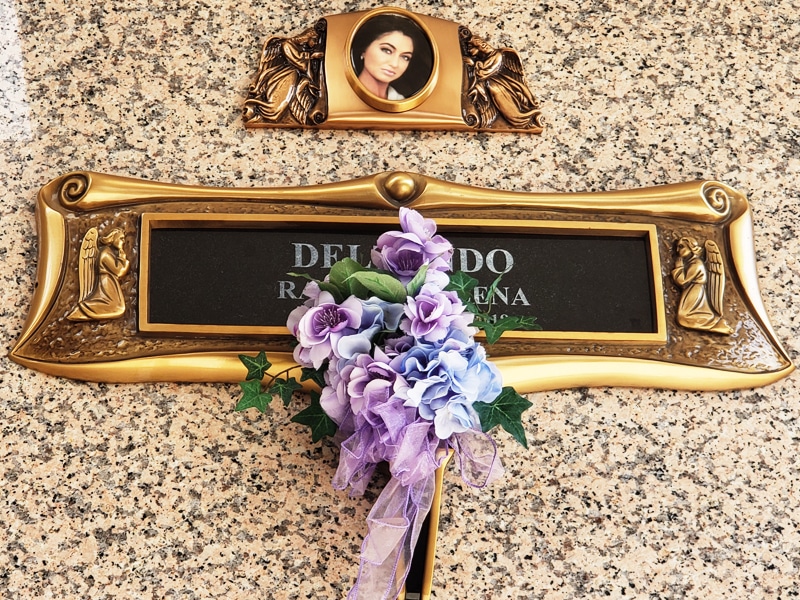 Lisa begins sorting through the belongings in her daughter's room.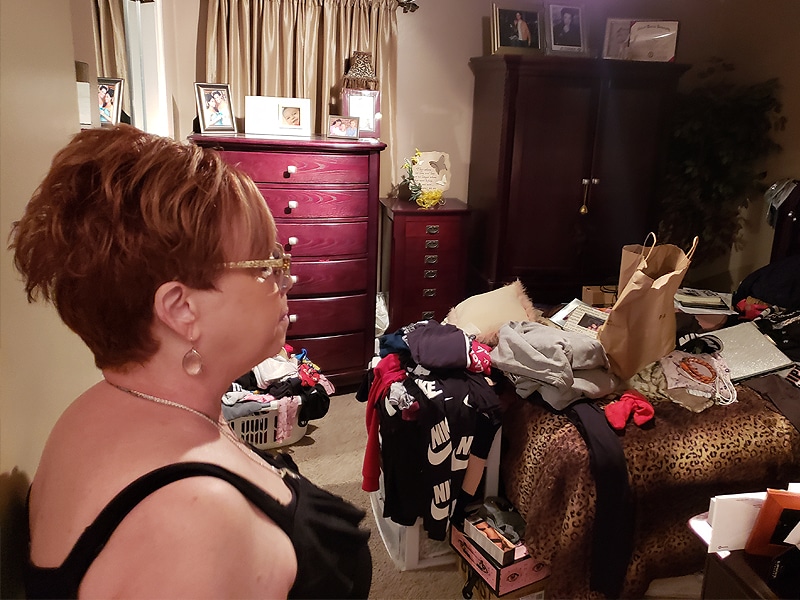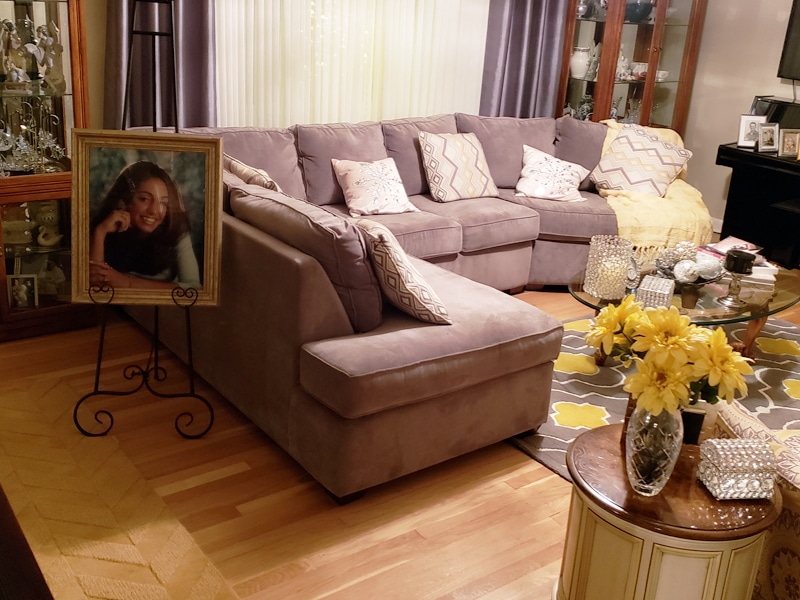 SEPT 11, 2018
State investigators seize a handgun belonging to DelTondo's ex-fiancee, Frank Catroppa, as part of the Pennsylvania Statewide Investigating Grand Jury criminal probe.
Aliquippa police had the gun, which they originally seized from Catroppa in 2014 in connection with an unrelated investigation.
Two sources with firsthand information say a company belonging to Catroppa was audited by the IRS in June, which is believed to be part of a larger investigation into his dealings.
BeaverCountian.com confirms from two sources that Catroppa's brother, Joseph "Jojo" Catroppa, and mother, Yvonne Catroppa, were subpoenaed to testify during secretive grand jury proceedings being held in Pittsburgh.
Jojo is awaiting trial on three unrelated county cases for felony charges of narcotics distribution. Yvonne had been an employee of the Beaver County Prothonotary's Office since early 2000, but abruptly retired as BeaverCountian.com began asking questions about an alleged incident involving her sons.
BeaverCountian.com reports from multiple sources that other witnesses subpoenaed to testify before the grand jury in recent weeks have included current and former Aliquippa police officers and deputies in the Beaver County Sheriff's Office.
Investigators Seize Handgun Belonging To DelTondo's Ex-Fiance – Catroppa's Mother & Brother Subpoenaed By State Grand Jury
OCT 19, 2018
Desperate to get more information about her daughter's murder, Lisa DelTondo buys tickets to see Theresa Caputo, a self-proclaimed psychic medium who stars in TLC's reality tv show "Long Island Medium," at Heinz Hall in Pittsburgh.
Caputo claims to speak to Rachael from beyond the grave during the performance but does not identify her murderer.
Famous Reality TV "Psychic" Claims To Speak With Murder Victim Rachael DelTondo From Beyond The Grave
NOV 1, 2018
Assistant Aliquippa Police Chief Joseph Perciavalle gives an exclusive interview to BeaverCountian.com detailing evidence he said he provided to District Attorney David Lozier in 2016 of alleged corruption in the City of Aliquippa and its police department. Perciavalle also provided screenshots of text message conversations he had with Lozier.
Perciavalle alleged Lozier took no action in response to the evidence he provided, renewing claims that his recent arrests by Beaver County Detectives were acts of retaliation for coming forward. It is an allegation District Attorney Lozier denies.
Investigative Report: Aliquippa Officer Claims DA Lozier's Office Retaliated After He Provided Evidence Of Corruption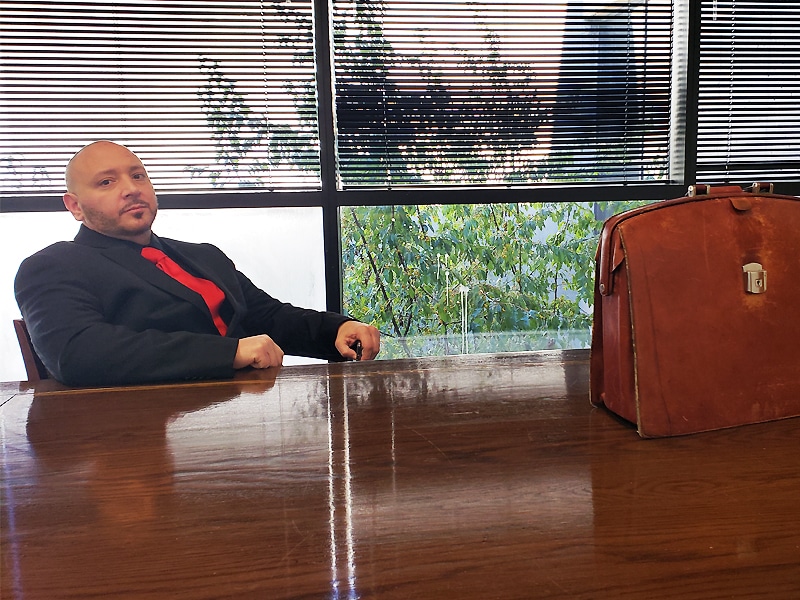 NOV 6, 2018
Rachael DelTondo's mother, Lisa, calls 911 to have county detectives removed from her Aliquippa home.
Detectives went to the DelTondo house to inform Lisa that Aliquippa police had received complaints about her harassing family members of Rachael's former fiance, Frank Catroppa.
Mother Of Murder Victim Rachael DelTondo Calls 911 On County Detectives
NOV 10, 2018
BeaverCountian.com reports from confidential sources that Lisa DelTondo and her cousin Jackie Belcastro are targets of criminal investigation by the Aliquippa police department on allegations they harassed and assaulted Frank Catroppa's mother Yvonne and brother Joseph.
Rachael DelTondo's Mother And Cousin Targets Of Criminal Investigation By Aliquippa Police
NOV 11, 2018
The DelTondo family discusses Rachael DelTondo's murder days before the 6-month anniversary of her death. Her killer has still not been identified or arrested by Beaver County Detectives.
Lisa DelTondo reveals a tattoo she got in her daughter's memory.
Rachael DelTondo's Family Shares Their Struggles On The Six Month Anniversary Of Her Murder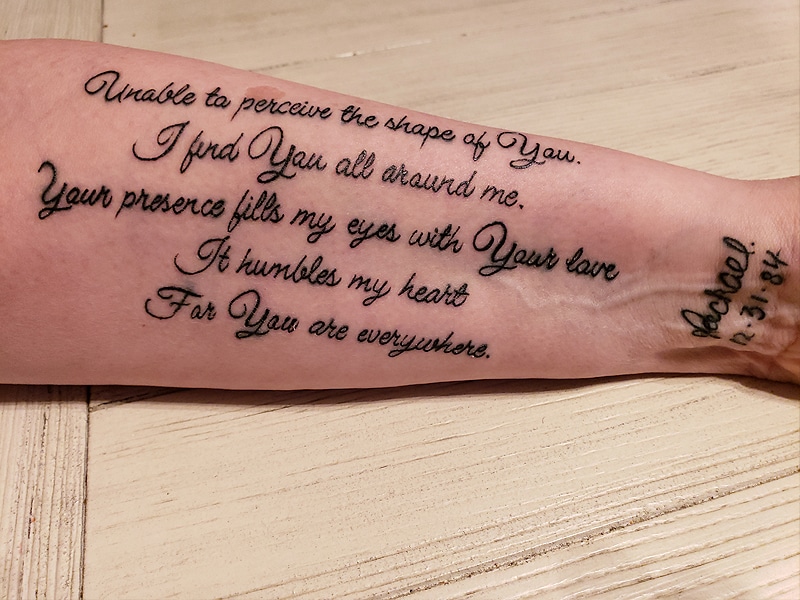 NOV 14, 2018
BeaverCountian.com publishes its exclusive interview with Dion Moreland, who said he was outside smoking across the street when Rachael DelTondo was murdered.
Moreland says he heard the shots and rushed to see what the commotion was, but saw nothing. Moreland believes the murderer must have been on foot and fled between houses.
Coincidentally, Moreland is the cousin of a man who is believed to be a prime suspect in Rachael's murder, Sheldon Jeter Jr. Jeter has denied through his attorney any involvement in Rachel's death.
Man Says Rachael DelTondo's Murderer Vanished After Shots Were Fired
NOV 20, 2018
Aliquippa Police file criminal charges against Lisa DelTondo and Jackie Belcastro.
Lisa is charged with simple assault, harassment, and disorderly conduct, and Belcastro faces two counts of simple assault, and one count each of harassment and disorderly conduct.
According to an affidavit filed by Aliquippa Patrolman Nicco D'Arrigo, Lisa and Belcastro "began to verbally badger and attack the Catroppa family causing a disturbance to all irrelevant parties that were at the Greek Church" polling station on election day.
Aliquippa Police Charge Rachael DelTondo's Mother & Cousin With Harassing Her Ex-Fiance's Family
DEC 4, 2018
A preliminary hearing is held for Assistant Aliquippa Police Chief Joseph Perciavalle on the two cases filed against him by Beaver County Detectives.
Magisterial District Judge Edward Howe dismissed multiple charges in the case involving the explicit text message sent to Lauren Watkins. Felony counts of disseminating explicit sexual materials to minors and unlawful contact with a minor were both thrown out, but a misdemeanor charge of corruption of minors was held for trial.
In the case involving the alleged wiretapping of Aliquippa Police Chief Donald Couch, Howe held for trial the felony charge of intercepting communications
Perciavalle remains on paid administrative leave from the Aliquippa police department.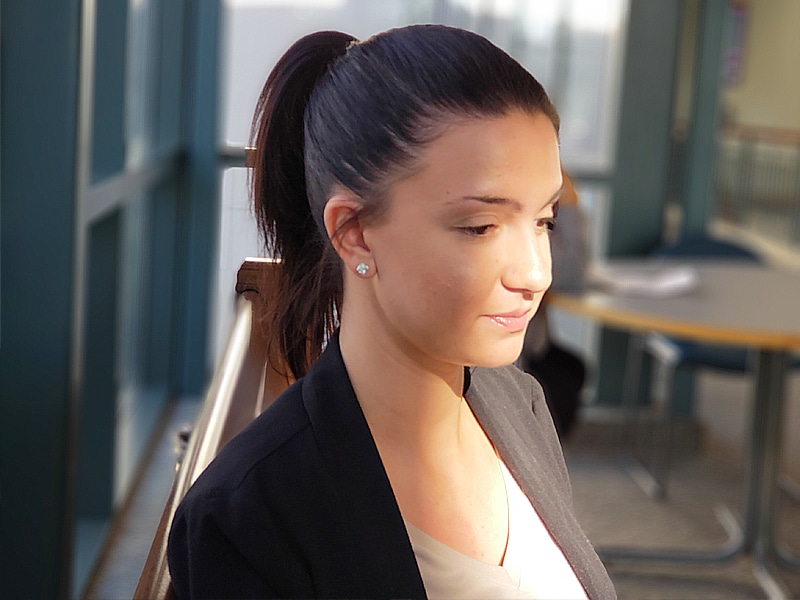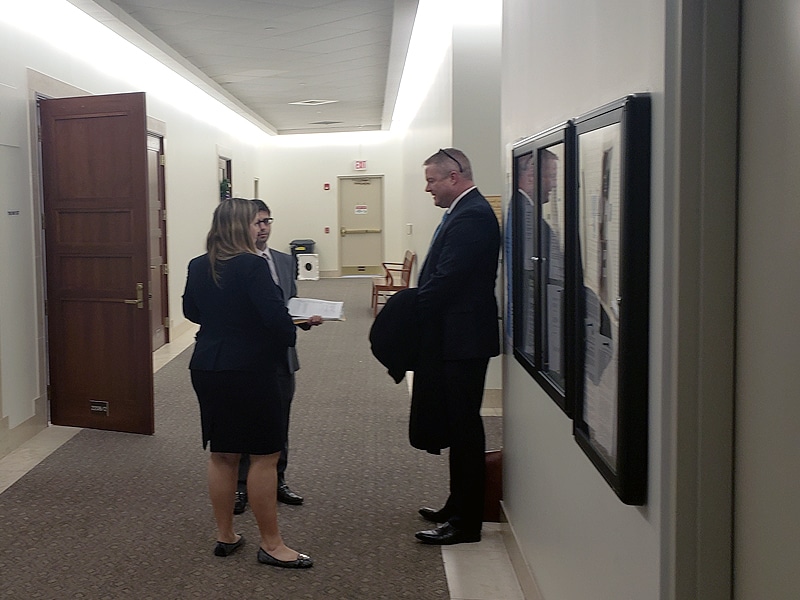 DEC 5, 2018
District Attorney David Lozier sends a letter to acting Aliquippa Police Chief Rob Sealock notifying him that the district attorney's office will refuse to prosecute any case filed by Officer Kenneth Watkins.
Watkins had refused to testify as a witness for the prosecution at Perciavalle's preliminary hearing, pleading his fifth amendment right against self incrimination and saying he feared Beaver County Detectives were plotting to retaliate against him.
DA Lozier Blacklists Aliquippa Officer Kenneth Watkins – Vows To Not Prosecute Any Case He Files Against A Defendant
DEC 17, 2018
A preliminary hearing scheduled for Lisa DelTondo and Jackie Belcastro is continued until March 18, 2019.
A bail hearing is held, with Lisa and Jackie both placed on a $10,000 unsecured bond which includes conditions they have no contact with the Catroppa family.
JAN. 3, 2019
BeaverCountian.com reports Aliquippa Police Sgt. Watkins accepted a voluntary demotion to patrolman after county DA Lozier informed the department that he would not prosecute any cases filed by Watkins. Suspended Police Chief Couch and Assistant Police Chief Perciavalle continue to be paid.
Aliquippa Police Sergeant Voluntarily Demoted Following Controversial Actions By DA Lozier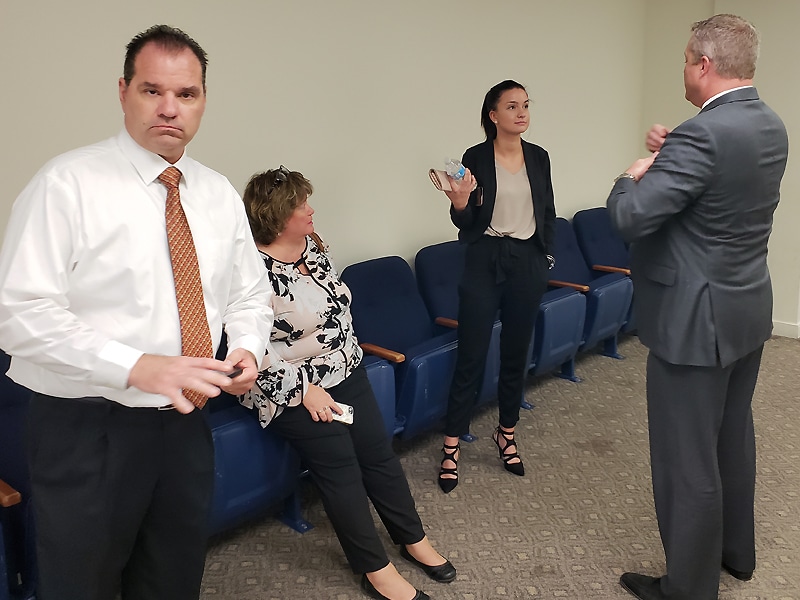 FEB. 3, 2019
Aliquippa Solicitor Myron Sainovich and several city officials, including council members Matt Mottes and Arthur Piroli and city Manager Sam Gill are reported to have been subpoenaed to testify before the Grand Jury.
A county detective, Aliquippa police officers and county sheriff's deputies have also been brought before the Grand Jury.
Aliquippa Solicitor Cooperating With State Police – Subpoenaed To Appear Before Investigating Grand Jury
MARCH 5, 2019
BeaverCountian.com reports an attorney for the suspended Aliquippa Assistant Police Chief Perciavalle motioned for a charge dismissal hearing ahead of his scheduled trial. He notified the judge he intended to call DA Lozier as a witness, and asked to have the Beaver County District Attorney's Office disqualified from prosecuting the case.
Aliquippa Asst. Police Chief's Attorney Tells Judge He Intends To Call D.A. Lozier As A Witness (Listen To The Recording)
MARCH 6, 2019
An Aliquippa Council meeting devolves into shouting and table pounding as city Manager Gill and Mayor Dwan Walker waived their Grand Jury subpoenas and Solicitor Sainovich also referenced his own subpoena.
The fracas started when city Councilman Matt Mottes was asked to resign following an altercation earlier that week at the Democratic petition signing at the American Italian Club. Mottes and his father, a city school board member and the Walker brothers were somehow involved. Police have not filed any charges.
Fight Breaks Out At Democratic Petition Signing In Aliquippa – Police Shut Down Political Event
Aliquippa Council Chaos – Meeting Gets Heated As Mayor & Manager Flash Grand Jury Subpoenas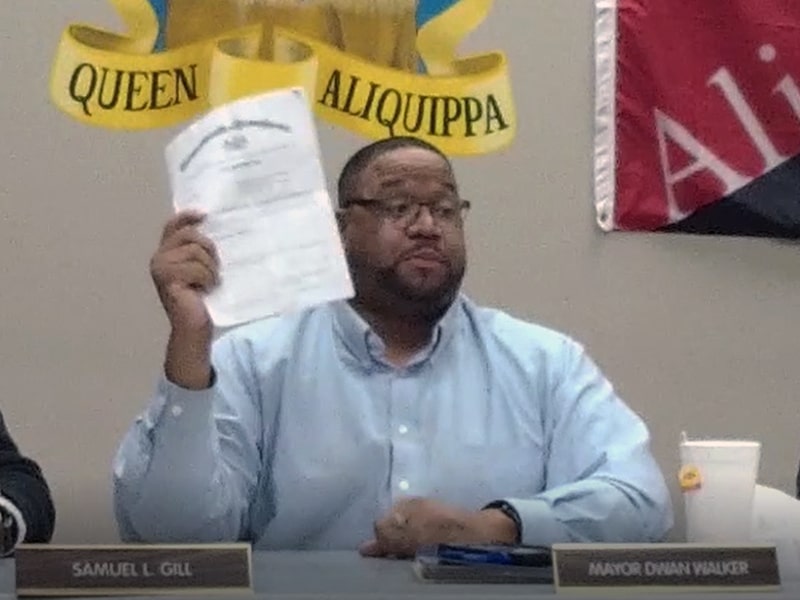 APRIL 25, 2019
In anticipation of the one-year anniversary of DelTondo's murder, DA Lozier released a statement saying the investigation was still ongoing and asking for patience and understanding. He added a note to the media saying he would not comment further.
District Attorney Lozier Releases Update On Rachael DelTondo Homicide Investigation
MAY 10, 2019
BeaverCountian.com reports a court motion filed by Perciavalle's attorney included an internal email from the state Attorney General's office that revealed a criminal investigation into alleged illegal gambling, as well as political and police corruption in Aliquippa.
DA Lozier's office removed itself from Perciavalle's cases earlier in the year after an ethics advisory opinion by the Pennsylvania Bar Association determined he had a conflict because Perciavalle intended to call him as a witness.
The state Attorney General's office subsequently took over prosecution of the cases filed and refiled the charges against him that were previously dismissed.
YOU'RE NOT SUPPOSED TO SEE THIS! Internal Attorney General's Office Email Talks Of Investigations Into Aliquippa
Prosecutor Got Ethics Advice About District Attorney Lozier's Handling Of Aliquippa Case
MAY 11, 2019
CBS announces that its season finale of "48 Hours" will air on May 18. The episode, done in conjunction with BeaverCountian.com's John Paul, will examine DelTondo's murder
AIRING SOON! "48 HOURS" Episode On Rachael DelTondo's Murder – BeaverCountian.com Finishes Work With CBS News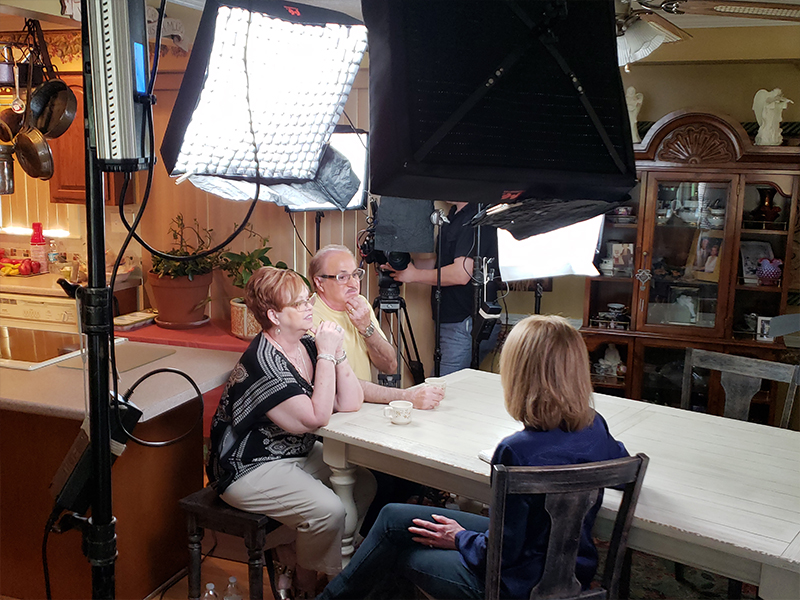 MAY 14, 2019
After a year spent investigating Rachael DelTondo's murder, veteran CBS News correspondent Erin Moriarty said one thing is clear to her: Citizens of Aliquippa and Beaver County need to start expecting more from their elected officials.
CBS' Erin Moriarty Speaks With BeaverCountian.com About Upcoming "48 HOURS" Episode On Rachael DelTondo
MAY 15, 2019
Despite controversies dogging Aliquippa and its Mayor Dwan Walker, Gov. Tom Wolf continued to show him support after the two appeared together in the state capitol rotunda as part of an infrastructure legislation rally.
Governor Tom Wolf Continues To Show Support For Aliquippa Mayor Dwan Walker Despite Ongoing Controversies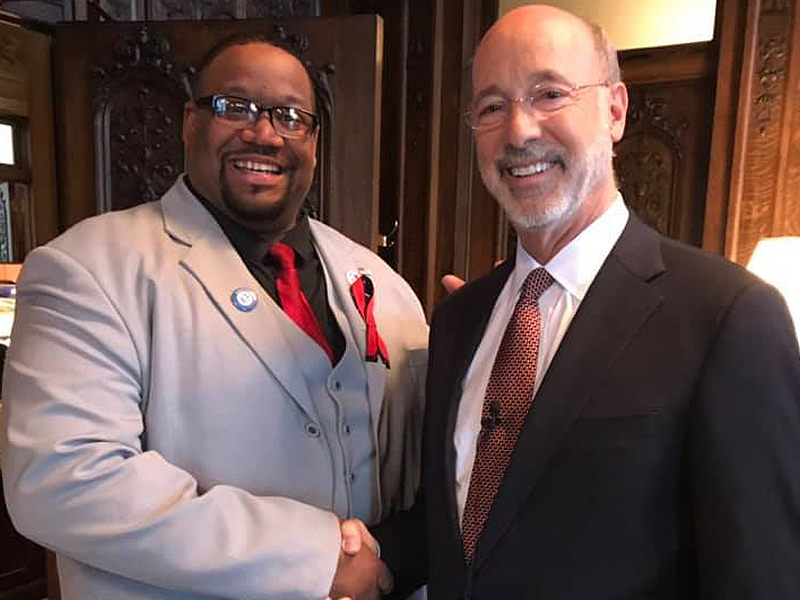 MAY 18, 2019
CBS News airs a one hour episode of "48 HOURS" exploring the murder of Rachael DelTondo.
WATCH: What Happened To Rachael?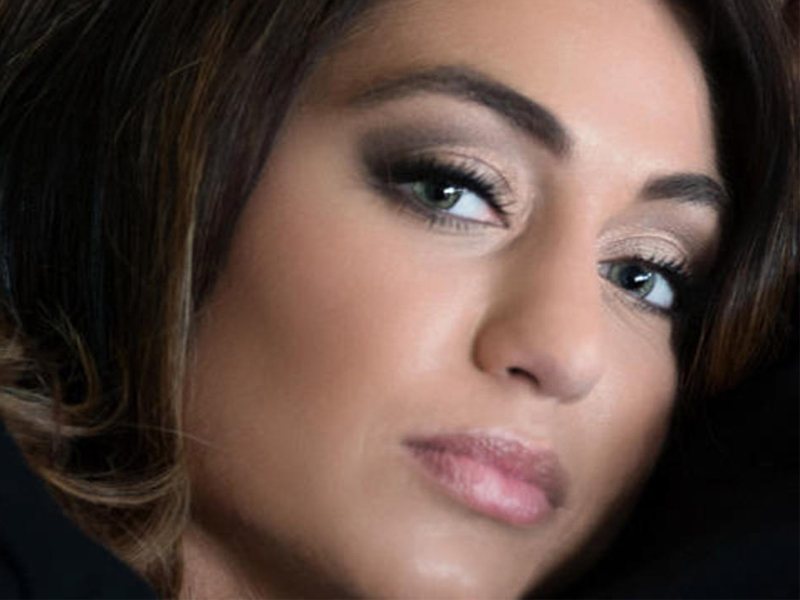 May 19, 2019
Five hours after CBS' national telecast featured him as a key figure in the Rachael DelTondo homicide investigation, Sheldon Jeter Jr. was found unconscious lying on the side of a road in Aliquippa.
Aliquippa police say Jeter was revived by medics with NARCAN. Jeter's attorney, Michael Santicola, insisted tests revealed no drugs were found in his system.
Key Figure In DelTondo Case Revived By Medics After Being "Thrown From A Vehicle"
Jeter's Attorney Insists No Drugs Found In His System – Police Still Point To An Overdose
MAY 28, 2019
A county district judge for the second time dismisses felony charges filed against Aliquippa's suspended assistant police chief Joseph Perciavalle alleging he texted obscene materials to a minor (Lauren Watkins).
Judge Slaps Down AG's Attempt At Resurrecting Charges Against Aliquippa's Suspended Assistant Police Chief
JUNE 11, 2019
Aliquippa Mayor Dwan Walker invited to a meeting at the White House on community revitalization.
Aliquippa Mayor Dwan Walker Attends Meeting At The White House On Community Revitalization
JULY 26, 2019
The Pennsylvania Attorney General's Office drops the felony wiretap case brought by District Attorney David Lozier's detectives against Perciavalle.
Attorney General's Office Drops County Detective's Felony Case Against Aliquippa Assistant Police Chief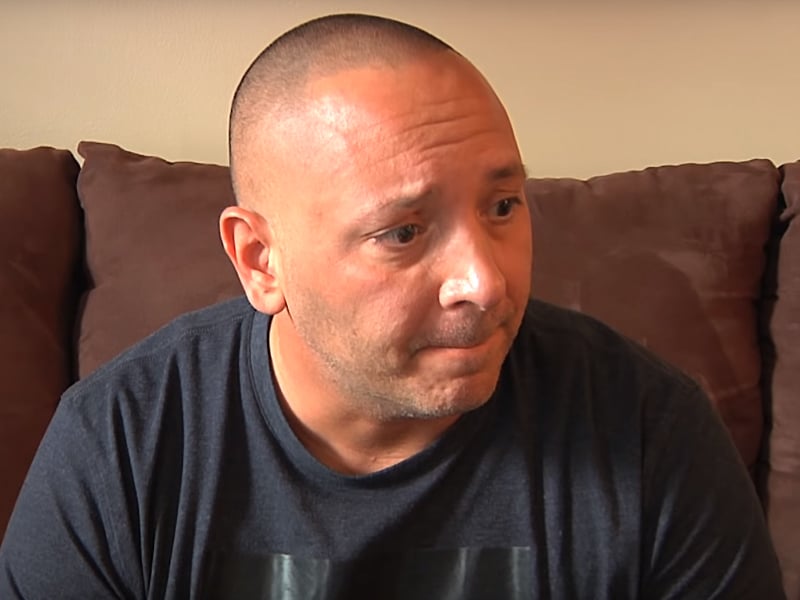 AUG. 26, 2019
First Assistant District Attorney Jennifer Popovich, who had been assigned as lead prosecutor on the DelTondo case, submits her resignation after 17 years with the District Attorney's Office.
First Assistant District Attorney Resigns After Filing Complaint Against DA Lozier On Behalf Of Female Prosecutor
SEPT. 4, 2019
Criminal charges were dismissed against Lisa DelTondo and Jacqueline Belcastro, the mother and cousin of murder victim Rachael DelTondo, who had been accused of harassing the family of Rachael's ex-fiancé.
All Charges Dismissed Against Mother And Cousin Of Rachael DelTondo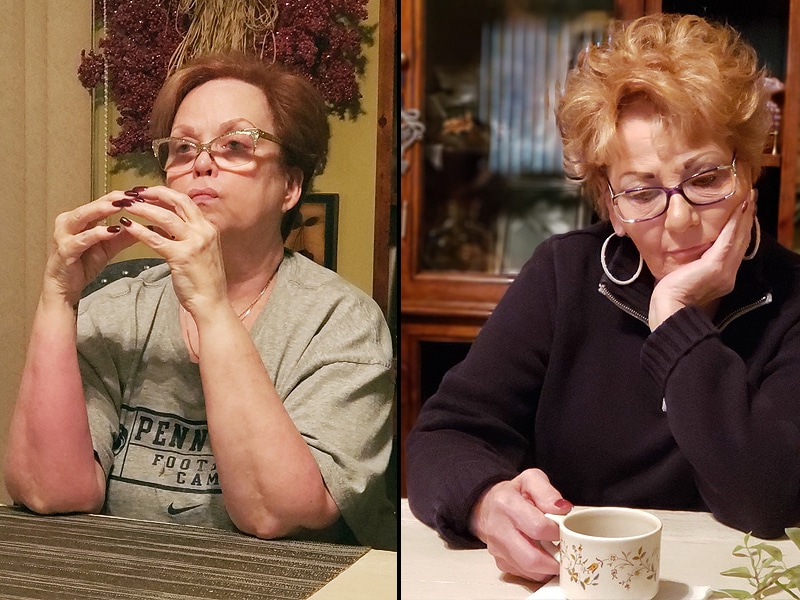 SEPT. 7, 2019
CBS re-airs its 48 Hours investigative report on the murder of Rachael DelTondo in another primetime broadcast.
MARCH 2020
Aliquippa Assistant Police Chief Joe Perciavalle, in his 21st month of paid suspension and legal wrangling, learned last week the state had dropped its final criminal charge against him.
Remaining Charges Against Asst Aliquippa Chief Dropped By Attorney General's Office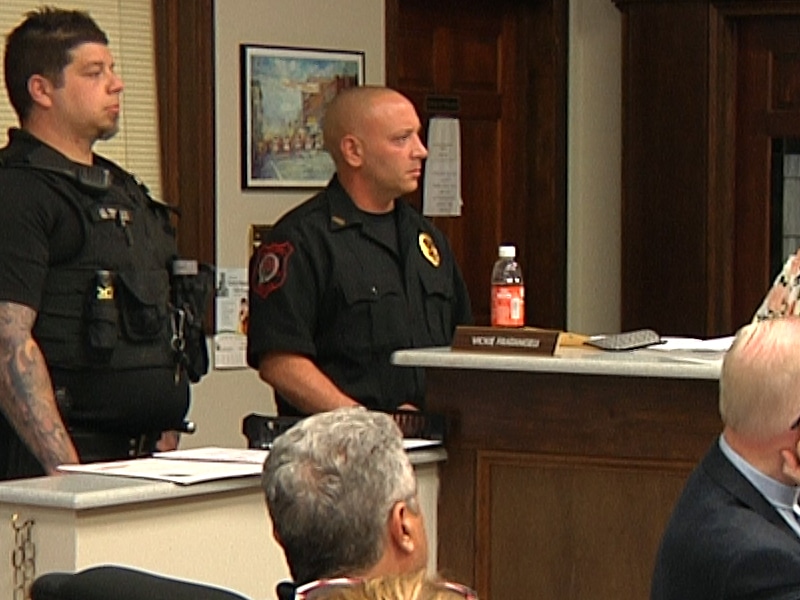 NOV. 5, 2019
Beaver County District Attorney David Lozier wins reelection for another 4-year term.
MARCH 26, 2020
Aliquippa Acting Police Chief Robert Sealock is in intensive care after suffering a medical emergency while on duty.
Aliquippa Police Chief In Intensive Care – Family Asks For The Community's Prayers
MARCH 30, 2020
Officer Kenneth Watkins files a federal lawsuit alleging Mayor Dwan Walker and District Attorney David Lozier unlawfully retaliated against him for exercising his constitutional rights during a December 2018 court hearing for acting Aliquippa police chief Joseph Perciavalle.
Aliquippa Patrolman Files Lawsuit Against City Mayor Walker And District Attorney Lozier
April 7, 2020
Joseph Perciavalle, who is still on administrative suspension, is suing the City of Aliquippa, Beaver County detectives Andrew Gall and Robert Heberle, county District Attorney David Lozier, Aliquippa Mayor Dwan Walker, and suspended Aliquippa Police Chief Donald Couch, all of whom Perciavalle claims in his lawsuit share a "close friendship."
Perciavalle claims he was the target of a conspiracy for speaking up about alleged police department wrongdoing, which amounted to a violation of the state Whistleblower Act.
Second Aliquippa Officer Files Federal Lawsuit Against City And County Officials
APRIL 11, 2020
Aliquippa acting police chief Robert Sealock dies at the age of 49.
Aliquippa Acting Police Chief Robert Sealock Has Died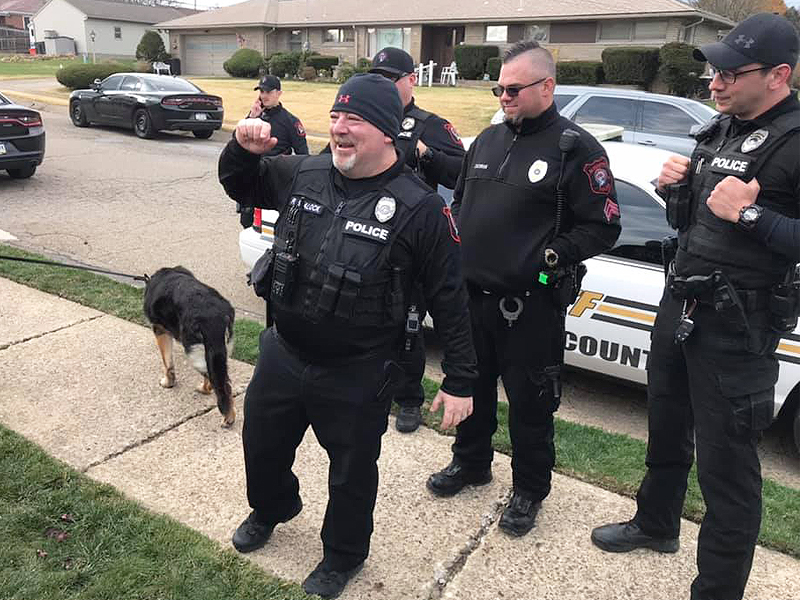 APRIL 13, 2020
Robert Morris University announces it will be giving honorary doctorate degrees to Aliquippa Mayor Dwan Walker and his twin brother City Councilman Donald Walker for their leadership of the city.
Robert Morris Giving Honorary Doctorates To Aliquippa Mayor Dwan Walker & Brother Donald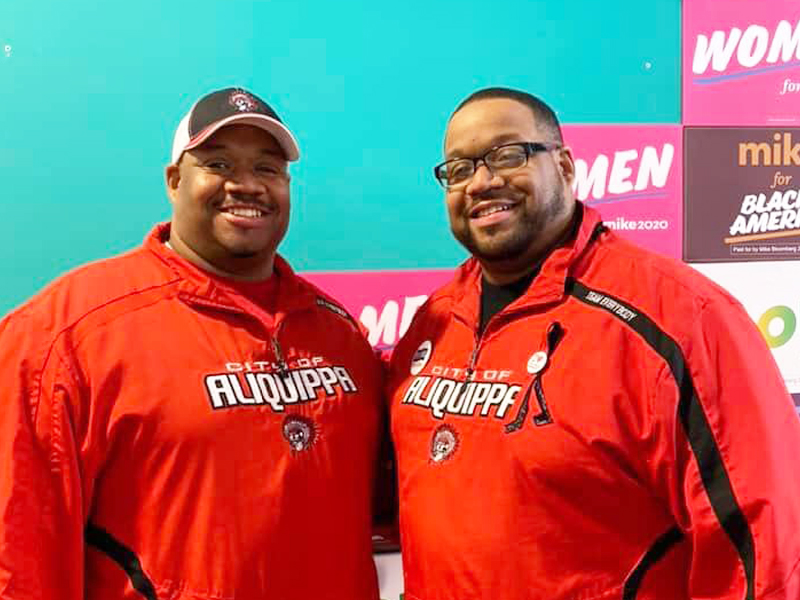 APRIL 25, 2020
Aliquippa police chief Donald Couch fils a federal lawsuit against the city, alleging a nearly 2-year-long suspension from the department has amounted to a violation of his constitutional rights.
Aliquippa Chief Files Lawsuit Against City For Putting His Career In A Nearly 2 Year Limbo
MAY 4, 2020
Nearly two years after Aliquippa City Council placed its police chief and assistant chief on administrative leave, officials have now decided to proceed with disciplinary hearings for the two men, according to a city memo obtained by BeaverCountian.com.
Aliquippa To Hold Disciplinary Hearings For Suspended Police Chief And Assistant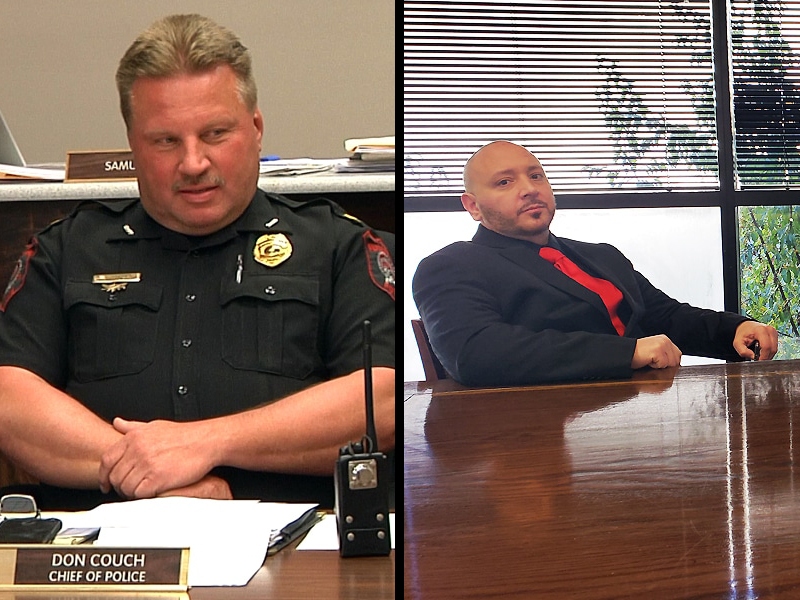 MAY 13, 2020
It has been two years since elementary school teacher Rachael DelTondo was gunned down in the driveway of her parents' Aliquippa home on Mother's Day 2018. Her killer remains free, with no arrest being made in the case.
Beaver County District Attorney David Lozier tells BeaverCountian.com the case remains active.
"This is an ongoing investigation and we were very active in coordinating the forensic results until COVID-19 came along," Lozier said. "There are many agencies working together on this case, and that stopped for now. It's very frustrating."
Lozier continued, "I remain confident that we will make an arrest in the case. I wish I could offer the community and the family a speedy result, but the reality of this kind of case is that it takes time to do it right."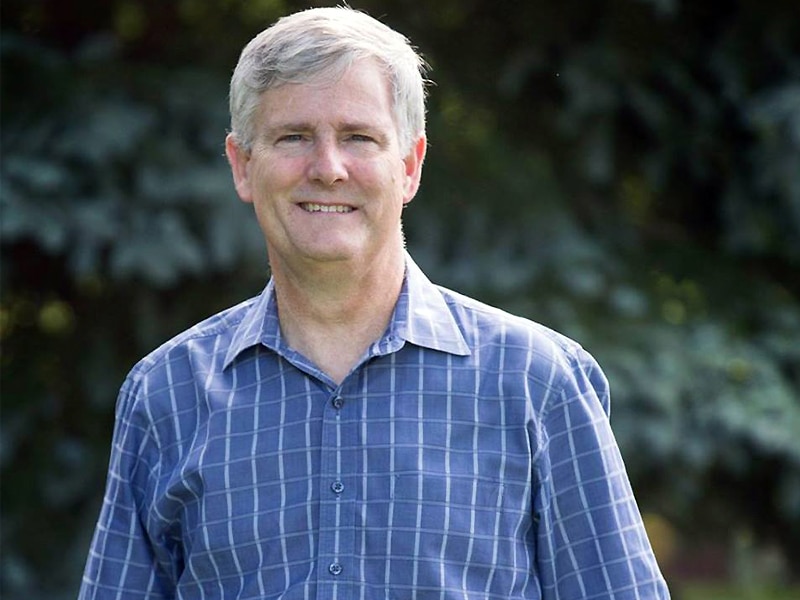 MAY 15, 2020
Pennsylvania State Police arrest Sheldon Jeter Jr. for the shooting death of 30-year-old Tyric Pugh of Aliquippa.
Aliquippa's Sheldon Jeter Jr. Charged With Killing Tyric Pugh
WATCH: The Interrogation Of Convicted Killer Sheldon Jeter Jr.
Defense Attorney: Sheldon Jeter Jr. Is Not Tyric Pugh's Killer
State Police Say They Found Matching Ammunition And Pistol In Jeter's Home
Preliminary Hearing For Sheldon Jeter Jr. Postponed Over Defense Attorney's Objection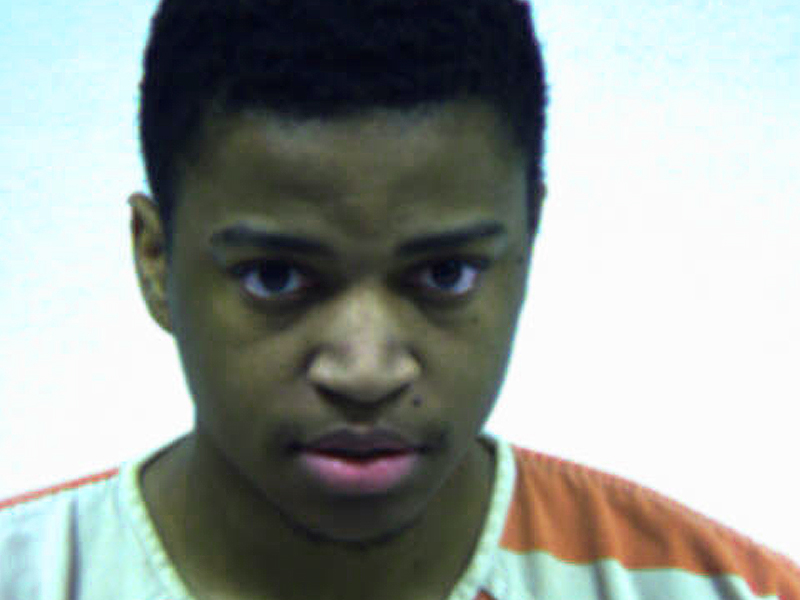 June 8, 2020
The wife of an Aliquippa police officer sends a letter warning officials that gross mismanagement of the city's department is endangering the safety of both its officers and the general public.
BeaverCountian.com obtained a copy of a letter that was hand-delivered to Aliquippa council members by Susan Roberts, wife of Detective Sergeant Steven Roberts, warning that officers have been working as many as four shifts back-to-back (a 32 hour work day) due to extreme staffing shortages.
Officer's Wife Says Mismanagement Of Police Dept. Is Putting The Public In Danger
JULY 4, 2020
The Aliquippa Police Department becomes one of the first in the county to be effected by COVID-19; officials struggle to find ways to maintain public safety while navigating pandemic mitigation measures.
Aliquippa Officers In Quarantine – Police Dept. Understaffed – County Does Contact Tracing
AUGUST 1, 2020
State officials appoint a retired Pennsylvania State Police lieutenant to act as an advisor to the Aliquippa Police Department.
Retired State Police Lieutenant Appointed As Adviser To Aliquippa Police Department
AUGUST 4, 2020
A spotlight is again cast on the dysfunction of the Aliquippa Police Department after an emergency medical technician (EMT) revealed her personal belongings were stolen from an ambulance while assisting a patient in city, and that the city's police department never responded to the incident or returned any of her phone calls about the theft.
Ambulance Ransacked In Aliquippa – Medic Rescue EMT Says Police Won't Return Calls
WATCH: Unearthed Video Gives Glimpse Into Aliquippa Police Culture
FEBRUARY 19, 2021
Aliquippa Detective Sergeant Steven Roberts cites Mayor Dwan Walker for failing his duties at a stop sign. Walker eventually entered a plea deal and paid a fine. The public's hope that this incident was a sign of reforms within the department would prove to be short-lived.
Aliquippa Police Cite Aliquippa Mayor
Aliquippa Mayor Settles Citation Issued By Aliquippa Police
FEBRUARY 21, 2021
Donald Couch withdraws his pending litigation after reaching an undisclosed financial settlement with the City of Aliquippa.
FEBRUARY 2021
CBS' "48 Hours" and BeaverCountian.com begin working on an updated primetime broadcast about the still unsolved murder of Rachael DelTondo.
What Happened To Rachael? The DelTondo Murder Investigation Continues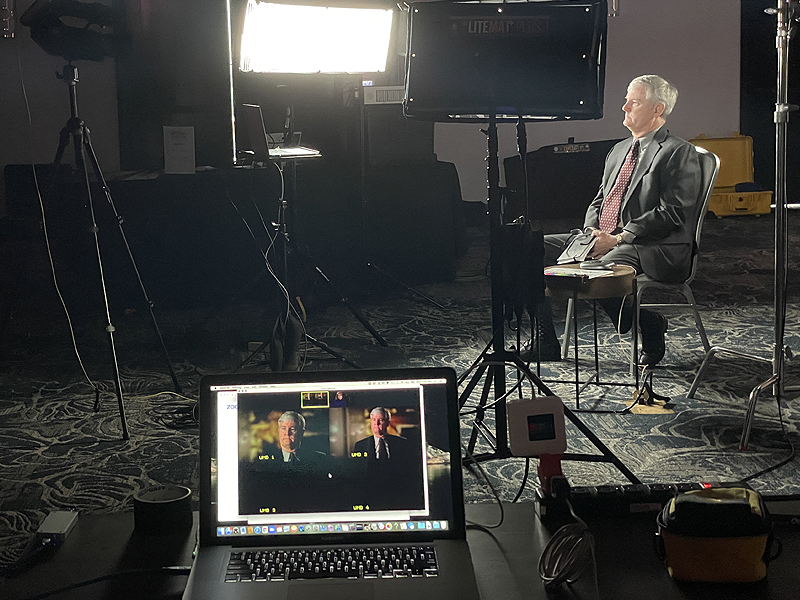 MARCH 2021
Former Aliquippa police chief Donald Couch settles his federal lawsuit with the city. Couch received financial compensation which included $51,000 for "pain and suffering", $34,000 for attorney fees, and a full pension.
Former Aliquippa Police Chief Reaches Settlement Of Federal Lawsuit
APRIL 2021
Despite ongoing controversies, the City of Aliquippa is named a 2021 recipient of the Governor's Awards for Local Government Excellence. Department of Community and Economic Development (DCED) Secretary Dennis Davin made the announcement on behalf of Pennsylvania Governor Tom Wolf.
City of Aliquippa Given Governor's Award For Local Government Excellence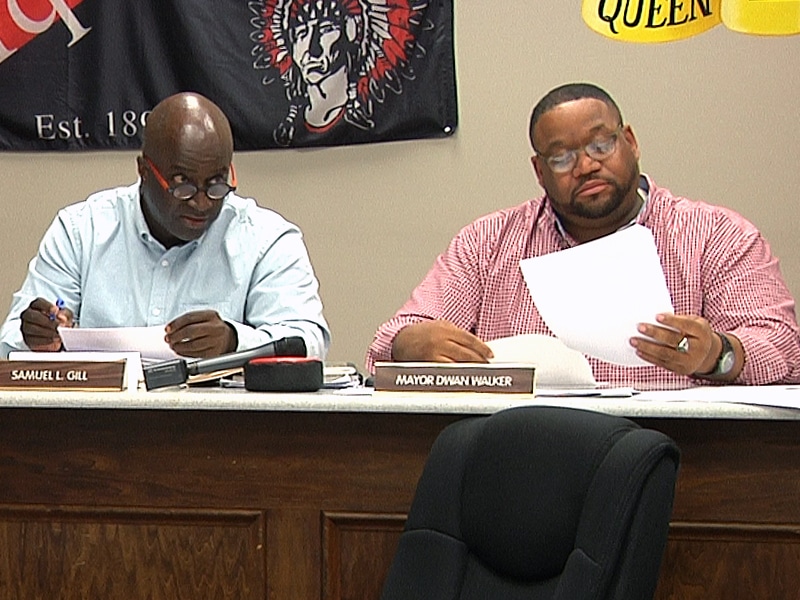 JUNE 23, 2021
A jury finds Sheldon Jeter Jr. guilty of first degree murder in the shooting death of Tyric Pugh. Following the verdict, defense attorneys ask a county judge to overturn the verdict after alleging one of the jurors was Rachael DelTondo's nextdoor neighbor. Judge Kim Tesla denies the motion, finding no evidence of juror misconduct and ample evidence of Jeter's guilt.
Jeter is subsequently sentenced to life in prison without the possibility of parole.
Exclusive: Found In Jeter's Bedroom – Evidence Photos From The Investigation
Jury Selected For Murder Trial Of Sheldon Jeter Jr.
CBS' "48 Hours" Files Legal Action In Beaver County To Obtain Jeter Evidence
CBS' "48 Hours" Wins Legal Victory In Obtaining Evidence From Jeter Trial
Defense: Juror In Jeter Trial Was Rachael DelTondo's Next-Door Neighbor
Jeter's Lawyers Failed To Question The Juror They Now Want A Mistrial Over
Jeter Attorney Says Justice Demands Answers – Prosecutors Call It Juror Harassment
Judge Upholds Jeter Jr. Guilty Verdict – Denies Defense Call For Hearing On Juror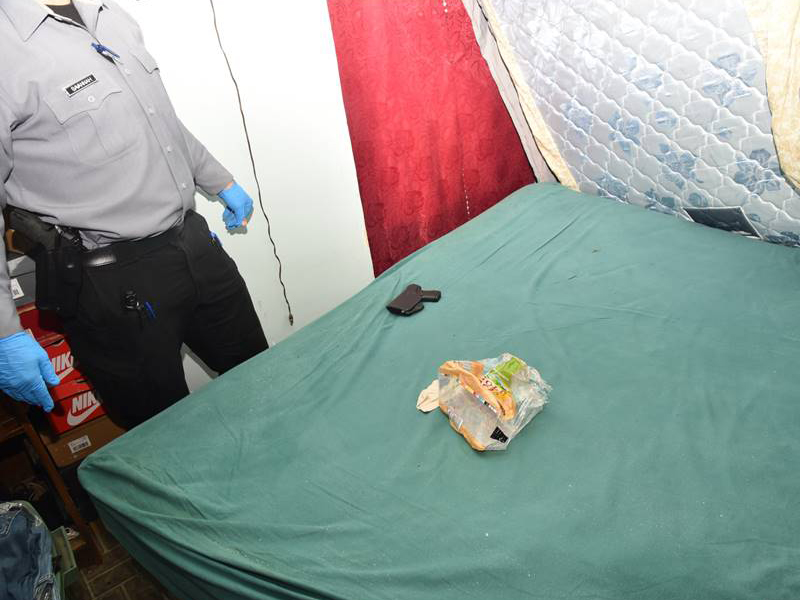 JULY 25, 2021
Joseph "JoJo" Catroppa, aged 42, dies of natural causes at his mother's home in Aliquippa.
OCTOBER 2021
BeaverCountian.com reports that former Aliquippa detective captain Ryan Pudik (an original detective on the DelTondo case) has graduated from law school and opened a practice in the county, after legally changing his last name to Gailey.
The Former Aliquippa Police Captain Formerly Known As Pudik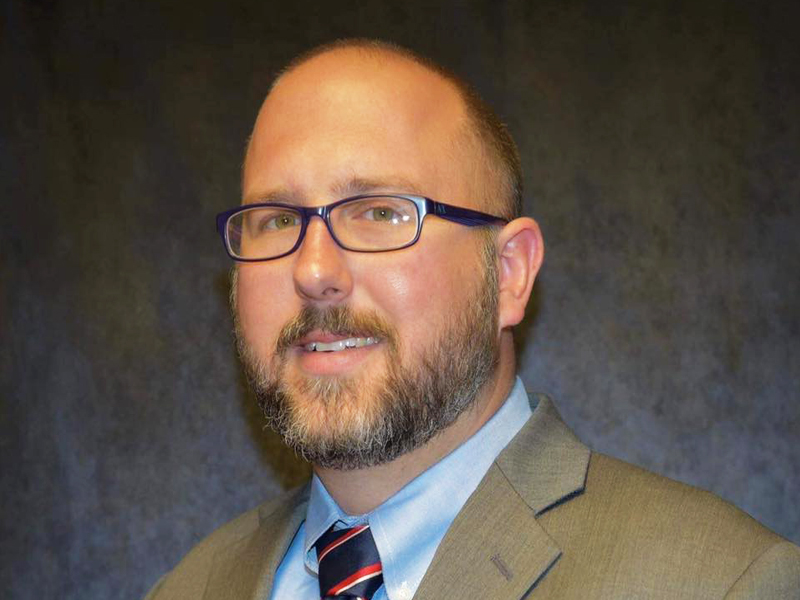 DECEMBER 11, 2021
48 Hours airs its updated broadcast on the murder of Rachael DelTondo. Among the exclusive revelations in the episode are that a secret grand jury investigating DelTondo's murder has heard testimony about Jeter, and that county prosecutors attempted to get Jeter to plead to DelTondo's murder as part of any deal in the Pugh case.
District Attorney David Lozier announces that Frank Catroppa is not a suspect or person of interest in Rachael's death. Jeter, through his attorneys, continues to deny any involvement in the murder of Rachael DelTondo or Tyric Pugh.
Who Killed Rachael DelTondo? WATCH THE ENTIRE UPDATED EPISODE OF "48 HOURS"
JUNE 23, 2022
Kenneth Watkins withdraws his pending litigation after reaching an undisclosed financial settlement with the City of Aliquippa.
JUNE 7, 2023
The Superior Court of Pennsylvania rules Judge Kim Tesla erred when he denied a request by Jeter's defense attorneys to conduct a hearing following his trial to explore allegations of juror misconduct.
Appeals Court Overturns Local Judge – Orders Hearing For Sheldon Jeter Jr.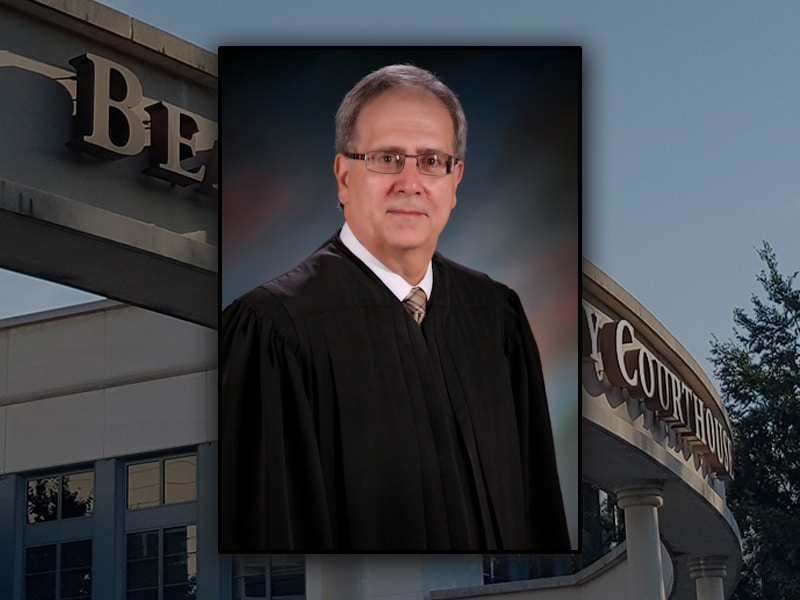 AUG. 11, 2023
Joseph Perciavalle withdraws his pending litigation after reaching an undisclosed settlement with the City of Aliquippa.
AUG. 15, 2023
District Attorney David Lozier formally names Sheldon Jeter Jr. as his office's prime and only suspect in the murder of Rachael DelTondo, but says he still lacks the evidence necessary to effectuate an arrest.
Lozier's announcement sparks statements of outrage from Jeter's attorney and Lozier's political rival in his bid for reelection.
DelTondo Murder Case Stalls As Top Prosecutor Names Suspected Killer
AUG. 17, 2023
Lisa and Joseph DelTondo release a statement to the media condemning District Attorney Lozier's announcement as being a "cheap, underhanded, pitiful, political stunt."
DelTondo's Parents: Shame On District Attorney Lozier!