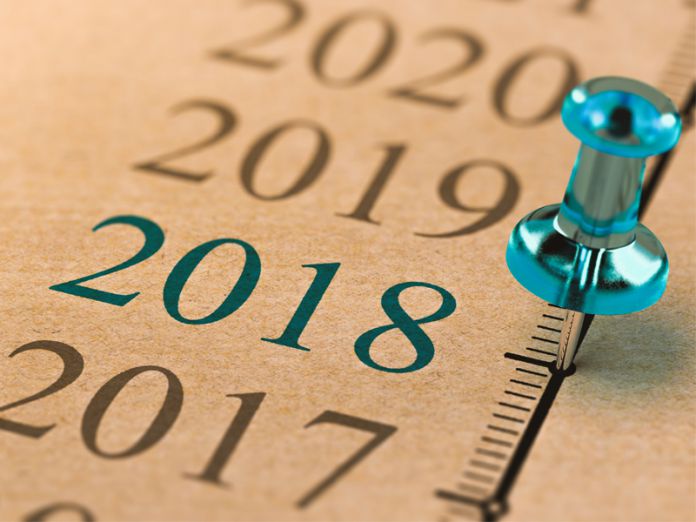 This is a timeline of the events leading up to and since the May 13 murder of Rachael Elena DelTondo, 33, of Aliquippa, as well as ongoing possibly related Aliquippa city and police corruption investigations.
Information gathered as part of the Beaver Countian's exclusive investigative reporting effort is based on public records, official comment, firsthand observations, interviews and personal accounts. Any information obtained from confidential sources has been corroborated by at least two independent sources.
This timeline will be continually updated.
---
Timeline Last Updated: Thursday, June 14th, 2018 at 11:21 a.m.
---
2008
DelTondo's friends tell the Beaver Countian that she worked for a year as a permanent second- and third-grade substitute teacher in the Aliquippa School District.
DelTondo's mother, Lisa, says it was there she first encountered Sheldon Jeter Jr., then an elementary student:
"She never had him as her own student, that was another lie. He was one of a group of boys there whose teacher used to say, 'If you're good today you can go down the hall to see Miss D. after class.' They thought she was beautiful because she was."
An incident involving Jeter Jr. many years later would become part of a story told by news outlets around the world.
2010-2017
DelTondo's short life began unraveling as her relationship with Frank Catroppa, 36, fell apart, her mother believes.
Catroppa says later during press interviews the two had a relationship for about eight years in total. DelTondo's friends say it had been on-again/off-again.
The couple was engaged during a trip to Paris in June 2015. Wedding plans informally came to an end in October 2015. The engagement formally ended on Valentine's Day 2016, when DelTondo returned her ring to Catroppa.
The two remained friendly and continued speaking into October 2017.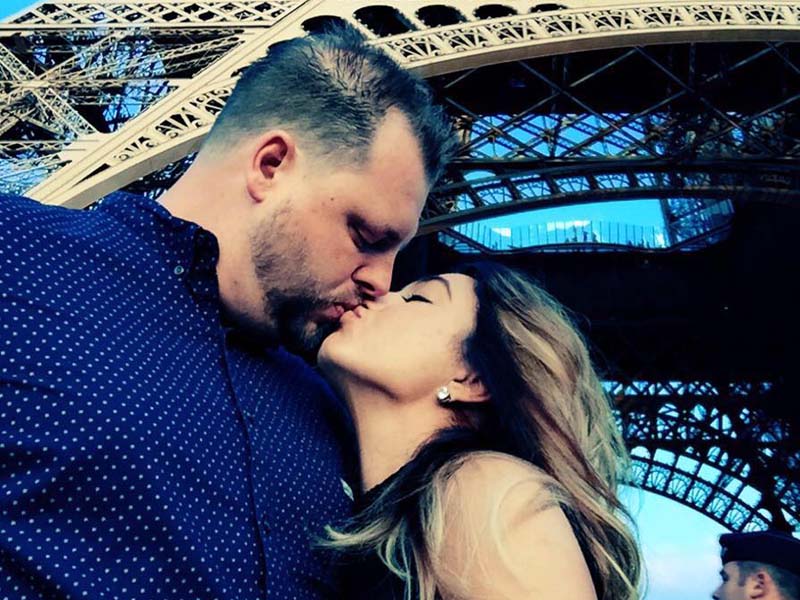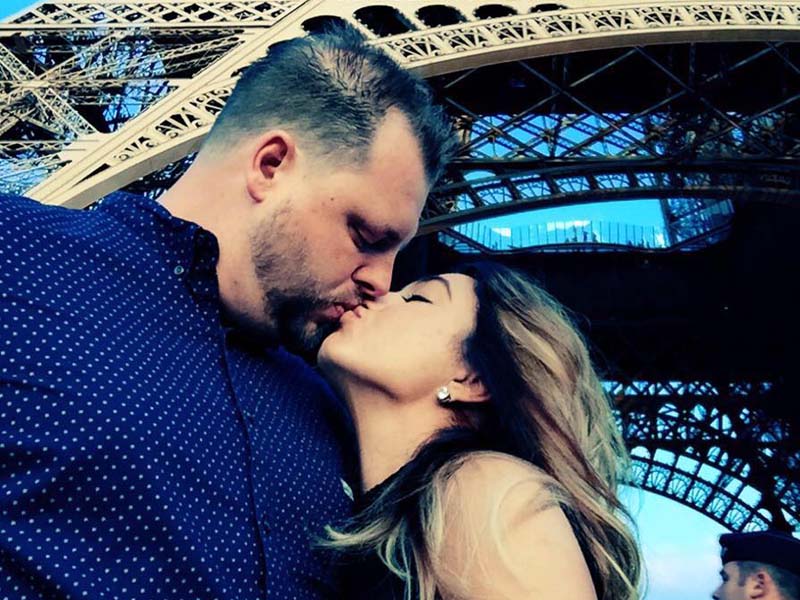 FEB. 6, 2016
Aliquippa Police Sgt. Kenneth Watkins and Officer Fran Conkle find DelTondo with Jeter Jr., 17 at that time, at 1:52 a.m. sitting in a steamed-up parked car in the area of the old Aliquippa hospital.
Police allege DelTondo told them the teen was her former student who was upset and had called her because he needed to talk. Police say she tells them she doesn't want her fiancé, Catroppa, to know where she was because he would get angry.
Police file no incident report and no charges.
APRIL-MAY, 2017
A report is created about the incident, which occurred more than a year earlier. Police Chief Donald Couch later tells the media it was done "in case someone got wind of it."
Footers on all the information indicate the reports were printed out on May 2, 2017 at 3:11 a.m.
OCT. 26, 2017
An anonymous email containing the incident report and alleging a police coverup goes out to a number of people, including DelTondo's employer (the Pennsylvania Cyber Charter School in Midland), county and state agencies, media outlets including the Beaver Countian, and her friends.
The email includes sensitive personal information from state and federal databases available only to law enforcement, and strictly forbidden to be released to unauthorized individuals. Among the information are Social Security numbers, birth dates, signature images, telephone numbers and home addresses.
Couch later claims to the press that confidential information about DelTondo had been handed out in error, along with the incident report, to a member of the public when requested. Couch refuses to name the person.
Aliquippa police reiterate that an investigation of the incident involving DelTondo and Jeter Jr. revealed no wrongdoing and no charges were filed.
OCT. 27, 2017
A second anonymous email is sent to the Beaver Countian alleging, "The reason this report was not filed in February 2016 with the Aliquippa School District, Children and Youth Services and a mandated report to the Department of Education was because it was an attempted cover up."
NOV. 6, 2017
DelTondo is placed on administrative suspension with pay from her job pending an investigation by the Pennsylvania Department of Education. PA Cyber Charter School says Jeter Jr. was not a former student there.
DEC. 8-12, 2017
The Beaver Countian publishes an extensive investigative report revealing the leak of the sensitive justice network files by the Aliquippa Police Department:
Investigative Report: Sensitive Justice Network Info Leaked Out Of Aliquippa Police Department
In reaction to that report, the Pennsylvania State Police Beaver Barracks in Brighton Township opens a criminal investigation into the leak by Aliquippa police. Beaver County Emergency Services Director Eric Brewer confirms to the Beaver Countian that his agency is cooperating with the criminal investigation.
Pennsylvania State Police Open Criminal Investigation Into Aliquippa Police Department
A parallel Justice Network (Jnet) administrative investigation is launched by state police out of Harrisburg.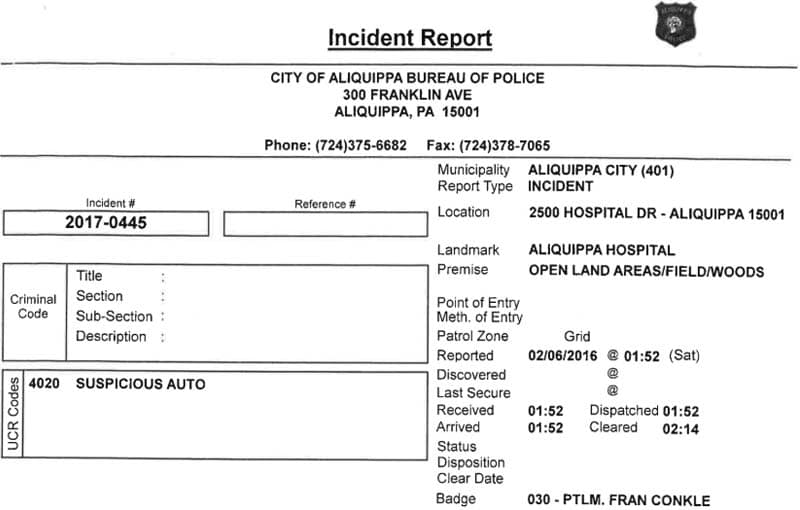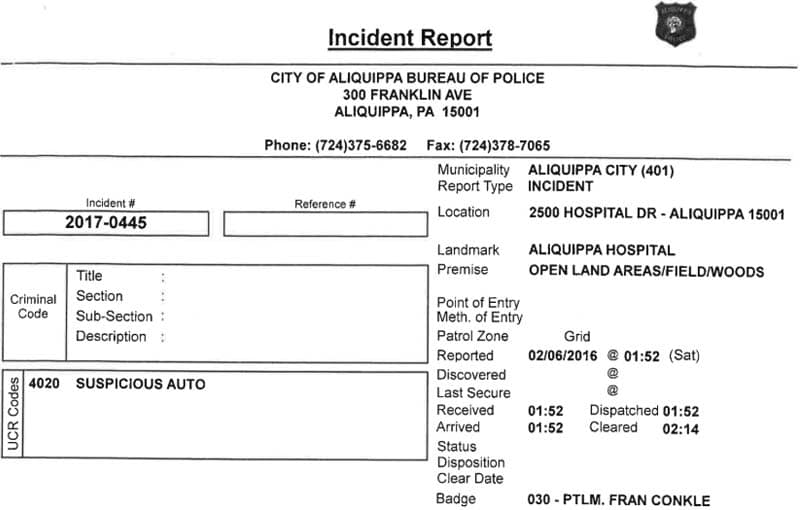 STARTING IN DECEMBER 2017
DelTondo begins speaking with the Beaver Countian as a confidential source. She says she is cooperating with state police and the Organized Crime Section of the state Attorney General's Office. She also tells the Beaver Countian that she had begun receiving a series of death threats and she fears for her life.
According to a later affidavit filed by police as part of the search warrant for Jeter Jr.'s home, it is also alleged that in December 2017 that DelTondo began a "serious relationship" with Rashawn Bolton, 31, Jeter Jr.'s half brother.
FEBRUARY 2018
State police in Harrisburg conclude their administrative investigation into the Aliquippa Police Department. The department is given administrative sanctions, including a probationary period.
The criminal investigation into the Aliquippa police remains open.
FEB. 8, 2018
The Beaver Countian learns from multiple confidential sources that Aliquippa Mayor Dwan Walker is refusing to speak with state police as part of its investigation of the City of Aliquippa and its police department.
Aliquippa Mayor Dwan Walker Refusing To Cooperate With State Police Investigators
FEB. 12-16, 2018
The Pennsylvania Statewide Investigating Grand Jury hears testimony about alleged corruption in Beaver County, according to multiple confidential sources.
Statewide Grand Jury Convening Next Week On Alleged Corruption In Beaver County
MARCH 2, 2018
The state police execute a search warrant at Aliquippa City Hall and seize documents and computers, including those from Walker and City Administrator Samuel Gill.
Six of the eight pages of the search warrant are sealed and part of a grand jury investigation, according to then-State Police Lt. Eric Hermick.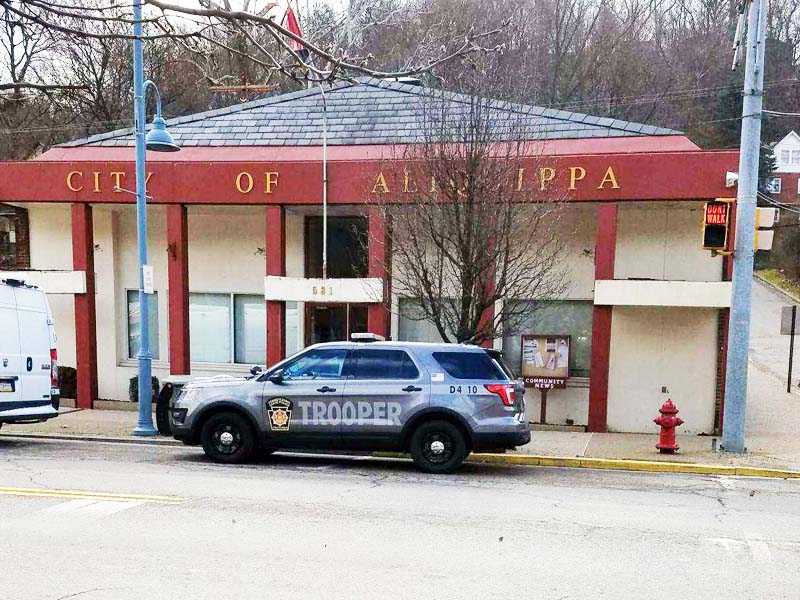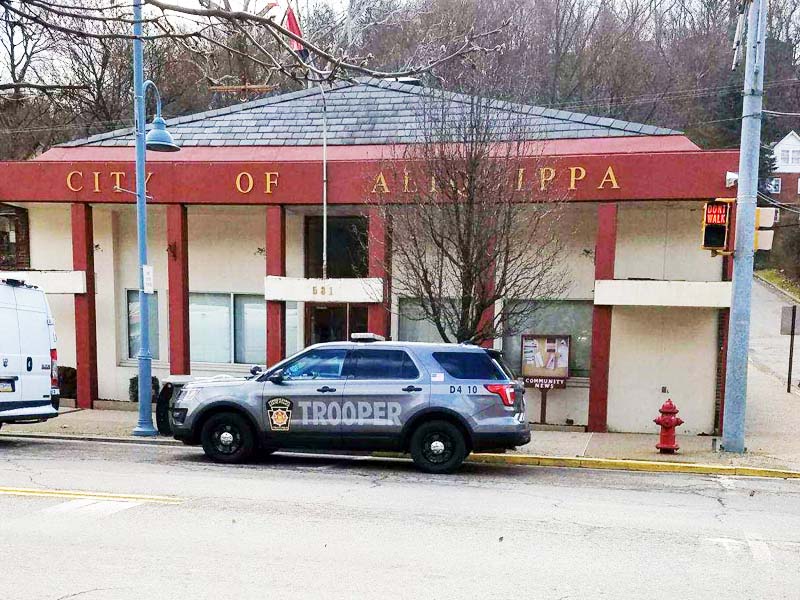 MAY 13, 2018
DelTondo is shot multiple times and killed in her parents' Aliquippa driveway at 10:45 p.m.
Police say she'd been out for ice cream just prior to the shootings with the minor daughter of city Police Sgt. Watkins and Tyrie Jeter, 26, Jeter Jr.'s brother.
MAY 14, 2018
Aliquippa police execute a search warrant for Jeter Jr.'s cell phone, call records and geolocation data.
The Beaver Countian publishes a report revealing that DelTondo had been interviewed by state law enforcement and was a confidential journalistic source for the Beaver Countian.
Woman Murdered In Aliquippa Was A Beaver Countian Source Who Had Assisted State Police
MAY 14-15, 2018
Aliquippa Police Capt. Robert Sealock sends a letter to Couch, alleging that Watkins acted unprofessionally and could have contaminated the DelTondo crime scene. Sealock writes that Watkins was off-duty and didn't listen to other officers telling him to stay out.
Couch puts Watkins on paid administrative leave to "preserve the integrity of the case" because of his daughter's association with it.
Aliquippa Police Chief Seeks Administrative Leave For Officer Following Deltondo Murder
Aliquippa Police Say Deltondo Murder Crime Scene "Could Have Been Contaminated" By One Of Their Officers
MAY 16, 2018
DelTondo's former fiancé Catroppa meets with members of the press, including the Beaver Countian. The businessman once nicknamed the "Wolf of Aliquippa" tells reporters, "When you're with somebody for eight years, that's quite some time. You just hope to see that they at least get justice. It's a sad, sad case."
His attorney Stephen Colafella adds, "We wanted to be very, very, clear publicly that Frank Catroppa has absolutely nothing whatsoever to do with what happened."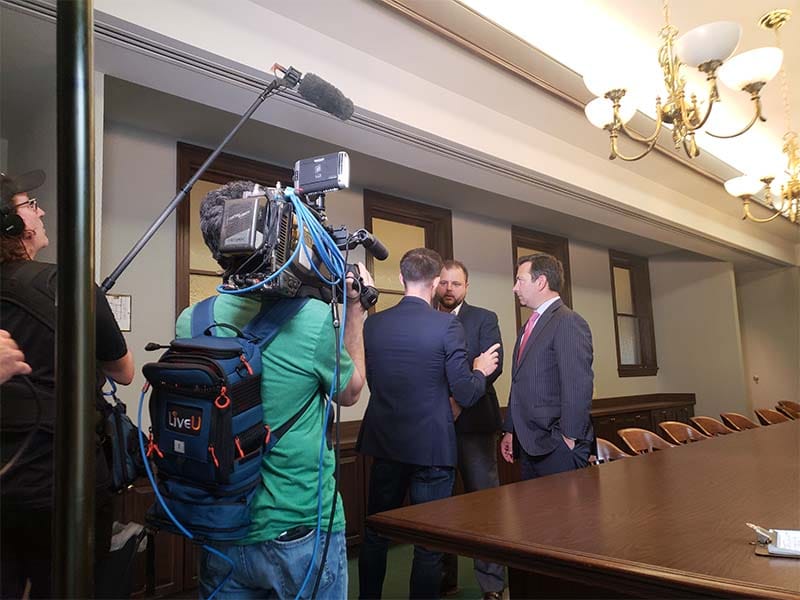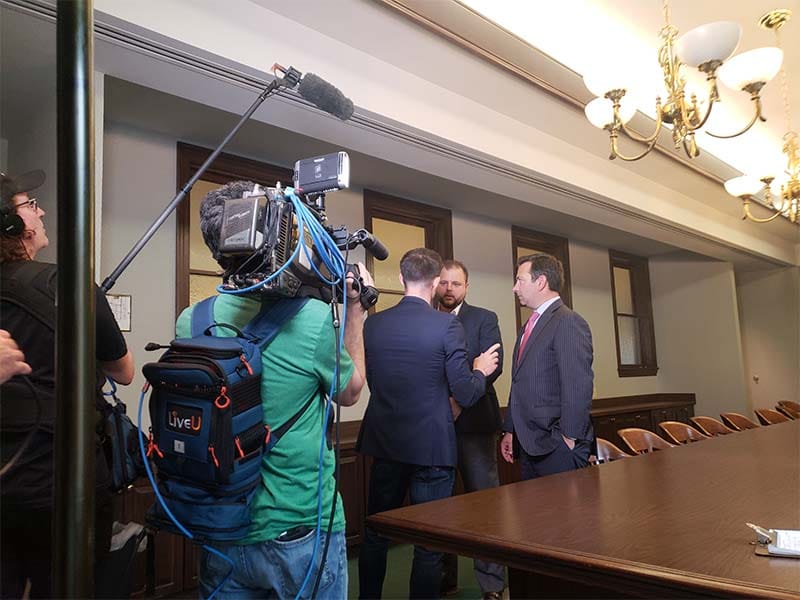 MAY 17, 2018
Aliquippa police execute another search warrant at Jeter Jr.'s home and remove bags of evidence. The search warrant alleges that DelTondo was in a relationship with Jeter Jr.'s brother, Bolton, for the last six months.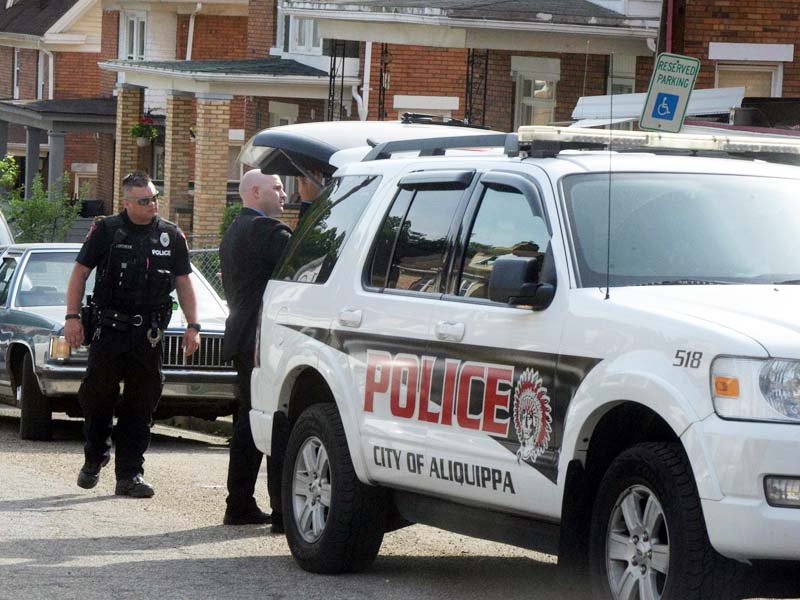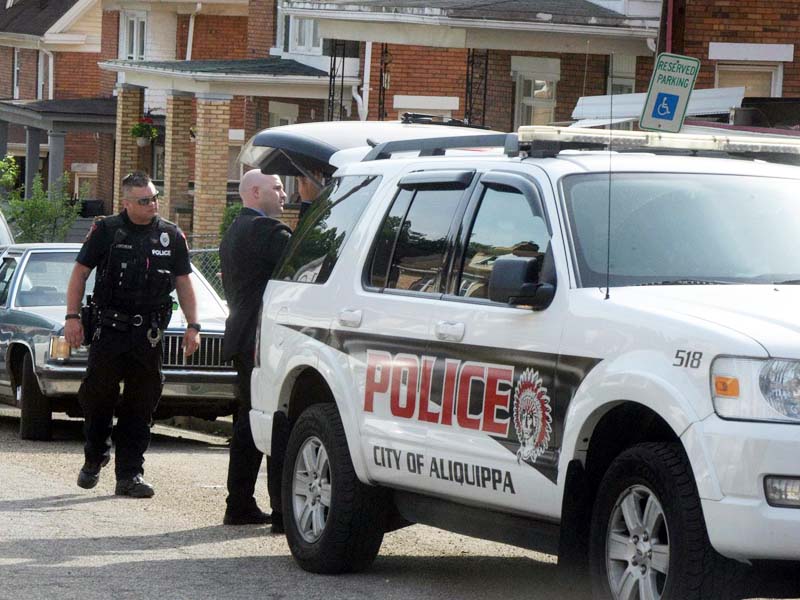 Michael F. Santicola, the attorney of Jeter Jr., now 20, tells the media that DelTondo and his client also had an on-again/off-again romantic relationship. Santicola says Jeter Jr. had nothing to do with DelTondo's murder.
MAY 18, 2018
DelTondo's mother, Lisa, speaks out for the first time since her daughter's murder in an exclusive interview with the Beaver Countian.
"She looked very angry in the coffin," an emotional Lisa says. "She always had a big white toothy smile on her face in life, so to see her look that angry was very hard. Very hard."
A Mother's Grief – Slain Aliquippa Teacher Was "Scared Of Everyone" Following Threats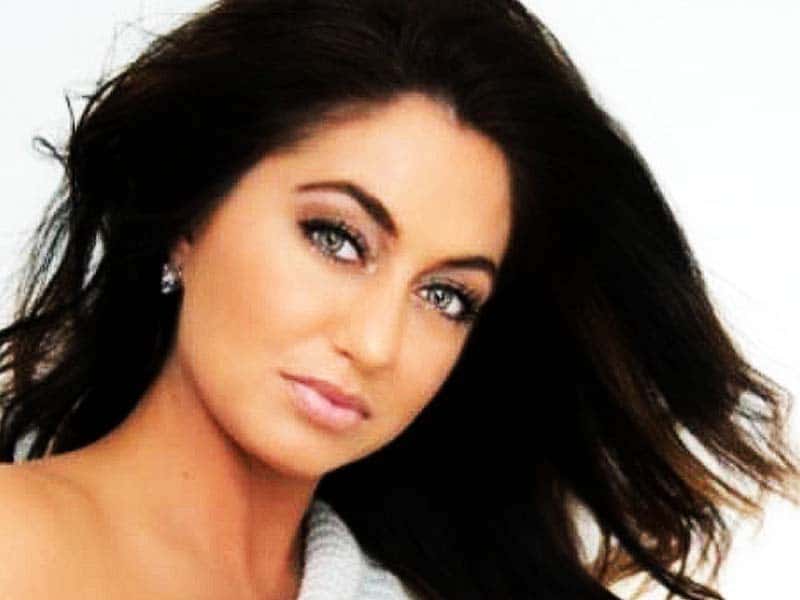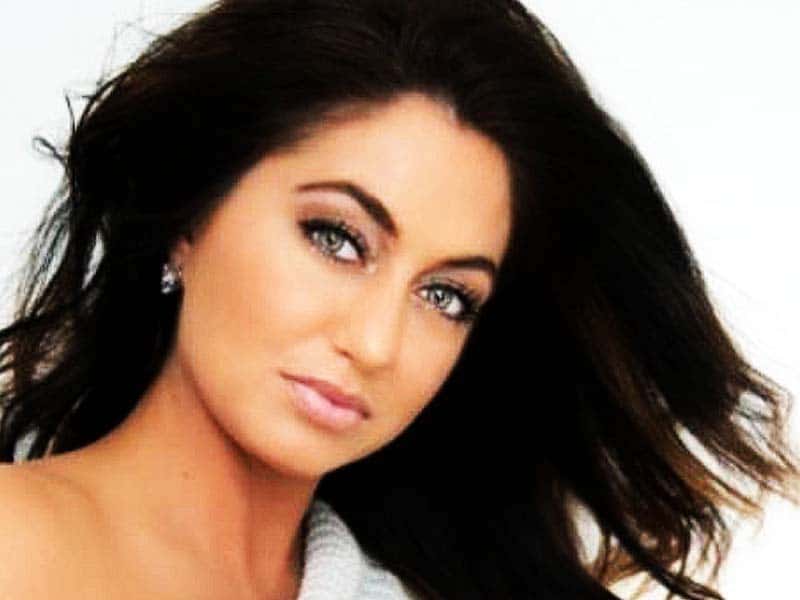 MAY 21, 2018
State police indirectly confirm to the Beaver Countian that an investigation into possible Aliquippa police corruption remains ongoing, contradicting Beaver County District Attorney David Lozier's previous statements to other media outlets.
EXCLUSIVE: State Police And Witnesses Contradict Statements By District Attorney About Ongoing Investigations
City police execute a search warrant for Facebook data from Stephanie Watkins, the wife of police Sgt. Watkins and mother of the girl who was with DelTondo shortly before her death.
The media learns that police executed additional warrants for Stephanie Watkins' daughter, Jeter Jr., and Rachael DelTondo, including the search of Facebook private messages, wall postings, friend listings, future and past events, video listings, status updates, shares and other information for days before and after the murder.
MAY 23, 2018
A judge orders further search warrants issued in the case will be sealed at the request of police.
DelTondo's mother, Lisa, says that Jeter Jr. was "obsessed" with her daughter, and wanted to marry her. Before her death, DelTondo also told the Beaver Countian she had no intimate relationship with Jeter Jr.
Jeter Jr.'s attorney, Santicola claims they had a sexual relationship and calls her a "frequent flier."
EXCLUSIVE: DelTondo's Mother Says Young Man Was "Obsessed" – His Attorney Says It Wasn't About Love
MAY 28, 2018
Lisa DelTondo calls for an outside agency to investigate her daughter's murder.
Mother Of Rachael DelTondo Renews Calls For Outside Agency To Investigate Her Daughter's Murder
MAY 29, 2018
The Beaver Countian reveals that multiple subpoenas were served for the state grand jury investigating corruption in Beaver County, and specifically in Aliquippa.
GRAND JURY ACTION! Subpoenas Served In County Corruption Probes – Aliquippa On The Hot Seat!
JUNE 2, 2018
DelTondo's mother, Lisa, says she's told by county detectives that it may be months before an arrest occurs in her daughter's death.
It Could Be Months Before An Arrest Is Made In Rachael DelTondo Homicide Investigation
JUNE 6, 2018
Aliquippa Council unanimously votes to put Police Chief Couch on paid administrative leave. Councilman Matthew Mottes says he has been cooperating with state investigators and says he has firsthand knowledge that Couch is a subject in a state police investigation.
Assistant Police Chief Joseph Perciavalle is named acting chief, and says he plans to recuse the city department from DelTondo's murder investigation and seek help from the state police.
Aliquippa Police Chief Placed On Administrative Leave – Target Of State Police Investigation
Aliquippa Councilman Accuses City Solicitor Of Misleading The News Media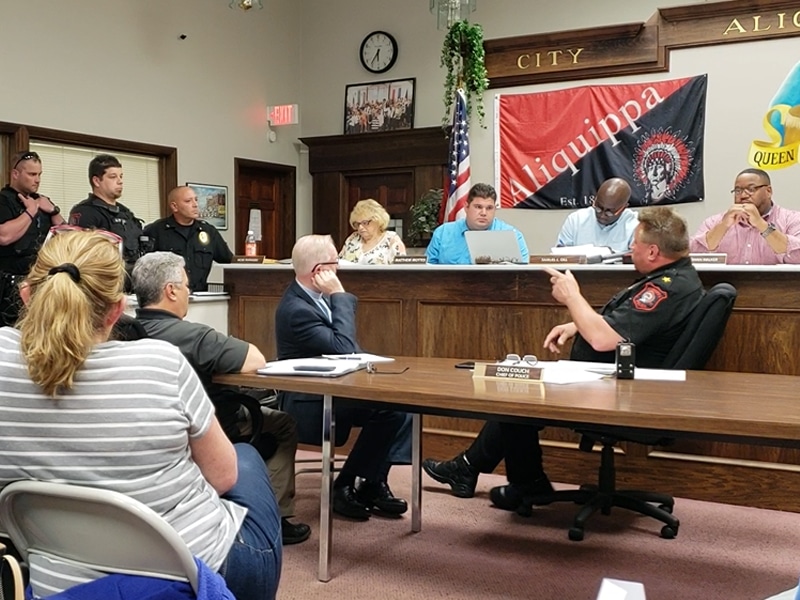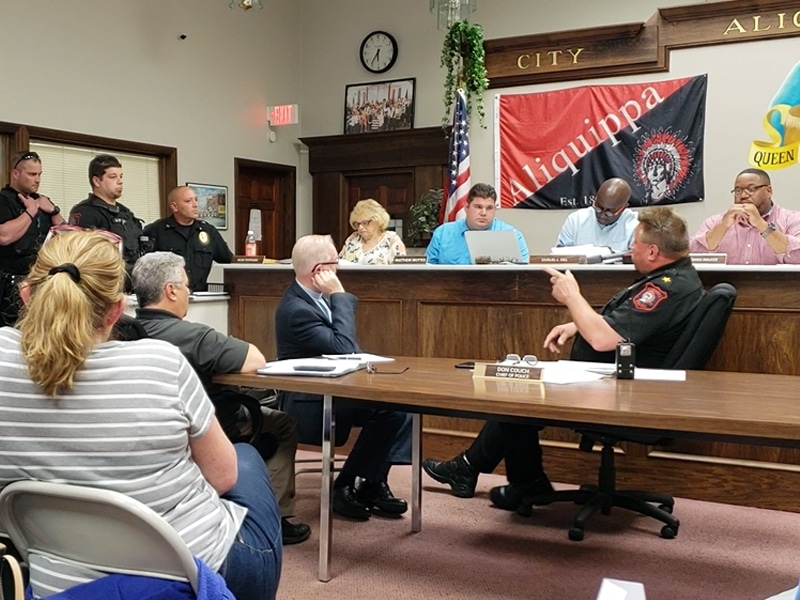 JUNE 8, 2018
Acting Aliquippa Police Chief Perciavalle is arrested and charged by Beaver County Detectives on charges of felony distribution of sexually explicit material to a minor, felony unlawful contact with a minor for sending obscene material, and misdemeanor corruption of minors.
Perciavalle is accused of sending an obscene text message to a minor, who sources say is the 17-year-old daughter of Aliquippa Sgt. Watkins. The smartphone the messages were allegedly found on was confiscated from Watkins' daughter as part of DelTondo's murder investigation.
Perciavalle leaves on vacation when this happens. Council is expected to take action on his official status June 15.
Acting Aliquippa Police Chief Joe Perciavalle Arrested By Beaver County Detectives
EXCLUSIVE: Acting Aliquippa Chief Says Txt Msg Was An Accident – Calls His Arrest By DA's Office Retaliation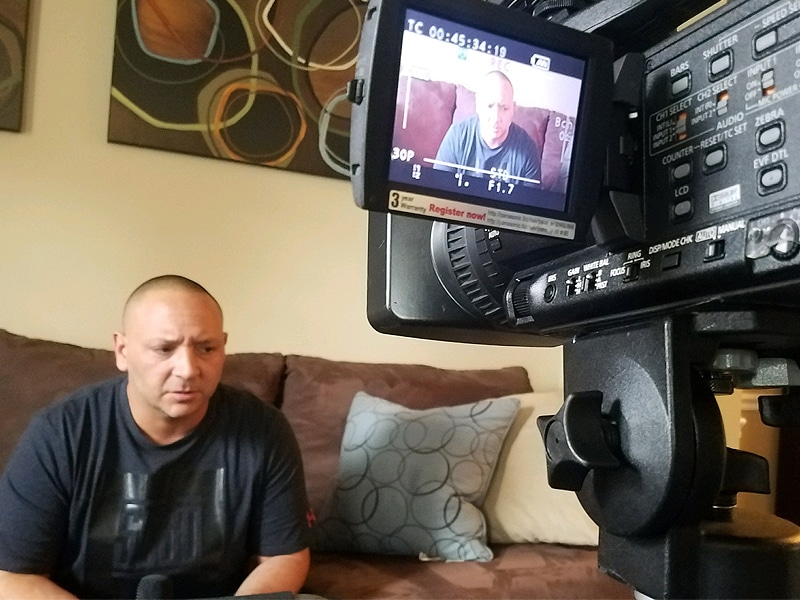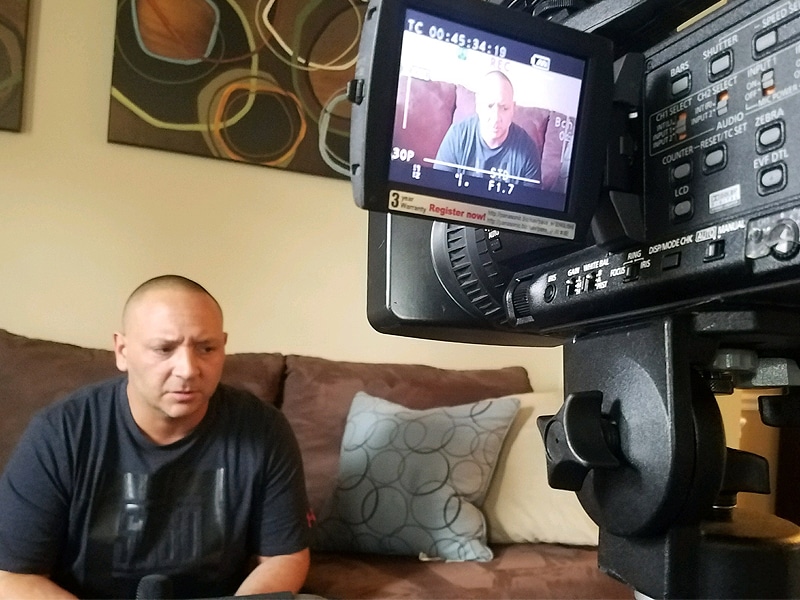 JUNE 9, 2018
Aliquippa Council names Capt. Robert Sealock its second acting chief of police.
City Of Aliquippa Appoints Its Second Acting Police Chief In Less Than A Week
JUNE 12, 2018
It's revealed that Aliquippa Police and Beaver County Detectives, at the direction of DA Lozier, searched the Beaver County jail cell of Wayne Cordes, who is awaiting trial on unrelated charges.
Cordes had previously told the Beaver Countian that he received a letter a few days after DelTondo's death that allegedly contained details of how she died.
County detectives also raided the office of Cordes' defense attorney, Gerald Benyo Jr., and he was placed under a gag order regarding the DelTondo case. Both raids were conducted with sealed search warrants.
EXCLUSIVE: Mysterious DelTondo Murder Letter Leads To Raid Of Attorney's Office – Court Gags Defense Lawyer
JUNE 13, 2018
Acting Aliquippa Police Chief Robert Sealock recuses the department from the DelTondo murder investigation and planned to contact the state police.
Acting Police Chief Sealock Removing Aliquippa From DelTondo Homicide Investigation
Cordes' defense attorney files a motion asking for sanctions against DA Lozier, claiming Cordes' Constitutional rights and state laws were violated in the jail cell search.
Defense Attorney Seeks Sanctions Against District Attorney Lozier Over DelTondo Murder Letter Raid