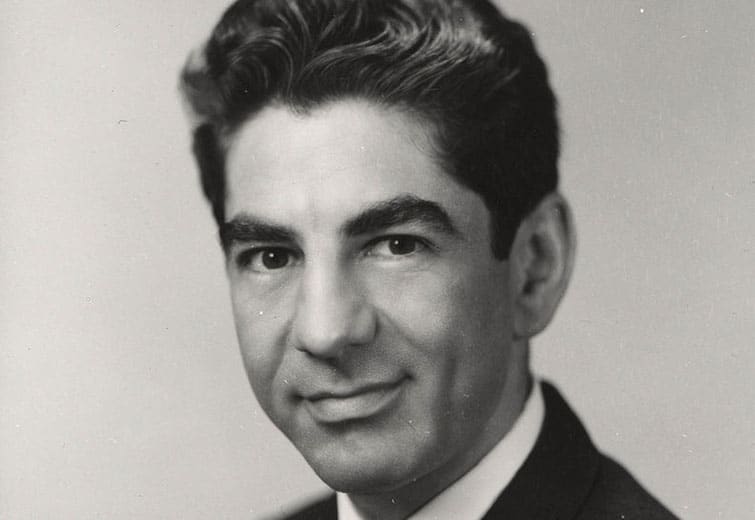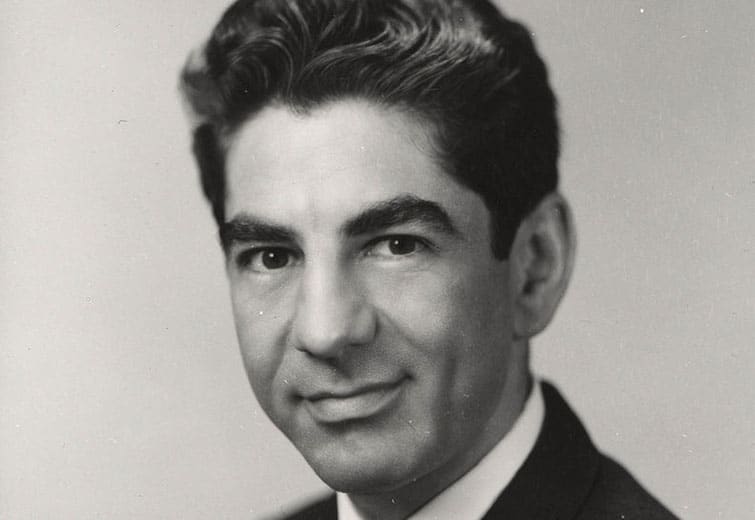 He issued what may be the most profound and iconic warning ever proclaimed by America's top doctor, "The surgeon general has determined that smoking is hazardous to your health" — words that would eventually cost him his job. West Aliquippa native and former United States Surgeon General Dr. Jesse Leonard Steinfeld passed away on Tuesday at the age of 87.
Jesse Steinfeld was born in West Aliquippa on January 6, 1927. Born of Jewish immigrants from Hungary, Steinfeld's parents ran a small hardware supply store in the town. Their son would go on to live an American dream.
Steinfeld received his bachelor's degree from the University of Pittsburgh in 1945 and his medical degree from Western Reserve University in 1949. He interned at Cedars of Lebanon Hospital in Los Angeles and completed his residency at the University of California, San Francisco.
Dr. Steinfeld's career advanced quickly. By 1968, Steinfeld was working as the Associate Director of the National Cancer Institute. The following year he was named Deputy Director. Later that same year, he was appointed Deputy Assistant Secretary for Health and Scientific Affairs, and on December 18, 1969 President Richard Nixon named him Surgeon General of the United States.
Steinfeld most famously used his public voice as Surgeon General to raise awareness about the dangers of smoking, making him a target of the powerful tobacco lobby. It was Dr. Steinfeld who changed cigarette package labels to ominously warn: "The surgeon general has determined that smoking is hazardous to your health."
As a prior cancer researcher and professor at USC Medical School, Surgeon General Steinfeld issued groundbreaking reports on the hazards of smoking which would prove decades ahead of their time. In a 450 page report he published in 1971 titled "The Health Consequences of Smoking," Dr. Steinfeld argued for restrictions on smoking in public to protect people from secondhand smoke, and promoted bans on smoking in restaurants, on airplanes, and in movie theaters.
Steinfeld's report linked smoking to coronary artery disease, the very condition which took his own father's life – he had been a heavy smoker before dying of a heart attack at a young.
Along with campaigning against the use of tobacco, Steinfeld also spent his time in office arguing another controversial position for its day, that violence on television has a bad influence on children.
Dr. Steinfeld was forced to resign as Surgeon General when President Nixon began his second term — Steinfeld would later say it was his work publicizing the dangers of smoking which caused the President to ask for that resignation. He became the first Surgeon General ever forced out of office.
"Dr. Steinfeld used the office of the Surgeon General to call attention to the dangers of second-hand smoke and was ahead of his time in calling for bans on smoking in public places, paving the way for tobacco-control policies in years to come. He also discouraged those close to him from smoking by making symbolic gestures such as replacing ashtrays with signs that read 'Thank you for not smoking'," said Acting Surgeon General Rear Admiral Boris Lushniak in a statement provided to the Beaver Countian by his office. "The nation and the world will mourn the loss of a courageous leader and pioneer for public health."
Dr. Jesse Leonard Steinfeld is survived by his wife of 61 years Gen Steinfeld, his three daughters, Mary Beth Steinfeld, Susan Steinfeld, and Jody Stefansson, and two grandchildren, all of whom reside in California.
Biographical information contained in this report courtesy US Department of Health & Human Services