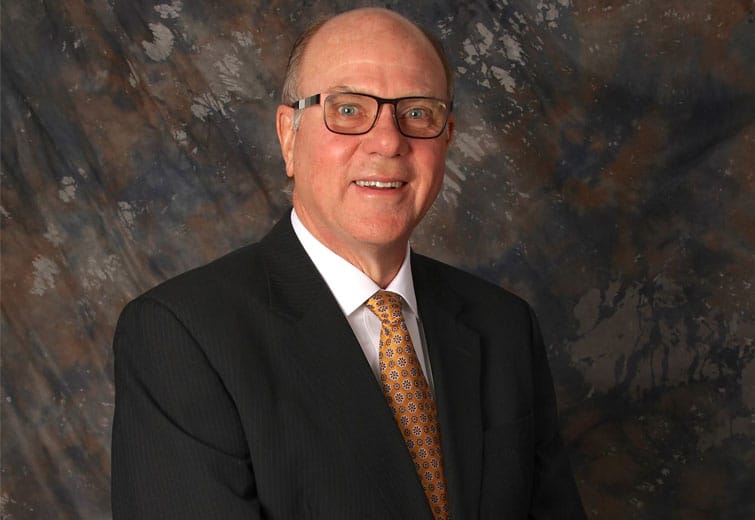 A retired businessman from Hopewell Township will be running as a Republican to taken on incumbent Democratic County Treasurer Connie Javens.
The Beaver Countian received the following release from Thomas Leydig formally announcing his candidacy:
Thomas J. Leydig, a well-known Hopewell Twp. man with extensive business and financial experience, has announced his intentions to run for the position of Beaver County Treasurer. 
In announcing his intentions to run for the position, Leydig emphasized his experience as a business executive in the area and also his extensive involvement in community, college and hospital boards.  A Republican, Leydig also noted that he is not a politician and will bring independent thinking that "is only beholden to the people of Beaver County."
"I want to run for office to offer an opportunity to change politics in Beaver County," he said shortly after filing for the office.  "New ideas and a new way of professionalization and personalizing the operation will benefit the citizens I serve.  I intend to bring sound business and financial principles to the office, coupled with a transparent and open office door for the citizens I serve.  I am confident my business management background and my knowledge of the people of this area will allow me to take this office to a new level of service to the citizens of Beaver County."
Leydig, 56, also said that if elected he would only serve a maximum of three terms because he supports the concept of new ideas and continuing choices for the voters.  "New ideas and bold, creative energy best serve the public trust", he said. "I believe that is best whether on a local or national level.  I can assure you I will keep that promise." 
Leydig is the former owner and successful operator of The New Honda City and The New Nissan City automobile dealerships in New Castle, Pa. which he headed up for 16 years.  Prior to purchasing the dealerships, he was involved in sales to automobile dealerships and also involved in a new insurance agency.
He earned a BA in Economics from Washington & Jefferson College where he met his wife, Cheryl Medich Leydig of Aliquippa, to whom he has been married the past 33 years.  He has served as the President of the General Alumni Association of W&J, and presently is a member of the Board of Trustees of his alma mater.  Additionally, Tom is a member of the local Heritage Valley Health System Board of Directors, and also serves on the Heritage Valley Beaver Foundation Board where he was its Chairman for three years. 
While involved in the automotive business, Leydig was a member of the Pennsylvania Automotive Association Board of Directors representing parts of Beaver, Lawrence and Butler counties.  He served on that Board's Executive Committee and as the State's Secretary and Treasurer.  He also was Chairman of the Legislative Committee.  He also served on the Honda Triad Board.
In announcing his candidacy for Treasurer, Leydig said he will run a vigorous and transparent campaign that will feature numerous one-on-one discussions and open dialogues with the voters of Beaver County.  "I am offering a clear choice for a change of politics of the past.  I believe my actual business and executive management experience will bring a new level of success to the Office of Treasurer." 
Tom is an active member of St. Elijah Serbian Orthodox Church.
Nick Kosanovich Jr. is serving as the Treasurer of "Friends of Tom Leydig".
Thomas Leydig on Facebook | Thomas Leydig's Campaign Website