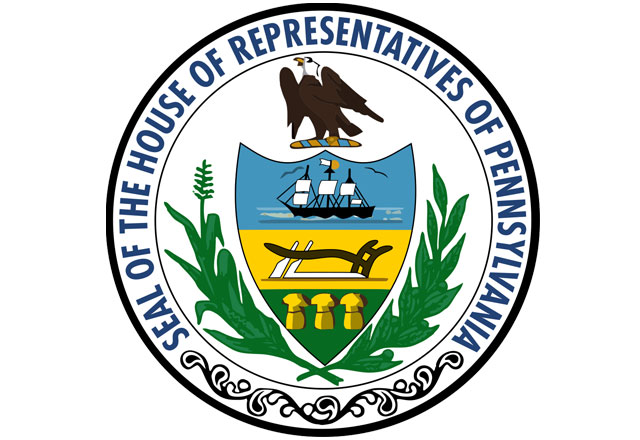 Two local State Representatives are calling on the Pennsylvania Attorney General and Auditor General to investigate the Beaver County Tax Claim Bureau.
Representatives Jim Christiana (R-Beaver) and Jim Marshall (R-Big Beaver) sent letters to Attorney General Kathleen Kane and Auditor General Eugene DePasquale last week asking their offices to investigate possible conflicts of interest within the Tax Claim Bureau. The move follows an investigative report by the Beaver Countian which first revealed that Joan Unis, owner of the politically influential Unis Demolition in Aliquippa, owes approximately $500,000 in unpaid property taxes that the county never attempted to collect (including municipal, school, and county tax) originating back to the 1990s.
"Recent news reports from Beaver County have indicated certain county vendors and political allies have avoided property tax bills for decades — due to either poor job performance by government officials or potential favoritism through the county assessment office," wrote Christiana and Marshall. "After our public criticism of this matter, we have received several calls, e-mails, and correspondence from local leaders who have cited direct knowledge of additional favoritism. It was also brought to our attention that at least one employee in the county assessment office is a paid tax collector as well as an employee of Commonwealth Realty."
"Statements of financial interest and the media indicate that the Chief County Assessor, who also oversees the tax claim bureau and is responsible for sending out delinquent tax notices, is a partner at Commonwealth Reality," the letter continues. "At a minimum, this has the perception of several conflicts of interest, and brings into question an abuse of office, and/or an abuse of responsibilities of the tax claim bureau and county assessment office. We are writing this letter to bring this matter to your attention and to request your office to look into the actions of the Beaver County assessment office and tax claim bureau."
Beaver County Commissioners met with Chief County Assessor Michael P. Kohlman following reports by the Beaver Countian, and have subsequently begun instituting several procedural changes within the office. The county is now preparing to auction off dozens of properties owned by the Unis family.
The investigative report by the Beaver Countian triggered a series of public accusations being made between Democratic Commissioner Joe Spanik and Republican Commissioner Dennis Nichols, with both men implying the other may have been receiving kickbacks from various county vendors.
An attorney representing the Unis family has not returned messages seeking comment.