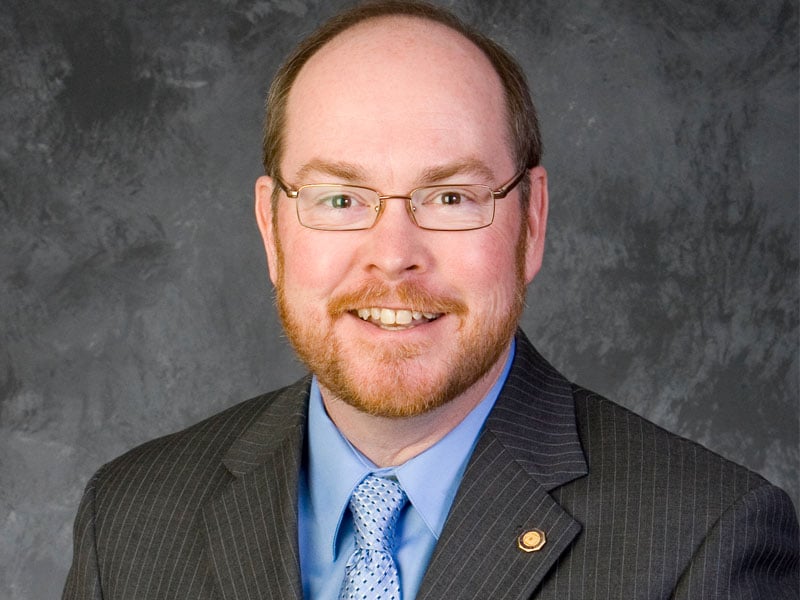 State Representative Jim Marshall (R-Beaver/Butler) has issued a co-sponsorship memorandum seeking support in Harrisburg for a proposal to give Sheriffs and their Deputies full law enforcement powers.
Representative Marshall — whose brother-in-law is part-time Beaver County Sheriff's Deputy Steven Montani — issued the following memorandum to his colleagues in the State House on January 25th:
"I plan to introduce legislation to amend Title 42 of the Pennsylvania Consolidated Statues, the Judicial Code, to vest Sheriffs and Deputy Sheriffs with the same power to enforce the laws of the Commonwealth as currently possessed by municipal police officers.
"For many years and through numerous court cases, the authority, powers and duties of the Sheriffs and Deputy Sheriffs of Pennsylvania have been questioned and challenged. This proposal will delineate those issues.
"Please join me in co-sponsoring this legislation. If you have any questions, please do not hesitate to contact me."
The proposal by Representative Marshall comes at a time when Beaver County Sheriff Tony Guy has been facing budget constraints and criticisms from the Board of Commissioners, who say Guy has been attempting to overreach his statutory authority by inserting himself and his Deputies into functions that are outside the scope of his office.
Under the Pennsylvania County Code, the Sheriff's Office is considered an arm of the courts, and unlike police officers, Sheriff's Deputies do not have any investigative powers. The job functions for Sheriff's Offices in Pennsylvania include providing courtroom security, transporting prisoners, serving civil papers for the court and executing warrants.
Prior proposals to give Sheriffs full law enforcement powers have been met with wide-spread resistance. Statewide law enforcement organizations have previously released statements against the initiative, including the Pennsylvania State Troopers Association, the Chiefs of Police and District Attorneys Associations.
The Pennsylvania District Attorneys Association has previously taken a position that it would be more beneficial to have local police departments consolidate into regional forces than to authorize Sheriff's Offices as additional law enforcement agencies.
Back in 2013, Representative Jim Marshall proposed legislation which would have allowed Sheriff's Deputies to contract out their official services to private corporations. Marshall's proposal came at a time when the Board of Commissioners was engaged in litigation against then-Sheriff George David, who was found to have violated provisions of the Pennsylvania County Code by ordering his Deputies to provide security to companies like Cinemark and industrial properties owned by local real estate tycoon CJ Betters. Marshall's measure failed to garner support.
An attempt by Sheriff Tony Guy to promote Deputy Steven Montani to full-time status was blocked last year by County Commissioners, who refused to sign paperwork approving payment for the move, and then voted as members of the County Salary Board to eliminate the office's vacant full-time positions.
See Also: Editorial: Sheriff Tony Guy Will Ruin The Republican Party The Same Way Sheriff George David Destroyed The Democrats