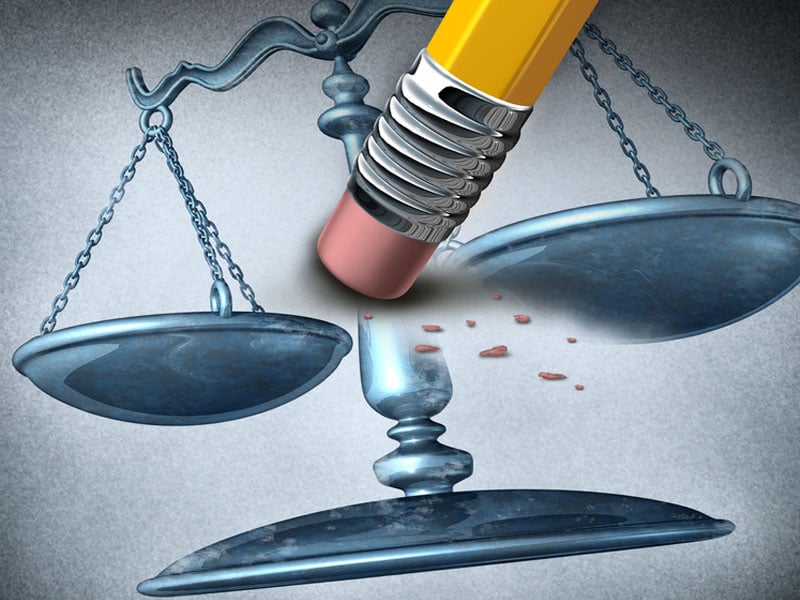 The Pennsylvania Court of Judicial Discipline issued an order yesterday suspending Ambridge Magisterial District Judge Andrew Hladio from the bench for the second time. Hladio's suspension comes after the Judicial Conduct Board filed a new round of charges against the judge earlier this month, alleging he retaliated against witnesses who testified against him earlier this year.
The order by the Court of Judicial Discipline specifies that Hladio will be payed while suspended from the bench and is to continue receiving his medical benefits.
District Judge Hladio was first suspended from the bench in February as part of an emergency order issued by the Court of Judicial Discipline that came in reaction to a 52-page complaint filed against him by the Judicial Conduct Board. State investigators allege that Hladio violated standards of conduct for District Judges and the Pennsylvania Constitution by repeatedly making inappropriate advances towards clerks in the court system; Hladio allegedly continued those unwanted advances even after being rebuffed by the women and reprimanded by court administrators and higher ranking judges.
The Court of Judicial Discipline lifted its suspension of District Judge Hladio in June, even though the charges filed against him are still pending trial.
The Pennsylvania Judicial Conduct Board filed a new round of formal charges against Hladio on October 11th, alleging the judge has been retaliating against witnesses from the previous complaint.
The court has now consolidated the two cases; Judge Hladio could face a public trial before the Court of Judicial Discipline if he chooses to defend against all of the allegations. If the Court determines the allegations against him have been proven by clear and convincing evidence, a Sanctions Hearing would then be held to determine what discipline should be imposed, which could include his removal from office.
The Pennsylvania Court of Judicial Discipline's order suspending District Judge Hladio for the second time can be read here in full.