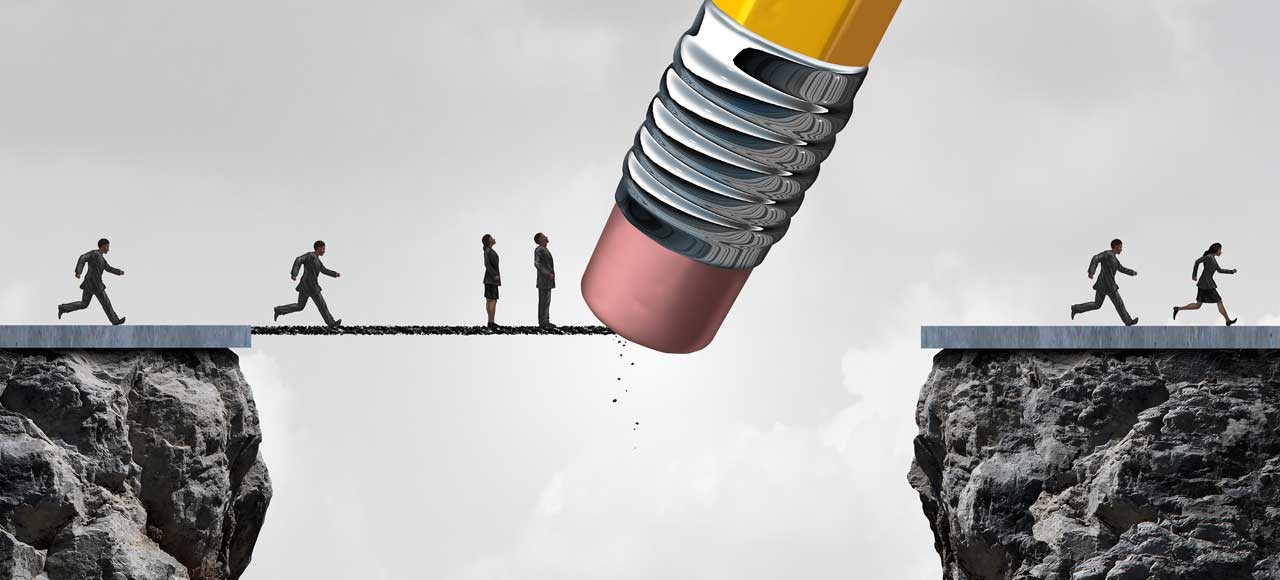 The prior Beaver County Board of Commissioners ordered an outside law firm that was looking into allegations of underpayments and other financial improprieties involving the sale of Friendship Ridge to cease their investigation until after last year's general election was over, multiple independent sources tell the Beaver Countian.
The Pittsburgh law firm of Clark Hill began researching concerns raised by Beaver County Controller David Rossi last August that Comprehensive Healthcare Management Services may still owe the county as much as $1.4 million from their purchase of Friendship Ridge. Clark Hill was the law firm contracted by the county to help draft a sales agreement for the facility and to assist in the transfer of the public nursing home to its new private owners.
Controller Rossi and Ricardo Luckow (a Certified Public Accountant who worked as an outside consultant for the Controller's Office at the time and now serves as Beaver County Financial Administrator) began expressing frustrations regarding Clark Hill at the end of August, saying the law firm was failing to return their phone calls and emails after being provided with information about the apparent underpayment. Rossi complained about the lack of communications from Clark Hill to Beaver County Solicitor Bernie Rabik, who acts as the county's in-house legal counsel.
It was not until the end of November of last year that Clark Hill started to communicate with the county again in a timely manner about concerns surrounding the sale of Friendship Ridge.
In early January of this year, a confidential source told the Beaver Countian that the reason Clark Hill went silent with the County Controller's Office was because they had been instructed by Commissioner Tony Amadio (who served as Chairman under the prior Board of Commissioner) to cease their investigation into the sale of the facility until after the county's general election took place on November 7th.
The Beaver Countian was unable to publish an article about the revelations at the time because it could not independently verify its source's allegation or find a second source who had first-hand information that Clark Hill had been instructed to halt its work for political purposes.
That changed yesterday, when Clark Hill held a closed-door meeting with county officials to discuss recent revelations surrounding the sale of Friendship Ridge. Several people who attended that meeting spoke to the Beaver Countian individually on condition they not be quoted by name.
"An attorney with Clark Hill told everyone in the meeting that they were told to stop their investigation last year," said one of the meeting's attendees.
"The attorney said county officials did not want anything to get out until after the election," stated a second source who was in the meeting.
According to multiple sources who were in attendance, both Controller David Rossi and Chairwoman Sandie Egley became irate after being informed an investigation had been intentionally stalled for months. Sources say Egley began to question those involved. All sources confirmed the following exchange, independently providing the Beaver Countian with quotations from the meeting which matched nearly word-for-word:
"Who told you to stop investigating," sources say Egley asked an attorney for Clark Hill, who responded, "We got a call from [County Solicitor] Bernie [Rabik]."
Sources say Egley then turned to Solicitor Rabik, asking, "Why did you call them and tell them that." Rabik responded, "I was directed to by the Board of Commissioners," looking at Commissioner Tony Amadio.
Egley then turned to Commissioner Tony Amadio (the only remaining Commissioner from the prior board) asking, "Why did you tell them to stop?"
Multiple sources say Amadio became red-faced and responded, "I don't know."
Attendees of the meeting tell the Beaver Countian that Controller David Rossi berated the attorneys from Clark Hill for stringing him along for months and not informing him that they had been instructed to stop communicating with his office. Sandie Egley became even more agitated according to sources, exclaiming, "You people all make me sick," before storming out of the meeting. Egley did not return.
Revelations about millions of dollars in unilateral withdrawals from county owned bank accounts by Beaver County Treasurer Connie Javens for Friendship Ridge did not become public until after the election on November 7th, when the Beaver Countian published its first investigative report on December 2nd. Javens won her re-election campaign, fending off Republican challenger Tom Leydig by just a 927 vote margin.
Attorneys with Clark Hill told county officials during yesterday's meeting that Treasurer Connie Javens' unilateral withdrawals of funds from accounts for Friendship Ridge were not in accordance with the sales agreement, and that it appears she violated state law by bypassing required authorizations from the Board of Commissioners and County Controller David Rossi.
Clark Hill expressed concerns during the meeting that the Beaver Countian may learn details about what was being discussed and make that information public. The law firm distributed binders during the meeting containing information about their investigation that were each individually numbered, collecting them again at the end of the meeting in an effort to stop information from leaking to this publication.