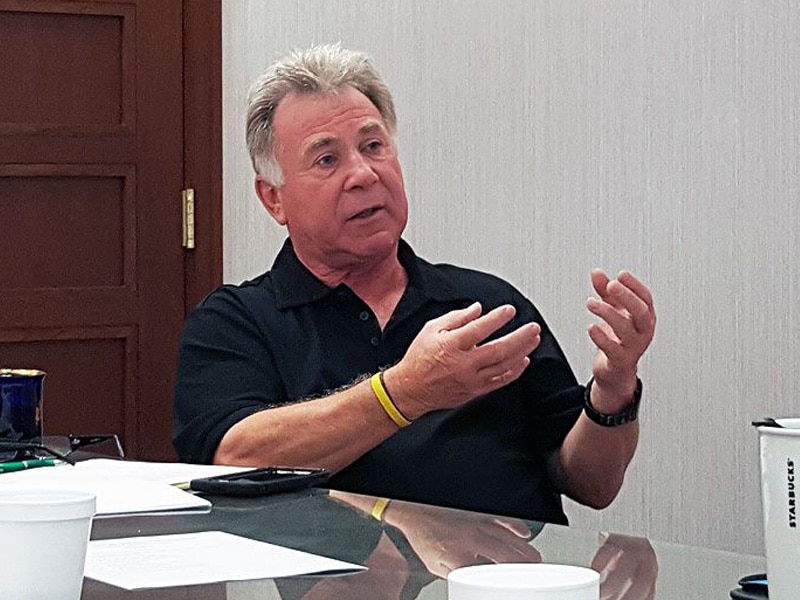 Investigators with the Pennsylvania State Ethics Commission had copies made of over 500 pages of documents from the courthouse last week as part of a long-running investigation into former Democratic County Commissioner Joe Spanik, according to multiple sources.
The Beaver Countian published an investigative report in January of 2016 first revealing a trove of documents from Joe Spanik's political operation which were discovered on a county computer that had been used by his secretary, Lisa Walker.
Following the publication of the Beaver Countian's report, District Attorney David Lozier instructed his County Detectives to do a preliminary investigation into the matter. Lozier said his detectives verified there was information that warranted further inquiry and referred the case to the Pennsylvania State Ethics Commission, saying he wanted to avoid any appearances of political bias and that the Commission may be able to seek more substantial penalties if a prosecution proved appropriate than would be available if his office handled the case.
Sources tell the Beaver Countian that ethics investigators made contact with the courthouse this week, having county officials make copies of over 500 pages of Joe Spanik's campaign finance and disclosure forms archived by the Beaver County Bureau of Elections.
As the Beaver Countian has previously reported, investigators visited the courthouse in August of last year as well, conducting interviews of several county officials. Sources have also told the Beaver Countian that state investigators have been in contact with Henderson Printing in Rochester, a company that printed campaign literature for several county officials including then-Commissioner Joe Spanik. Investigators have visited venues which have hosted campaign fundraisers for Spanik, and have conducted interviews of several politicos throughout the county.
No charges have been filed against former Commissioner Joe Spanik to date; it is unknown when the Pennsylvania State Ethics Commission may complete its investigation.