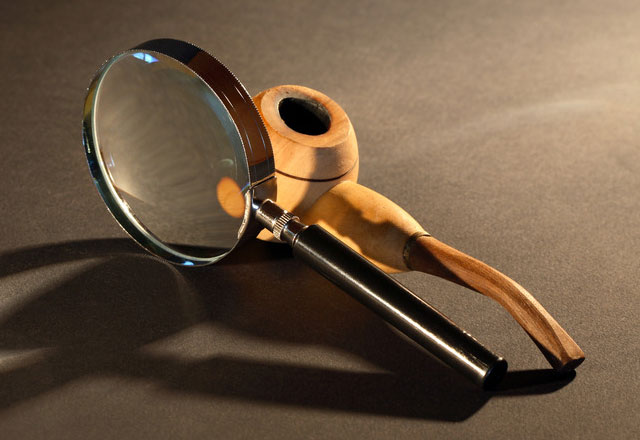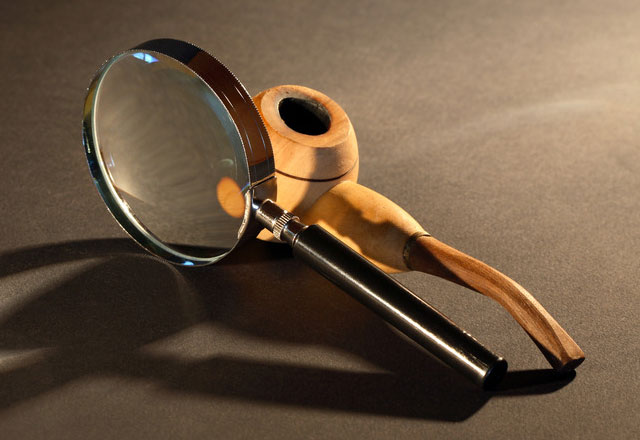 Beaver County Detectives were just 1 day away from filing criminal charges against a Sheriff's Deputy last month before once again being ordered to back down by District Attorney Anthony Berosh, multiple law enforcement sources and sources within the District Attorney's Office tell the Beaver Countian.
Deputy John Joe Fratangeli, a Corporal in the Sheriff's Office, came under scrutiny in January of 2013 after an investigative report by the Beaver Countian first called into question an Affidavit he filed to substantiate criminal charges against Larry A. Hicks. Deputy Fratangeli had accused the man of threatening to commit acts of murder at Friendship Ridge.
Reporting by the Beaver Countian revealed that Deputy Fratangeli had never spoken to the alleged witnesses he claimed to have interviewed in his Affidavit, and called into question whether Hicks had ever really made serious threats at the facility. The alleged incident came just one day after Sheriff David pleaded his Fifth Amendment Right against self incrimination during a hearing for a lawsuit filed against him by the County Commissioners.
An independent investigation subsequently conducted by County Detectives confirmed the Beaver Countian's findings, and District Attorney Berosh dropped all of the charges filed against Hicks by Deputy Fratangeli. But soon after, Berosh's office filed 11 unrelated charges against the man alleging he lied on applications to obtain a gun and concealed carry permit by failing to disclose a crime he had committed some 20 years earlier.
While it took just days for his office to investigate and bring the charges of perjury against Larry Hicks, a destitute African American man from Rochester, an investigation into Deputy Fratangeli's materially false Affidavit languished for over 6 months. Then in June of last year, law enforcement sources and sources within the District Attorney's Office told the Beaver Countian that County Detectives had prepared criminal charges against Fratangeli. But Detectives were ultimately instructed not to file the case by District Attorney Berosh after Brittany Smith, an Assistant District Attorney who was assigned to the case, revealed she was friends with the Deputy and could not prosecute him.
Berosh has remained silent for over a year about Deputy Fratangeli's handling of the Hicks case and about the possibility of criminal charges. He has declined comment on dozens of occasions over the past 14 months when questioned by the Beaver Countian about Fratangeli's Affidavit, and sources say his own Detectives have remained frustrated by their boss' inaction. District Attorney Berosh has refused requests to grant jurisdiction over the case to state officials, and has faced continued criticism by both the Pennsylvania State Police and the Pennsylvania Attorney General's Office over his failure to bring charges against Deputy Fratangelli.
Now multiple sources tell the Beaver Countian that District Attorney Berosh has once again stopped his Detectives from filing charges against Fratangeli, this time just 1 day before they were scheduled to effectuate his arrest. Law enforcement sources tell the Beaver Countian that Detective Captain Tony McClure was prepared to file against Deputy Fratangeli on Friday, January 31st for charges stemming from his Affidavit in the Hicks case.
It was after false testimony by Detective Robert Chamberlain led to a mistrial on January 30th in the capital murder trial for Beau Chermer and Joseph Arlott, two men accused of murdering Daniel Santia of Hopewell Township, that Berosh ordered McClure to stand down. Sources within the District Attorney's Office tell the Beaver Countian that Berosh feared the arrest of Deputy Fratangeli the following day would have looked too much like an act of political misdirection.
Law enforcement sources tell the Beaver Countian it is now unclear when, if ever, District Attorney Berosh may give the go-ahead for his Detectives to proceed with an arrest of Deputy Fratangeli.
Along with being a Sheriff's Deputy, John Joe Fratangeli is also a part-time Beaver Borough police officer and serves as a Supervisor for Independence Township. His mother is a Councilwoman in Aliquippa. Fratangeli has a sister who works in Beaver County Treasurer Connie Javens' Office and another sister who is married to County Commissioner Tony Amadio's son.
Sources inside of the Democratic Party tell the Beaver Countian that Sam Rosatone, the Director of Security for Friendship Ridge who had direct involvement in the mishandling of the incident involving Larry Hicks, is now being floated as a possible new Chairman for the Beaver County Democratic Committee to replace Doc Sisk.
Corporal Fratangeli has previously commented about his arrest of Larry Hicks at Friendship Ridge, writing "I DID MY JOB! those who know me, know im no rookie at this. I worked for aliquippa for 11 years," and "I was brought to be loyal to all brothers. I wont stoop to the lower level that most are now a days. I believe in brother hood And i will not change."
District Attorney Anthony Berosh declined comment for this report.
– County Officials Investigating Sheriff's Handling Of Friendship Ridge Incident
– Serious Questions About Sheriff David's Account Of Events At Friendship Ridge
– Woman At Friendship Ridge Claims Deputies Never Even Interviewed Her
– District Attorney Drops Charges After Investigation Into Friendship Ridge Incident
– District Attorney: This Case Has Almost Reached Mythical Proportions
– Judge: Man To Stand Trial Following Alleged Friendship Ridge Incident
– Friendship Ridge Suspect Out Of Jail After Community Donates Bail Money
– District Attorney's Office Files 11 New Charges Against Friendship Ridge Suspect
– Union Takes A Stand Against Sheriff David After Clerk Files Grievance
– District Attorney Dispels Rumors Circulating About Clerk In Sheriff's Office
– Man To Stand Trial For Lying On Concealed Carry Permit & Gun Applications
– Clerk In Sheriff's Office Restored To Her Position Following Hearing
– Sheriff's Deputy May Soon Be Criminally Charged Over Sworn Statements
– Sheriff's Deputy Abandons Post – Follows Beaver Countian Taking Photographs
– Larry Hicks Pleads Guilty To Making False Statement On Background Check