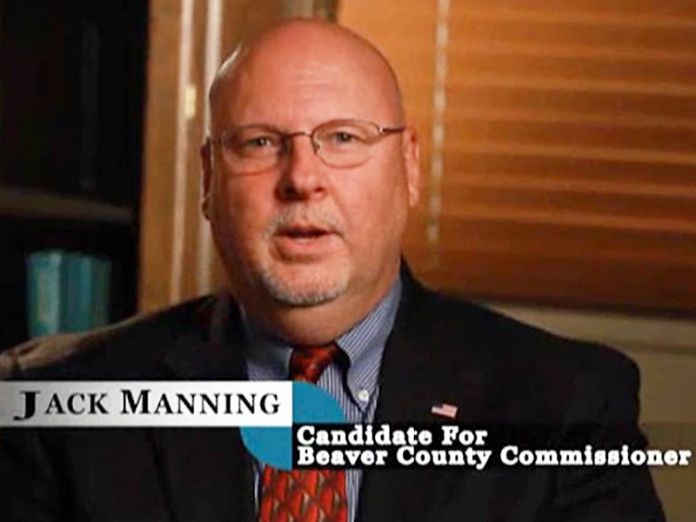 Beaver County Sheriff Tony Guy is among a small group of county officials who have recruited Chamber of Commerce President Jack Manning to run for Commissioner in the 2019 Republican primary, according to sources who have spoken directly to the individuals about next year's county elections.
Sheriff Guy, a Republican, had initially sought out Manning as a potential candidate to run against Republican Commissioner Sandie Egley, although Egley later announced she will not be seeking re-election and will focus the remainder of her term helping to fight corruption in county government.
While the Beaver Countian has confirmed Manning's intentions with well-placed sources in county politics, Manning denied he will be running for public office when contacted directly, saying, "I'm not running for anything. [I'm] committed to what I'm doing at the Chamber."
Sources say Manning wants to finish out this year at the Chamber of Commerce and does not intend to openly discuss his political plans until early 2019.
District Attorney David Lozier and Coroner David Gabauer have also been actively working with Guy to recruit candidates for the 2019 county elections, according to sources in the Republican Party.
Jack Manning had an unsuccessful run for Commissioner back in 2011, a loss largely attributed by politicos to his status as an Independent candidate on the ballot. Manning's self-financed campaign saw a storefront headquarters in Bridgewater and local cable ads airing on HGTV, MSNBC, and CNN, all branding his "I Back Jack" campaign slogan.
Also privately discussing his intentions to run for County Commissioner in 2019 is Aliquippa Mayor Dwan Walker, who has told a large circle of people that he prayed about the matter and is now committed to running in the Democratic primary.
See Also:
– LEAKED: Partnership's "Wish List" For State Funding Includes Big Money For Politically Connected Developers And Groups