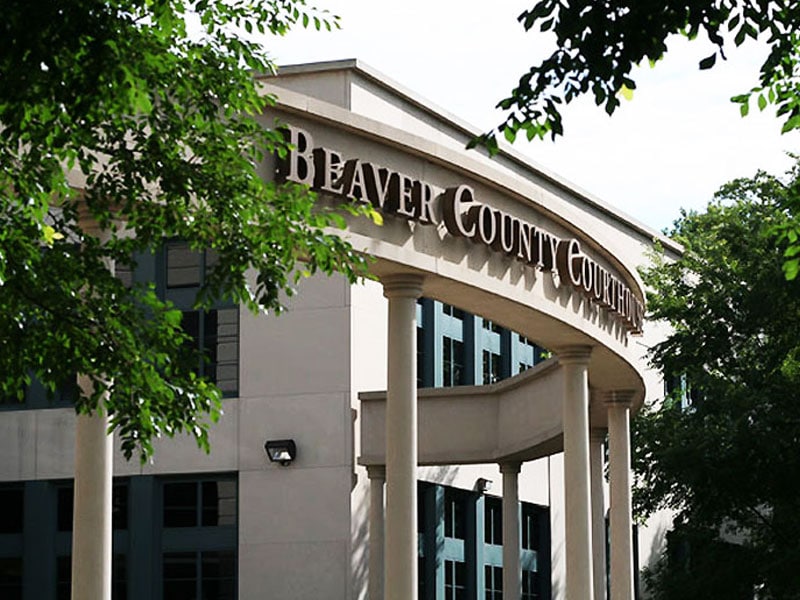 The Administrative Office of Pennsylvania Courts (AOPC) will be sending a team of investigators from its Human Resources Office into Beaver County next week to investigate allegations made against the county's Domestic Relations Director. Multiple independent sources tell the Beaver Countian that some of Beaver County's Common Pleas Judges have been at odds over the controversial Director for years, and say those tensions rekindled after this publication released an investigative report about the man in early April.
Sources tell the Beaver Countian that AOPC investigators will be looking into allegations levied against Domestic Relations Director Joseph Signore by courthouse employees. Investigators are also expected to be making inquiries about alleged failures by County Court Administrator Richard Defilippi and Beaver County President Judge John D. McBride to take meaningful action in response to those complaints made in recent years.
The Domestics Relations Office is a branch of the Court of Common Pleas which enforces court orders relating to spousal and child support.
"I know of complaints about Joe [Signore]'s behavior that several women made and those complaints all fell on deaf ears," said one courthouse employee. "It's the good ol' boys club and we're not members."
This publication is not identifying any of its sources by name, many of whom say they have fears of being retaliated against. Several courthouse employees described multiple complaints made by female employees against Joseph Signore through the years alleging degrading and misogynistic treatment.
In an interview with the Beaver Countian earlier this month, Signore spoke of what he called the difficulties of managing an office comprised of a majority of female employees. "My office, it's got 26 women in it so that's a balancing act," he said at the time, "but I was raised with six sisters so I understand it."
AOPC's state investigators are scheduled to conduct interviews of court officials and employees on Monday and Tuesday of next week. Sources tell the Beaver Countian that among those set to be interviewed include President Judge John McBride and Judge Deborah Kunselman.
Multiple sources have independently told the Beaver Countian about heated confrontations between Judges McBride and Kunselman following the Beaver Countian's latest report. Sources say Judge Kunselman — the county's first and only woman judge — chastised President Judge McBride for what she views as his repeated failures to take action against Director Signore or even to have the accusations properly investigated.
"I heard it time and time again that [Court Administrator] Defilippi, [Domestic Relations Director] Signore and [President Judge] McBride all plan to retire at the same time when McBride's time is up," said another courthouse employee. "I don't see anyone doing anything to change that unless they're forced to."
County Commissioners have also received complaints about Joseph Signore's absences from his office and about his behavior when he is there. The county's law department researched what actions the Board of Commissioners could possibly take against him if deemed warranted, ultimately determining they do not have the legal authority to discipline or terminate him. Although Signore is a county employee, provisions of Pennsylvania law preclude County Commissioners from taking any employment action against him, something which can only be done locally by the Court Administrator and President Judge. The prohibitions are based on a separation-of-powers doctrine which provides checks and balances on power by establishing independent branches of government, including the judiciary.
The Beaver Countian's investigative report published on April 7th detailed some of Signore's absences during the workday and revealed Court Administrator Richard Defilippi provided false information on county time cards, allowing the Domestic Relations Director to be paid for an extra week's vacation last year. The investigation also uncovered evidence which bolstered claims by courthouse employees that Defilippi and Signore had taken trips together to a casino during the workday (following the Beaver Countian's report, Director Signore changed the vanity "Signore" license plate on his vehicle to a standard-issue one not as easily recognizable).
The Administrative Office of Pennsylvania Courts is overseen by the Supreme Court of Pennsylvania, which has ultimate administrative authority over the entire court system and all of its personnel.