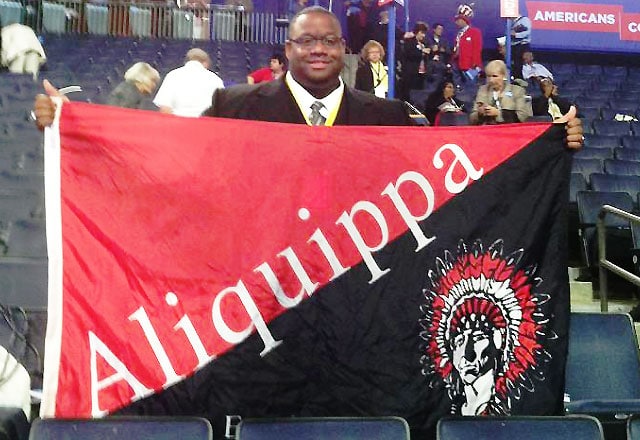 Tensions inside of the Aliquippa Police Department have reached a boiling point, according to multiple sources within the City. Several officers within the department say the force became fractured after Mayor Dwan Walker gave promotions to two rookie officers, refused to allow an officer on temporary disability to return to work, and allegedly threatened another officer who was acting as a union representative.
Mayor Walker promoted rookie Officer Joseph Perciavalle to the position of Assistant Chief last week. Perciavalle was hired by the Aliquippa Police Department about two years ago, fresh out of the police academy. Officer Perciavalle went to high school with Mayor Walker and has a child together with the Mayor's cousin.
Mayor Walker also promoted Officer Ryan Pudik to the position of Detective Captain. Pudik has likewise only been with the force for about two years, although he did work at other departments before getting hired on in Aliquippa.
Sources tell the Beaver Countian that longtime Aliquippa Detective Sgt. Steven Roberts refused a promotion offered to him by the department.
Aliquippa Officer Neal Nicholson, who serves as union representative for the department, recently filed a grievance with the Mayor on behalf of Officer Paul Cain. Officer Cain has been on temporary disability since having hip replacement surgery. Although released by his doctor to return to work, Mayor Walker has refused to allow the officer back on duty. Mayor Walker wants the officer to pass an arbitrary physical agility test and undergo a complete medical analysis by a doctor of the City's choosing before returning to work. Officers within the department say Walker is trying to force the officer out, and allege he shredded the grievance filed on behalf of Cain before threatening Nicholson's role as K9 officer on the force.
But Aliquippa Mayor Dwan Walker denies there is any animosity within the city's police department. "It seems someone is drawing me into something," Mayor Walker told the Beaver Countian. Walker insisted he never shredded any grievances, and that he "takes every complaint serious." Walker said a grievance involving Paul Cain will be discussed at the next Aliquippa City Council meeting. The Mayor also said he hadn't heard that Detective Sgt. Roberts refused a promotion offered to him.
Walker later sent the Beaver Countian an official statement about the controversies. "It is the policy of the City of Aliquippa to not discuss personnel matters additionally promotions were made in the department based on a desire to change the vision of the police department and encourage forward thinking to advance the vision of the city. These changes were made as part of an over all plan to remove the stigma that plagues Aliquippa and encourage growth of the city."
Mayor Walker appointed longtime Aliquippa Officer Donald Couch to Chief back in February. Couch has been with the department for about 18 years.
At a recent meeting of the town's Zoning Board, Dwan Walker announced he plans on running for reelection as Aliquippa's Mayor for two more terms before seeking a spot as County Commissioner and then Pennsylvania Governor. Walker has been unemployed since September of 2012, when he was forced out of his position at FedEx for repeatedly conducting city business while at work.