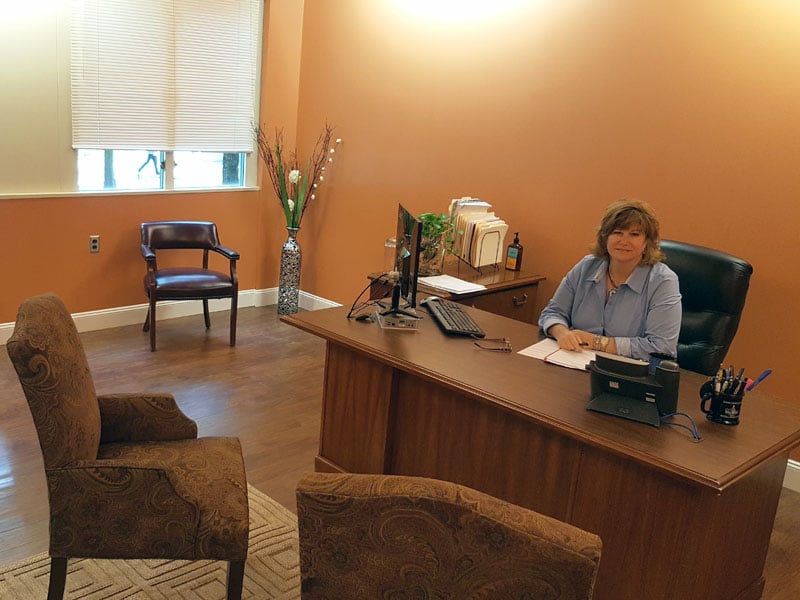 The Executive Board of the Republican Committee of Beaver County held a special meeting today at their headquarters in Rochester. The meeting came at the request of Republican Commissioner Sandie Egley, who said on Thursday she intended to confront State Representative Jim Christiana about what she called his "back door sneakiness" being used to undermine her authority as Commissioner.
A source familiar with discussions during the meeting said that rather than Egley forcefully confronting Christiana, the gathering instead served as something of a political intervention for the Commissioner herself.
"Sandie started by complaining to the Executive Board that she was being picked on," said the source. "She told everyone she felt like she was being bullied by other officials including Jim Christiana and Tony Guy and that she was tired of it […] She said she didn't come to Republican meetings anymore because she felt like people were trying to intimidate her."
The source said some of those at the meeting told Egley that she was the cause of her own problems.
"Jim [Christiana] and Tony [Guy] and others in attendance explained to Sandie that it was her own actions and statements that people in the party have been reacting to, and at times her conduct reflected poorly on both herself and the Republican Party […] if she altered her own behaviors she would notice others responding to her more favorably," said the source. "By the end of the meeting [Sandie] understood that all of the Republicans recently elected into office are trying to do what's best for the people of Beaver County and everyone thinks she is now finally ready to be part of that team."
The source said that based on discussions during the meeting, the public should expect to see a difference in the way Commissioner Sandie Egley communicates about county government, including the frequency and scope of interviews she grants to the Beaver Countian.
Commissioner Egley declined to comment about today's meeting when reached by the Beaver Countian via text message, directing this publication to a joint statement signed by herself and State Representative Jim Christiana that was distributed by Republican Party Chairwoman Carla Yacoviello to the press following the meeting:
"The executive committee of Beaver County held a productive and positive meeting this morning and we are encouraged by our united path forward. We were able to address several issues, concerns and differences and look forward to making Beaver County a better place to live and work."