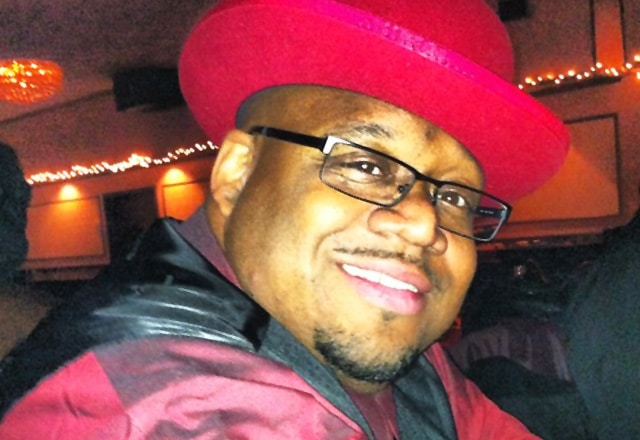 A journalistic source who has been helping to expose alleged misconduct by officials in Aliquippa tells the Beaver Countian he was threatened by the city's Mayor.
Aliquippa resident Rex Trimm alleges he received a threatening call from Mayor Dwan Walker on March 29th at 12:35am. "I've only talked to him on the phone maybe 3 times in the last two years, and all of those times were during normal business hours," he said.
The Beaver Countian is now publicly publishing Trimm's name with his permission. "I don't care anymore, I'm not going to be threatened by my government anymore."
The Beaver Countian was able to independently verify that Dwan Walker placed a midnight phone call to the man. This publication was informed about the call on the day it was made, but waited to report about the alleged threats until other ongoing investigations had time to progress. Along with being a source for the Beaver Countian, Trimm had previously been quoted by other publications about issues in Aliquippa, including by the Pittsburgh Post Gazette.
"He told me that he knew everything about me, and that I should stop talking to John Paul, you got to stop talking to John Paul" said Trimm. "He definitely wanted to discourage me from speaking to the press."
Mayor Walker then allegedly began describing details about the man's past including previous places he has lived, details about prior relationships, and personal financial information.
"He told me that he was going to come up with a reason to have the Aliquippa police raid my house. I told him he doesn't have anything on me, I haven't done anything. He didn't care about that […] Mostly the conversation was about him sending the police up here, that's what got my attention. He said, how would you like the police poking around up there?"
Sources close to Mayor Walker have previously told the Beaver Countian that a law firm was preparing dossiers on people who have spoken out against his administration, or who have opposed various policy initiatives.
"I am not out to get them, I just don't like that they are out to get me over false or presumptuous situations," said Trimm. "I am mad though, no one should call me and threaten me over asking questions or trying to figure out the truth on things."
Rex Trimm's allegations against Mayor Walker are similar to previous reports about the public official's conduct.
In July of 2012 Beaver County Times reporter JD Prose said Mayor Walker confronted him while he was reporting from a crime scene in Aliquippa, ordering police to have him removed from the town. Walker was reportedly angry that the Times had failed to write a story about him throwing out the first pitch at a Pirates game. A few days later, Walker called the Beaver Countian to announce he had filed criminal charges of harassment against this reporter after a series of articles detailed misogynistic posts he had made on Twitter. That assertion proved to be a untrue as no charges were ever filed.
Mayor Walker has also allegedly been heard at a political function threatening to physically assault Beaver County Commissioner Joe Spanik.
The Beaver Countian was contacted by law enforcement sources last week who have alleged that Mayor Dwan Walker threatened Aliquippa Police Sergeant Neal Nicholson after he filed a grievance on behalf of Officer Paul Cain. Walker reportedly shredded the grievance during that encounter, although he has denied the accusation.
The Beaver Countian has reached out to Mayor Walker for a response and will publish an update if we hear back.