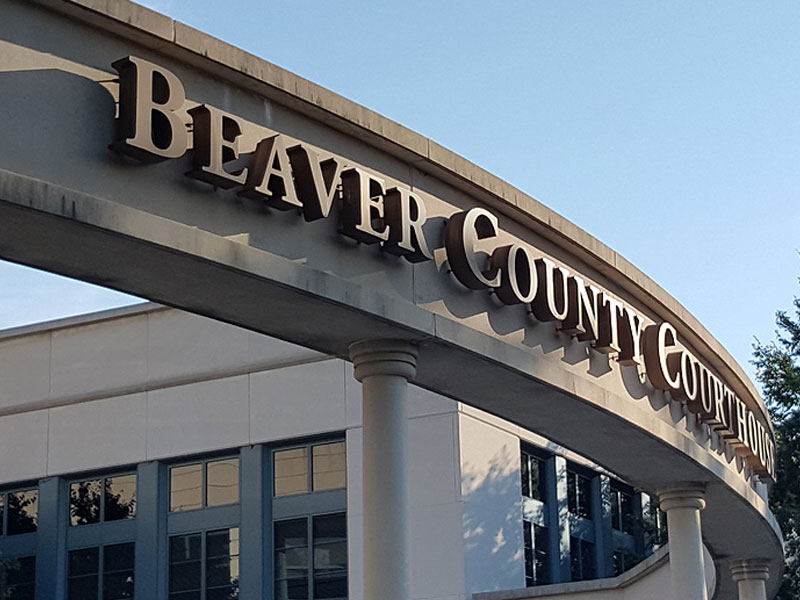 Several Beaver County Sheriff's Deputies and County Detectives were among the highest paid employees in county government last year, a payroll analysis by the Beaver Countian has revealed. Some employees in the offices of Sheriff and District Attorney topped well over $100,000 in earnings for 2016.
The Beaver Countian formatted and analyzed county payroll records obtained in response to an Open Records request. The figures analyzed are not annual base salaries for the employees' positions, but instead show actual gross earnings paid by the county to each employee for 2016, including overtime compensation and other payments. Employees who started working in their positions after the first of last year will show wages below their annual salaries. Payments for some employees' wages may include monies paid from sources other than the county's General Fund, such as from state subsidies, forfeiture funds, and grants.
The wage figures do not include the cost of any fringe benefits, such as healthcare, provided to the employees.
The county's top earning employee in 2016 was District Attorney David Lozier who made $177,110. The salary for the County District Attorney is mandated by state law based on salaries earned by Common Pleas Judges, who are employees of the state.
Chief County Detective Robert Chamberlain (an employee of the District Attorney's Office) was the county's second highest earner, whose wages including overtime totaled $127,479. Other top earning County Detectives were Robert Heberle at $101,309, Timmie Patrick at $100,316, Andrew Gall at $97,449, and Timothy Staub at $92,950.
Chief County Assessor Michael Kohlman was paid $120,294 in 2016, after the Board of Commissioners allowed him to participate in the county's retirement buyout package but were then forced to keep him on staff because of trouble finding a suitable replacement. Kohlman agreed to continue working as Chief Assessor at a new hourly rate of $75 — his position is required by the Pennsylvania County Code to remain filled.
The County's Chief Solicitor and Financial Administrator were each paid approximately $111,000 last year.
Sheriff's Deputies Joseph O'Sche and Charles Hurst were among the top 10 highest earning employees in the county for 2016, making $107,797 and $105,405 respectively. Other high earning Sheriff's Deputies included Harold Shane at $90,935, Kristen Chapes at $90,258, and Kevin Lupo at $88,760. Eight of the 25 top earning employees in county government last year were Sheriff's Deputies.
A searchable database of all county employees is being made available by the Beaver Countian below:
| | Employee | Department | Earnings |
| --- | --- | --- | --- |
| wdt_ID | Employee | Department | Earnings |
| 1 | AMADIO, ANTHONY H | Commissioners | 68,310.32 |
| 2 | BICK, RANDI | Commissioners | 16,985.03 |
| 3 | CALTURY, ANTHONY | Commissioners | 46,151.06 |
| 4 | CAMP, DANIEL III | Commissioners | 68,310.32 |
| 5 | EGLEY, SANDIE | Commissioners | 71,289.92 |
| 6 | LAVALLE, VINCENT A | Commissioners | 13,835.41 |
| 7 | LUCKOW, RICARDO | Commissioners | 111,233.49 |
| 8 | MILLER, SHARON A | Commissioners | 6,990.12 |
| 9 | RICHARDS, JULIE L | Commissioners | 48,852.93 |
| 10 | STEWART, KARIN L | Commissioners | 19,067.06 |