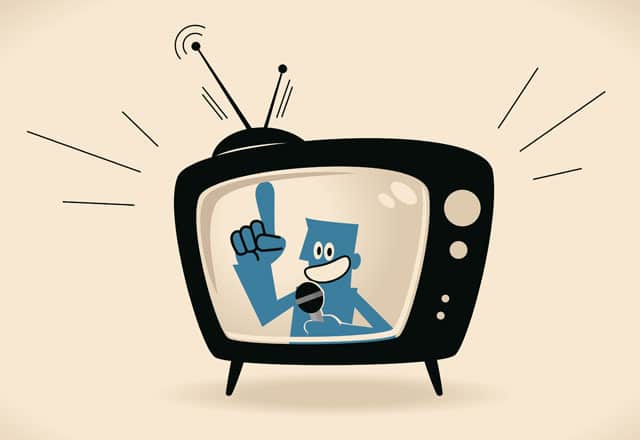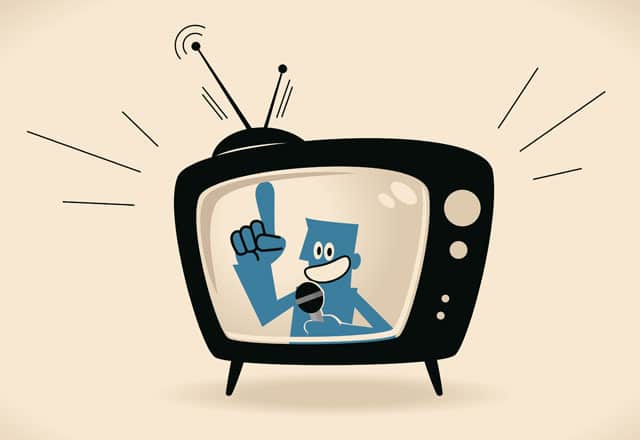 In a blistering hour-long, on-the-record interview with the Beaver Countian earlier this week, Sheriff's Attorney John Havey questioned Commissioner Joe Spanik's ethics, alluded to improprieties on the part of Commissioner Dennis Nichols, alleged County Controller David Rossi was playing politics with public records, and said he planned to subpeona Common Pleas Judge Deborah Kunselman.
Havey's comments to the Beaver Countian were at times heated and disjointed.
"He's either corrupt or inept," said Havey about Commissioner Spanik. Havey alleged the Commissioner somehow benefited from the private security services being provided to Cinemark by Sheriff's Deputies. "What's happening is very simple, somebody got an advantage here."
Havey said before Deputies began providing security services, there was a meeting involving Commissioner Spanik, former Financial Administrator Rob Cyphert, former Sheriff Felix DeLuca, an unnamed Deputy, and others. Havey said if he enters his appearance in the lawsuit against Sheriff David, he would start issuing subpeonas to "get to the bottom of it." Havey said he would need to call as many as 50 witnesses in the case, including Judge Deborah Kunselmen (then County Solicitor).
Commissioner Joe Spanik has emphatically denied receiving campaign contributions from Cinemark, anyone associated with the company, or with its original development. An investigation conducted earlier by the Beaver Countian turned up no evidence that the Commissioner had received such contributions.
During the interview, Havey also questioned the security of a court hearing scheduled for next week in the lawsuit filed by County Commissioners against Sheriff David. "Who are they going to call? The Sheriff for more deputies, or is the state police going to show up" asked Havey. "That will be interesting to see."
Havey has not yet entered his appearance in the lawsuit filed against Sheriff David by the Commissioners, saying he would not do so until he was assured he would be paid for his services. David has attempted to have both the county, and then his own Deputies, pay for his legal expenses without success.
In that same interview, Havey questioned Commissioner Nichols' relationship with the Industrial Development Authority. "Did you know Dennis Nichols is on the Industrial Development Authority? Does he get paid," asked Havey. "His name appears on an ad for the meeting. Does he get paid? Maybe you should look into that," said Havey. The attorney also mentioned that Al Steff was the solicitor for the board, which meets at 1pm in the board room at the Wooden Angel. "Did you know that? Of course not."
Commissioner Nichols' page on the Official County Website openly lists his involvement with the authority, noting he "Served on the Board of the Beaver County Industrial Development Authority."
Al Steff is the father of Chief County Public Defender Paul Steff, attorney John Havey's former boss. Havey left the Public Defender's Office last year after County Commissioners declined to create a position of "Chief Trial Counsel" for him in the office.
John Havey also attacked Controller Rossi, accusing him of being politically motivated when he released a preliminary audit of the Sheriff's Office. Rossi released his findings, which are a matter of public record, to the Beaver Countian and the Beaver County Times. "Is this procedure done exclusively because of the political fight going on between the Commissioners, Controller, and Sheriff's Office?"
Controller Rossi has insisted the audit of the Sheriff's Office was routine, and is conducted every two years as a matter of practice. Rossi has also said he regularly releases other reports in a similar fashion as a matter of governmental transparency.
Attorney Havey had told the Beaver Countian he was going to be attending the public meeting of the Commissioners, saying he was "going to give [County Solicitor] Joe Askar a Christmas present." Havey kept that promise, when he stood during the public comments section of yesterday's meeting, repeating his accusations against Controller Rossi, but walking back previous statements he made about Commissioner Joe Spanik.
Havey began to yell when told he would only have three minutes to speak, threatening a federal lawsuit against the county if they ever let anyone speak longer.