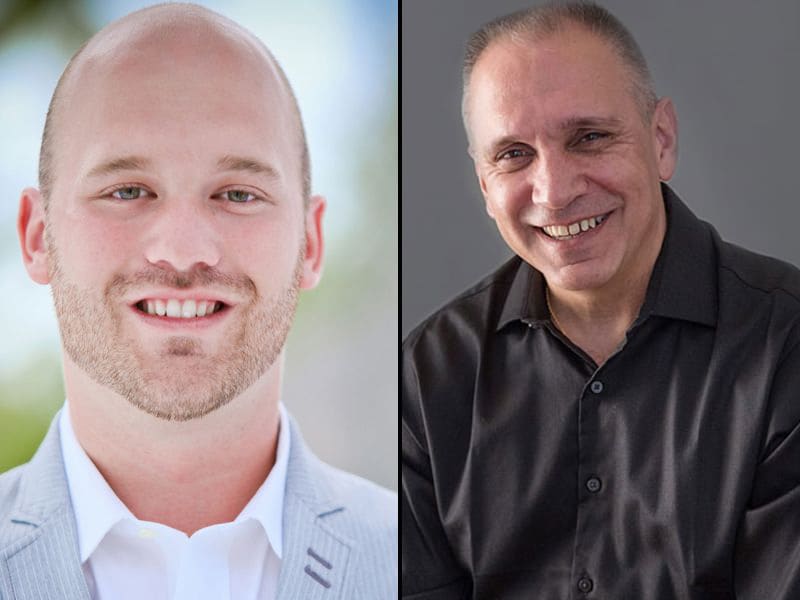 Beaver County Sheriff Tony Guy had high praise for Commissioner Dan Camp during a speech at a political function sponsored by the Republican Party of Beaver County. Guy's remarks were made last Thursday at the party's annual Whistle Stop event for candidates.
Sheriff Guy was speaking at the gathering as a surrogate for State Representative Jim Christiana, who has announced his candidacy for United States Senator. Guy is working as Beaver County Chair of Christiana's campaign.
The start of Sheriff Guy's remarks follow as given at the event:
"I've gotten to a point in my life where I choose my friends carefully, and much of what I do in that arena is based on character. So I want to mention a couple of people who are in this room who I think highly of character wise.
"At the top of that list I look at a couple of people who have become very good friends of mine who I ran with for county-wide office here, and that is [Coroner] Dave Gabauer and [District Attorney] Dave Lozier. Those are two guys who base their decisions on what's the right thing to do and they follow through with that. They have high morals and high ethics and they follow through with that.
"[County Commissioner] Dan Camp and I got off on some shaky ground, on some rough footing early on in our public service as citizens of the County of Beaver. But I can say this, even though we didn't agree on every issue Dan Camp never made it personal. There was never any name calling, there was no demeaning language, and that's a sign of character. I venture to say that there are some things that Dan has done recently that's shown me that he is really, really, progressing. He's a young man, much younger than me, and he is really, really, progressing as a leader and as a public servant. I venture to say that at some point in time Dan has the opportunity to be considered maybe the best county commissioner that this county has ever had — just keep making the right decisions for the right reasons.
"Several people who aren't here, [State Rep] Jim Marshall, [State Rep] Aaron Bernstine, [State Senator] Elder Vogel, public officials who have high character and I respect that and they have become friends of mine also.
"I can't help but to mention [state rep candidate] Josh Kail. I have had lunch with Josh a couple of times over the last month, and not only in the ride to lunch, but during our lunch, our conversations have gone so far beyond politics — the issues of what's important in life, and friends, and family, and service. As a matter of fact I told my wife last Friday when I got home, the more I get to talk to this guy the more I like him and for those reasons. I mentioned that to [State Rep] Jim Christiana on the phone last night, so please get to know Josh and support him because I think he's worthy of your support.
"In 2015 Jim [Christiana] introduced me here, and he introduced me by talking about our first conversation, a 15 minute coffee that turned into about an hour and a half discussion and that discussion, again, went to faith and family and friendship and the reasons for public service.
"So now, I'm a little bit into this speech, they told me it was going to be 5 minutes and Cathy is looking at me, and she's like, 'when are you going to get to the stuff about Jim [Christiana]?'"
After Sheriff Guy's remarks about those in local government he went on to talk about Jim Christiana's candidacy for United States Senator.