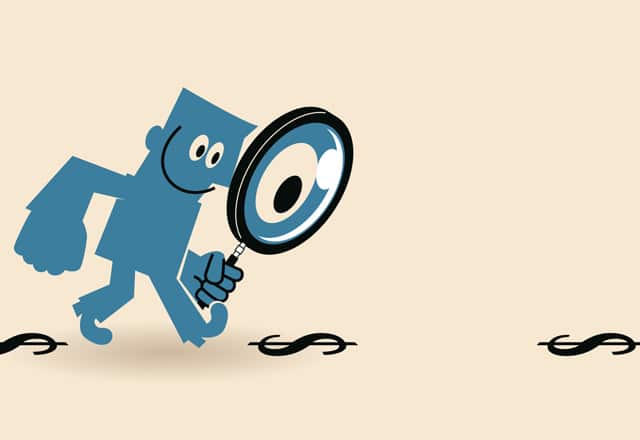 A video secretly recorded in the Sheriff's Office on Monday may show Sheriff George David violating a state statute he was warned about just days before by the Pennsylvania Department Of The Auditor General, according to multiple sources within the courthouse.
The video, which was provided to the Beaver Countian by a confidential source, begins with a man identified as Midland Constable Raymond Dushac entering the Sheriff's Office. Dushac tells a secretary he is there to renew his concealed carry permit, and asks to speak to Sheriff David. The Sheriff comes out and greets the man a short time later, and the two can be heard discussing David's criminal charges and pending trial.
"Listen, if you need a character witness just let me know […] I think I'd be a good reference," Dushac tells David. David thanked Dushac, who he had previously referred to as his "buddy," and later told him he never threatened anyone and doesn't even cuss. David went on to criticize reporting about him by the Beaver County Times.
The two men also briefly discussed business dealings being conducted by Sheriff David's brother Morry David, and local real estate tycoon Charles "Chucky" Betters. David mentioned he had an unspecified financial interest in some of those dealings.
David can be seen on the video taking the concealed carry form from Dushac and giving it to one of his secretaries.
Permit application fees are to be $20 as dictated by statute, with $1 going to a state modernization fund, and $19 going into a county account. A recent audit conducted by the Pennsylvania Department Of The Auditor General showed that David had been undercharging select individuals over the past four years, in some cases sending the state their $1 but collecting little or nothing for the county treasury. State Auditors issued a written warning to Sheriff David, which he sign on July 19th, noting that "The fees charged for gun permits must be according to statute. Free permits are not allowed."
But David had Dushac's permit application processed for just $1 anyway, over the objection of a staff member in his office, and in apparent violation of the state statute he was warned about just days before by the Auditor General's Office.
The Beaver Countian was unable to ascertain how much revenue local taxpayers may have lost in permit fees since David took office.
The video was provided to the Beaver Countian hours after it was recorded, with this publication having no prior knowledge it was being made. The Beaver Countian considers the individual who provided the recording a confidential journalistic source for an investigative report, although the source understands that due to the limited number of people in the area at the time, their anonymity could be in jeopardy.
"If there's anything that I could do to help expose the Sheriff's misdeeds, I'm going to do it," said the source.
Note: In the interest of full disclosure, this reporter is a named victim in criminal charges filed against Sheriff George David by the Pennsylvania State Police.