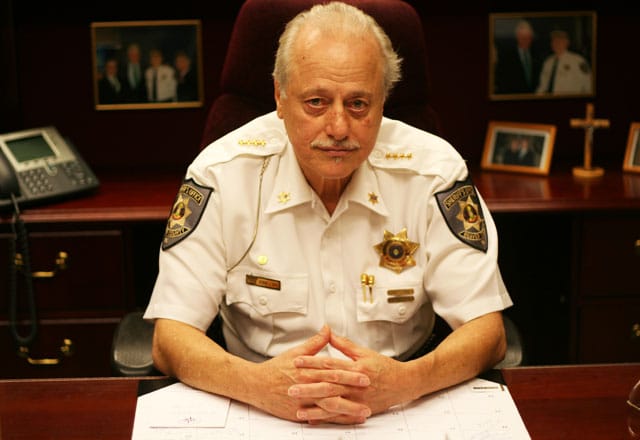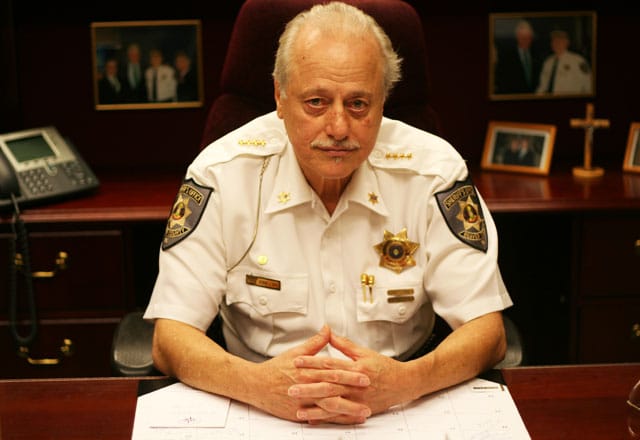 Beaver County Sheriff George David has once again been violating negotiated contracts with a union representing the clerks in his office, the County's Human Resources Department has determined.
SEIU Local 668 filed a grievance this week on behalf of Lucille Wytiaz, a full-time clerk of the Sheriff's Office. The SEIU alleged Sheriff David violated provisions of the union contract when he removed duties from Wytiaz and gave them to Karen Hopkins, a part-time secretary in his office.
Sheriff David had accused Wytiaz of making tens of thousands of dollars in errors with real estate transactions, which he then used as the justification for removing those duties from Wytiaz and giving them to Hopkins. But the accusations made against Wytiaz were never documented, the woman was never disciplined, and the allegations made by Sheriff David were later found to be false.
According to a letter provided to the union, Beaver County Human Resources Director Rick Darbut granted Wytiaz's grievance and has instructed Sheriff David to return the woman's duties to her. Darbut noted that part-time employees are to supplement the county's workforce and should not be given supervisory responsibilities or otherwise be used to dilute the positions of full-time staff.
Karen Hopkins, a resident of Ohio, has been given broad authority over the Sheriff's Office by David and now oversees everything from the security cameras that monitor courtrooms to purchasing and acquisitions. Hopkins regularly reviews surveillance video, interfaces with vendors for items ranging from uniforms to firearms, and holds meetings with senior courthouse officials including Court Administrator Rich DeFilippi. She previously had control over a system that programs access cards to the courthouse and secured areas within the building, including the judges' chambers.
Although it is the explicit policy of the Beaver County Sheriff's Office not to issue concealed carry permits to out-of-state residents (or individuals living outside of Beaver County), courthouse sources say Sheriff David made a singular exception for Hopkins.
Sheriff David began delegating more and more authority to Hopkins, who has given television interviews in support of him, after several of his full-time clerks began coming forward with allegations of corruption, criminal wrongdoing, and other abuses within the office.
In April of last year Sheriff David falsely accused one of his secretaries of hiding evidence against a man he had falsely accused of preparing to commit mass murder at Friendship Ridge. In May of last year, a female Deputy abruptly retired after she said Sheriff David tried to get her to lie about a secretary. In August of last year, David falsely accused one of his secretaries of criminal wrongdoing which led to a four month long investigation by the District Attorney's Office. In September of last year David allegedly began making another secretary sit quietly at a desk all day without having any assigned duties to occupy her time.
The full-time secretaries have also filed complaints against Sheriff David with the county detailing alleged personal abuses and humiliations they have suffered, including being referred to as "cunts."
In April of this year Sheriff David attempted to have a wall constructed to further physically isolate himself from his secretaries. The attempted construction project came shortly after the Pennsylvania State Police discovered David had been violating conditions of his bond by going into the criminal division of his office and racking a shotgun in the armory. Karen Hopkins testified on Sheriff David's behalf during a subsequent bond revocation hearing held in his case. David was eventually placed on house confinement pending trial as a result of those violations.
County Commissioners halted the remodeling project in the Sheriff's Office.
Note: In the interest of full disclosure, this reporter is a named victim in criminal charges filed against Sheriff George David by the Pennsylvania State Police.